Working from home as a CITMA Paralegal
We spoke to CITMA Paralegal representative Kane Ridley to find out how he manages working from home.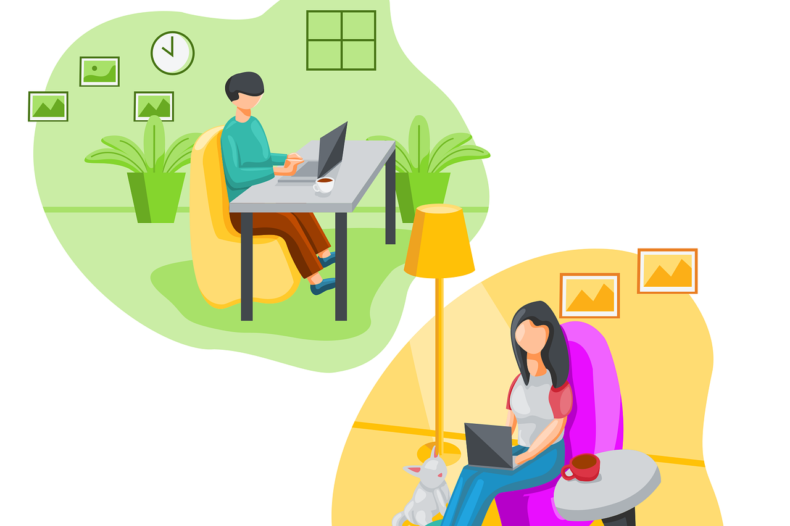 Working from home can be a challenge, especially when opportunities to take a break outside of your home are limited.
Routine
Kane recommends doing the same routine as you normally would if you were going to the office. "get up, have breakfast, shower, dress and then the short commute to your home office" Kane recommends.
A report from LawCare which gives tips about how to work well from home also recommends keeping a routine. According to LawCare it helps you stay focus and keeps your work separate from your home life.
Move about
"It's easy to stay glued to the screen 24/7" Kane shares.
Advice from Mindtools states that regular short breaks can help to keep you stay energized and focused.
Mindtool recommends setting a countdown timer while you do an hour of work. Then when the alarm goes off, reward yourself with a five to ten-minute break. You could make a coffee, or get some fresh air. Mindtool states that it is vital that you get out of your chair during the day.
Kane shared that going for walks and getting some fresh air is a great way to help him clear his mind.
"If you are huddled around your dining room table using a small laptop, get up frequently and stretch" recommends Kane.
Stick to your working hours
Although not always possible, making sure you have a log-off time can help separate home life and work life.
"I know this isn't always possible but try to set a time in your head that you know you can log off. If you have children running around, try to set some time where you know you will not be disturbed, but be prepared to be flexible with this – They might not understand."
LawCare also recommends setting boundaries. Sharing what time you will be working with colleagues is helpful if they are not your usual work hours.
Manage colleagues' expectations
Working from home is a change for most people and not being able to respond to situations as quickly as you would in the office is okay.
Kane shared that clearly clarifying this to your colleagues will ease their minds. It lets your colleagues know that the task is under control but it's just taking longer than usual;l.
Manage client expectations
Kane recommends more reminders and more communication to clients.
"As with ensuring colleagues that tasks are under control, this is even more important for our clients. They are also facing their own difficulties, so it is our job to ensure they are not worried about their intellectual property.
"Be as clear and concise as you can in communications and if you do require any documents or responses to action deadlines, make sure you give them plenty of time to prepare."
Try new ways to communicate
It can be isolating working at home and we all need to feel connected to each other.
There are a range of tools available to help you communicate with your colleagues aside from emails.
Kane says " don't rely solely on email communication, there's lots of face to face software now that will allow you to talk to people within your firm. Or, pick up the phone. Often a quick conversation can sidestep drafting a large email."
LawCare also recommends keeping in regular contact with colleagues, friends and family using phone, Skype, Facetime or other tools rather than just sending emails and texts.
Keep up to date with UK IPO
The UK IPO is constantly updating its website with new information including the extension of deadlines. This is especially vital if you are responsible for adding official deadlines to your firm's database.
The ways in which you communicate to the UK IPO may have also changed, ensure any important data will reach the office you are trying to contact.
Kane shared that he is constantly checking the UK IPO website and checking our Coronavirus Hub which has the latest updates from the profession as well.