How volunteering positively impacts your career
Eleanor Merrett has been a member of our Law and Practice Committee for eight years and has reaped the rewards ever since.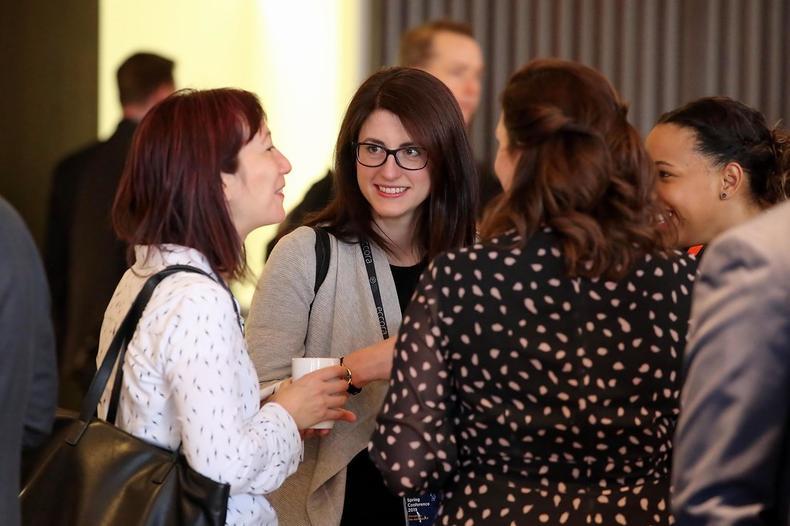 From widening your network to knowledge sharing and influence – discover the benefits of volunteering.
Exclusive insight
Whether you are just starting out in IP or have years of experience joining a committee or working group gives you the chance to influence key changes in practice and the profession in real-time with a chance to engage and impact the future of the profession.
Eleanor told us: "Being on the committee is hugely beneficial. I've got to know about developments and changes to law and practice in advance and been able to comment on what I think is, and isn't a good idea.
"This hugely benefits my work personally, as well as my colleagues at work because I can feedback the insights to my team that we wouldn't otherwise be aware of."
A wider network
On top of getting the inside scoop, being a member of a committee or working group gives you the opportunity to engage and network with a wide range of people from different backgrounds.
"Committees and working groups are made up of a number of hugely experienced professionals with varied backgrounds, so you get to benefit from that wealth of past experience and hear views from others who have a different background or priorities," Eleanor told us.
You'll also gain access to key stakeholders and influential people within the profession. Eleanor has been able to raise her profile more generally and had the chance to meet with the EUIPO officials and work on one of the convergence programmes.
"I discussed evidence with other practitioners, judges and examiners from offices across the EU. It's an opportunity that just wouldn't have been possible if I had not been part of the committee".
What's the commitment?
Our committees and working groups require different commitments, most meet only a few times a year. Our committees and working groups are made up of a number of individuals to take the pressure off, should you not have the time in that moment.
Eleanor said: "Balancing work, personal life and extra committee work is always a challenge, particularly as there can be peaks and troughs in trade mark work and sometimes you end up being extremely busy.
"The great thing about the committees and working groups is that they are teams, and no one is expected to attend every meeting or take on all the work if they have other priorities at that point in time."
Get started today
Whatever your skill set and experience, there's a place for you to help take your career to the next level.
"CITMA committees and working groups are not exclusively for seasoned attorneys and all opinions and input is really valued. CITMA represents a really diverse group of professionals, so it would be great to have all categories of member represented".
We currently have vacancies on several working groups. You can also volunteer for our advice clinics and the IP Pro Bono scheme.
Click here to see what opportunities are available to you