Rising stars scoop prizes
Three rising stars of the trade mark legal profession were presented with awards at our Christmas Lunch in London on 13th December 2019.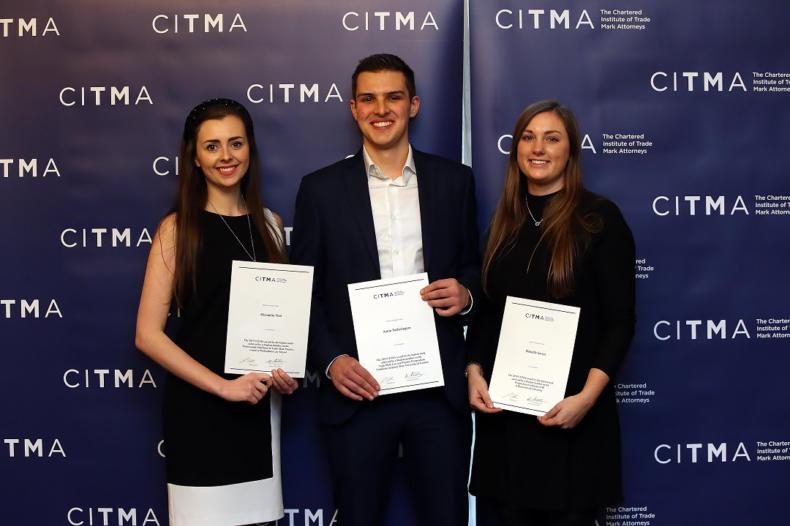 In front of some 600 guests at the London Hilton on Park Lane, our Chief Executive Keven Bader announced this year's winners.
The awards are presented annually to high achieving students on the trade mark attorney qualification courses at Queen Mary University of London, Bournemouth University and Nottingham Law School.
Alexandra Nott picked up an award for the second year running after winning the Queen Mary University of London award last year.
The Roy Scott Award was also presented for the first time following its renaming in tribute to CITMA Paralegal Roy Scott who passed away earlier this year. The inaugural recipient was Dan Hardman-Smart.
The CITMA award for the highest mark achieved by a Student member on the Trade Mark Law and Practice Postgraduate Certificate at Queen Mary University of London
Aaron Hetherington of Bird & Bird LLP.
The CITMA award for the highest mark achieved by a Student member on the Professional Certificate in Trade Mark Practice course at Nottingham Law School
Alexandra Nott of Dehns
The CITMA award for the highest mark achieved by a Student member on the Postgraduate Certificate in IP at Bournemouth University
Danielle Jeeves of Cleveland Scott York
CITMA President Tania Clark said: "Congratulations to the three winners of this year's student awards. It is always a pleasure to acknowledge the hard work and enthusiasm of the rising stars of the profession in this way."