Can you move jobs after only a short time in training as a trade mark attorney?
Can you move jobs after only a short time in training as a trade mark attorney? Pete Fellows says 'yes' but then adds a whole lot of caveats and advice. It's never simple is it?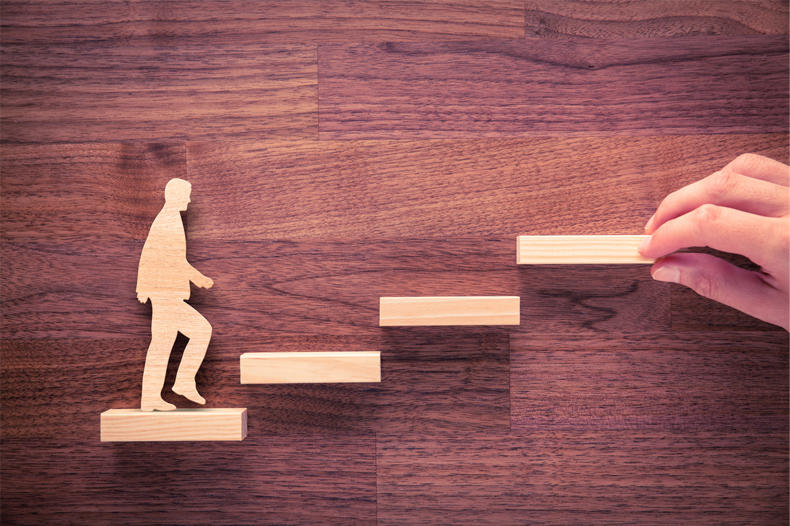 You've been a trainee trade mark attorney for a year or so. And working in intellectual property is great. But your firm is not what you'd thought it would be. Or, you are wondering if there is a practice out there that would suit you better. Surely you can't leave after such a short time? It was really difficult to get into profession in the first place.
I certainly understand this hesitancy, there can be a feeling of indebtedness particularly when a firm decided to employ you when others would not and they are paying you through your training. But there really is no need to be miserable and as long as you are a careful you can improve your current circumstances.
Indebtedness should not keep you in a job you dislike; sometimes to have a successful career you have to be a little bit selfish.
But before you walk out the door there are a probably a few conditions I'd like you to consider.
1. You need to have completed the Certificate in Intellectual Property Law or the Certificate in Trade Mark Law and have worked in a position for about a year.
The bad news is that it can be pretty difficult to move until you have the (typically) first year of IP qualifications under your belt.
If you have not as yet completed the first stages of qualification, most firms would consider you at entry level, so there would be little advantage to you moving and the competition for roles would be very tough (yes you may have an advantage, given you have some experience versus other graduates but if it's only a few months it won't make a substantive difference).
Once you have passed the Certificate in Intellectual Property Law/Trade Mark Law AND have about a year's experience in a trainee role you will begin to become an attractive target for firms.
This is quite an important point; we do receive a relatively high volume of applications from people who have passed the Certificate in IP Law (or equivalent or the Masters in Management of IP) but have not worked as an attorney at all. This does not mean that you are part qualified!
We and the overwhelming majority of firms consider someone to be 'part qualified' once they have some experience AND are exam part qualified not one or the other.
If you are coming to the profession having just passed an academic IP qualification this will not particularly give you any advantage over any other entry level candidates, indeed, if these candidates have a stronger academic track record then they are more likely to be successful than someone with a less stellar degree and the certificate.
With a year (or thereabouts, don't necessarily hang on if you are miserable at 10 months) of experience firms could be interested in you because they have lost trainees themselves (not necessarily any indication of a good or bad environment, some firms are just not right for everyone); have an unexpected increase in work that generates another position; or are simply planning for the future and wish to see if they can jump ahead by not hiring a raw trainee.
2. Not all private practices are the same. At all.
This is absolutely undeniably the case.
Yes, if you have a brief idle chat with a colleague from another firm it might sound like you do the same thing day-to-day but I think there is an excellent chance that their experience is very different from yours.
The way firms train staff varies greatly, the courses are the same but the support you get can be poles apart.
The amount of control firms give attorneys in respect to speaking to clients is widely different, the structures are different (you could train mostly under one Partner or rotate between several), the balance of work will be different (some firms want you to experience as much variety as possible others that you become specialised in doing a particular task well) and the clients change massively from firm to firm – large international agency clients to small start-up businesses.
3. Moving with a year's experience shouldn't be about salary.
You may not increase your salary by moving and it could even reduce a little. But if you're moving only for salary and are otherwise happy you should stay where you are.
Salaries are broadly very similar for most firms during training, the differences start to appear close to qualification (and then after qualification they can be pretty substantial).
You should look for a lack of the things you currently find dissatisfying and/or an abundance of the things you enjoy, e.g. more autonomy, better longer-term prospects, free biscuits.
4. Some of the best positions with the most potential are not in London.
This is most certainly true. If you wish to move closer to home and family or would prefer a more manageably sized city than London then you could actually find yourself in a better career position than if you had stayed put.
Some of the regional operations of national firms are growing much more quickly than in London which means that, in the longer term, there will likely be better partnership prospects.
They also, on average, enjoy a good balance of work and in the case of the West Midlands, for example, are surrounded by small, medium and large commercial engineering and automotive companies all of which you could deal with directly and be a key component in driving their intellectual property strategy.
5. Working regionally pays the same as London.
Yes this is generally true, you will earn just about as much in the regions of the UK as you will in London but the cost of living will be lower.
6. But if you wish to move to/within London there are plenty of opportunities there too.
Yes, it's undoubtedly the case that there are some fantastic opportunities in London for attorneys with some experience.
Because the overall size of the trade mark profession is small opportunities seem to come all at once or not at all, so if you do wish to move sometimes you need to bide your time.
In periods where demand is high, moving positions can happen quickly and it's not uncommon for attorneys to get several interviews in a short space of time so make sure you are committed to moving before attempting it. Speak to a recruiter who can best advise you of the pitfalls.
Firms are generally quite keen on recruiting trainees with a good track record and it's relatively easy for them to incorporate new recruits with 1-2 years' experience in total.
7. Firms will sometimes pay a relocation allowance even for candidates relatively new to the profession.
Not enough to buy a mansion with a swimming pool but some assistance with the cost of moving, tax free.
8. Only use one recruiter and tell us the truth!
Most of the major IP recruiters can represent you to most of the major firms.
But it is a commercial decision for us; if you are using several recruiters representing you to several firms then statistically the odds of success for us in making a placement are reduced.
We will of course do our best to get you an interview where we can but in a circumstance where we have two candidates, one who is exclusively using us and the other who is not we will call the former with the best opportunities first.
Is it better to be a second or third choice call for lots of recruiters or first call for one?
You can always widen your pool of recruiters at a later stage if the first recruiter you are using is not delivering the result you wanted.
Even more important than this is to tell us what you are doing – there is little worse, from a recruiter's perspective, than sending a CV to a firm only to find that it has been sent by someone else.
It reflects very badly on us but also reflects badly on you – if we are not in full possession of the facts then we cannot negotiate effectively on your behalf. We have had an instance of a candidate's interview cancelled by a firm because he had not been honest with us about the other firms he was interviewing with; they felt that this was duplicitous and so reneged on their interest.
We ask you questions about what you are doing so we can best advise our clients but this does also work to your advantage – if we know that you have a second interview scheduled through another recruiter then we may be able to persuade our clients to move up their schedule, creating more opportunities for you to choose from.
9. You can have an informal conversation without fear of it going back to your firm.
Keeping confidences is a key part of what we do.
Our reputation would be quickly and irreparably damaged if we were sharing information that we were not supposed to.
I do appreciate that there are sometimes rumours of recruiters acting less than ethically but we see disclosing private information as not only a betrayal of trust but also commercially naïve.
Therefore, if you are uncertain about moving now but think a brief informal chat to see if your concerns could be addressed by another firm then please give me a call for a chat.
We take a long term view at Fellows and Associates and if it is best for you to stay put we will advise accordingly – hopefully that way you will be a candidate in the future even if you end up not being one now.
Pete Fellows is the MD of Fellows and Associates a specialist intellectual property sector recruitment firm. You can find out more at: www.fellowsandassociates.com or find him on LinkedIn at www.petefellows.com.
Author
Director, Fellows and Associates