Paralegal course results 2023
Congratulations to the 106 candidates who successfully passed the 2022/ 2023 CITMA Paralegal Course exam.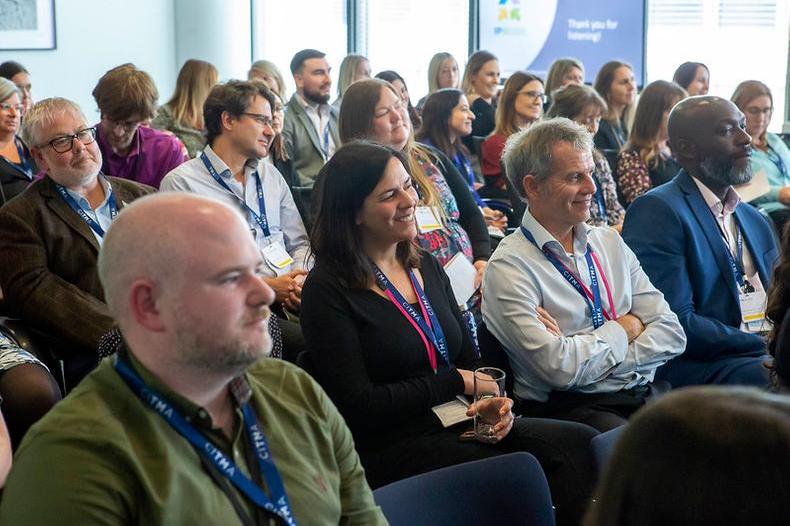 The CITMA Paralegal Course helps candidates to build and demonstrate their knowledge and skills across a range of core areas. It is the official qualification for trade mark paralegals.
The course provides an extensive dive into a variety of topics, including the vital legal background and technical skills for trade mark registrations, searches, renewals and maintenance, changes of ownership, oppositions and cancellations.
It also touches on registered designs and domain names, ensuring that candidates leave with a full understanding of professional practice.
The top scoring student was Lily Hilton-Allen, who completed the exam with a mark of 94 out of 100.
Everyone who passed the course is now eligible to become a CITMA Paralegal member.
CITMA Paralegal members demonstrate a commitment to their continuing professional development collectively helping us to improve standards within the field.
The 2023/2024 Course is currently open for bookings, click here to find out more.
The 2022/23 pass list:
Annabelle Abrahams
Nitin Agarwal
Zahraa Arab
Nichola Barnes
Rae Barrow
Ciara Behan
Jhanine Benson
Sarah Caddell
Marie-Julie Catalan
Monica Chand
Siu Ching Yu
Jenna Clemence
Anthony Coburn
Jonathan Colley
Amanda Collins
Michaela Collins
Oliver Cross
Nikki-Leigh Crowther
Jack Cunningham
Dawn De Wilde
Vanessa Dekovich
Leah Dodenhoff
Estelle Dodworth
Jamie Doherty
Frances Dowling
Olivia Durham
Annabel Emmott
Jesus Enrique Vargas
Don Espina
Rachel Evans
Victoria Fenner
Stephanie Gibson
Ravi Gill
Michael Gilligan
Katie Griffin
Fiona Gunning
Leanne Harris
Lewis Harris
Souad Hawchar
Lily Hilton-Allen
Denisa Hristakieva
Hairu Huang
Emily Hufford
Beth Hughes
Jessica Izod
Mary Dano
Hayley Keenaghan
Edward Kinley
Christine Krach
Chloé Lambert
Yan Lui Lo
Shona MacLeod
Florence Mahoney
Nicholas March
Velyana Marchev
Laura McPhilbin
Peter McQueen
Anna Mikhailyuk
Reana Morris
Helen Morris
Amanda Murray
George Myers
Esmeralda Ndregjoni
Kerry Neely
Natascha Newbold
Wing Nok Lee
Elsa Nordenson
Jillian Nortier
Tugge Ozten
Olga Pajor
Oliver Paul
Oliver Peer
Susann Phair
Rosie Poliquin Hill
Paige Pratt
Naomi Providence
Charlotte Rafferty
Charlotte Rastrick
Caroline Reader
Elena Rehbein
Elizabeth Rice
Claire Robertson
Galina Rozhkova
Carmen Sánchez
Janice Scott
Yuliia Shapovalova
Prachi Sharma
Will Shoesmith
Callum Smith
Bibi Soomaiya Jumun
Melissa Stabler
Jasmine Stevendale
Ingrid Sze
Mark Tallon
Wendy Taylor
Alina Terinte
Carla Toop
Georgia Wallace
Cameron Ward
Katherine Weber
Leah Welbourn
Liujia Wen
Siu Wing Chan
Chrissy Wing Shan Tong
Ella Worthington
Dip Yee Ho