Perspective: Having it all feels closer than it ever did before
Charlotte Duly reflects on her progress as a woman in IP.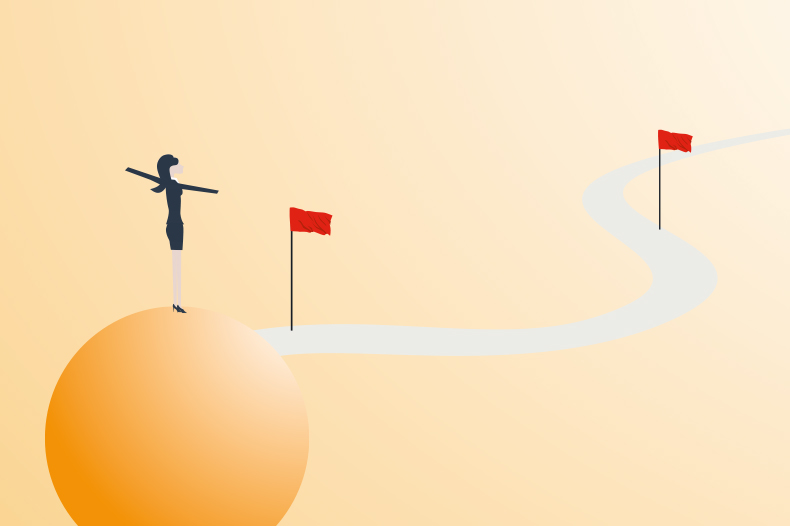 I was initially excited, and a little flattered, to be asked to write this article. Who wouldn't relish the chance to write a personal piece in their own voice and to be a little less "lawyer".
But no sooner had I accepted than the unwelcome presence of imposter syndrome made itself felt.
I had to remind myself that I am a woman who has worked in IP for close to 20 years, progressing to partnership; given my experience and the insights I have gained, I ought to be well placed to be of some assistance to others.
IP as a legal discipline attracts a good proportion of women. Perhaps this is due to the varied entry channels, the nature of the work or the fact that the hours can be less onerous than some other areas of law and more conducive to family life.
However, there is still some way to go in making sure that women are just as likely as men to remain within the profession and progress from junior to senior positions.
That brings me back to imposter syndrome. A common trait among women, from what I see, is that we pretend we can cope with doing almost everything – working, commuting, housework and childcare – but still feel that we're failing.
I've heard it said numerous times that men apply for a job when they meet only 60% of the criteria, but women apply if they meet 80-100% of them.
Men are perhaps more realistic, whereas women are aiming for perfection: a debilitatingly high bar to set oneself from the outset.
My own IP progress
I was previously a partner in a firm of attorneys and I am currently in a senior position at a firm of solicitors, so I have progressed through many levels.
Early on, I felt that my biology was an issue; I was conscious of it and felt others were too. For example, there was interest, whether conscious or unconscious, as to when I might have children and when the right timing would be, from a career point of view, to take such a step.
There was the pressure I put on myself, given my desire to progress to partnership level and to be seen as being capable and present, but others in the profession, notably those in senior positions, also expressed an opinion.
I always wanted to progress to a senior role. I enjoy the flush of autonomy and the thrill of added responsibility that comes with a more senior position. I enjoy training others.
I love seeing my team members develop and flourish, becoming the best they can be. In my experience, some women have traditionally felt that they need to act in an aggressive or overbearing manner in order to be a successful leader.
They felt that they had a tough time and so others behind them should too. In effect, these women were pulling up the ladder rather than extending an encouraging hand. Happily, times have changed, and I want to be an encouraging leader to my colleagues.
And as I've progressed, I have learned that while I may not be able to control how others view women, particularly those in senior positions, I can adjust my own attitude and how I present myself to others.
Beneficial break
I am fortunate to work for a firm that offers family-friendly coaching and promotes family-friendly programmes to all parents, irrespective of gender. It also offers a female leadership programme, which focuses on women recognising their strengths, cultivating their personal brand and leadership.
This has allowed me to reflect on my strengths and leadership style and identify ways to get the most out of my career. I was concerned that by embarking on the programme I was simply adding to my already busy schedule, but taking time out to stop, reflect and grow during the working day has been enormously beneficial.
I have been allowed to build up a range of important tools, such as breathing techniques and mindfulness.
Importantly, I now better understand how my presence and use of language affects others, and how to interpret what others may be thinking or feeling in order to grow my empathetic nature.
As far as helping women achieve their goals and be the best they can be, I've realised that being authentic and honest is key.
Let people know what you think and feel; show that you are not a robot but a human being. Be honest if you are uncontactable for an hour because you've decided that attending your child's nativity play is important. (It is!)
As long as the work is under control and colleagues know what you're up to, be honest. These infrequent events take just a short amount of time out of your long working life.
I've learned that wherever you want your career to go, it's important to have a plan and to discuss it with your line manager. How else can they know you want to become a partner, or to travel, or to undertake whatever task interests you if you don't tell them? Help them to help you.
Be more yes
When it comes to that next role, don't let imposter syndrome or self-doubt derail you. Apply for that job, put your hand up, lean in, go for it and be more "yes".
You cannot control other people, but there are steps you can take to help you progress and have the career you want. And women, let's support each other, let's encourage each other. Let's be honest about the challenges we face.
I've still got a lot of work to do in this area, but as I continue through my career, including managing and supporting female colleagues, I hope to be a positive role model, to inspire my colleagues, and try to be as authentic as possible. Maybe I am not quite having it all, but it feels closer than it ever did before.
Read the full edition
Author
Charles Russell Speechlys LLP