Practical steps to implement better mental health support
Supporting mental health in the workplace is a duty and responsibility for employers, yet many organisations find it difficult to know where to start.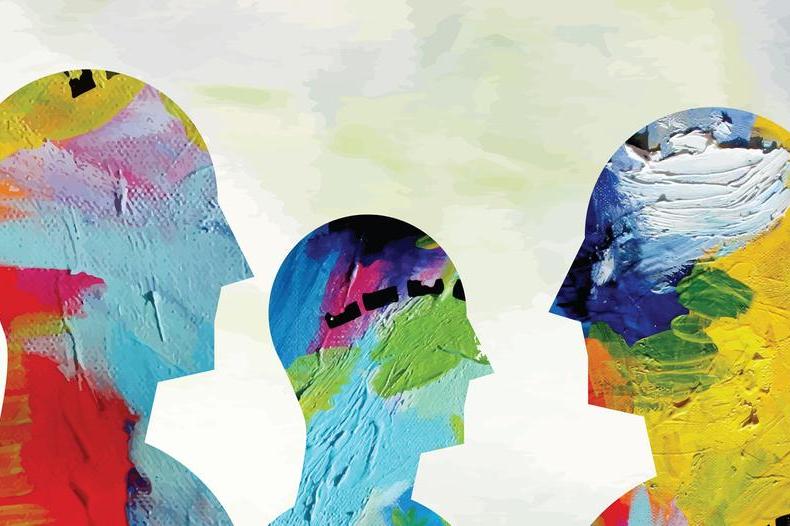 Graham McCartney, co-Founder and Trustee of Jonathan's Voice, joined us during Mental Health Awareness Week to introduce a three-tier model for implementing mental health support in the workplace.
"If companies have the courage to challenge the 'this is the way we've always done it' attitudes and practices, then real change can happen," said Graham as he encouraged senior leaders to take the initiative on workplace mental health. "Change cannot happen overnight, but it is important that companies start somewhere and keep going."
And the need to get started is urgent.
A 2019 mental health survey by IP Inclusive found that 58% of the 600 IP professionals surveyed reported high stress levels in the previous 12 months. While stress itself is not a mental health problem, prolonged exposure can lead to anxiety, burnout and depression.
Therefore, unsurprisingly, 42% of the same research cohort reported suffering anxiety, and 22% said they had experienced depression. This is happening in a general environment where 49% of people still feel uncomfortable talking to an employer about mental health; stigma remains a real issue in high performance environments.
In an industry where tight deadlines, client demands and high pressure are part of working life, there is clearly a need for a more proactive approach to helping employees manage the demands their job makes on mental health. In tandem, support must be established for times when the balance is lost, and individuals suffer a mental health crisis.
A three-tier model for workplace mental health support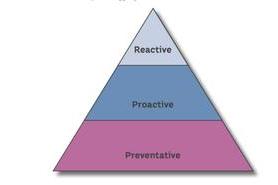 Jonathan's Voice, in partnership mental health awareness charity the Charlie Waller Trust, has developed a comprehensive guide for senior leaders in the IP industry to help them implement better workplace mental health. It contains a wealth of practical advice and resources, many of which are neither costly nor time-intensive to implement.
Tier 1: Preventative – Create a culture which supports good mental health and wellbeing for all staff
The first tier aims to prevent wellbeing issues arising by building an open and responsive culture around mental health, led at the highest level. Senior leaders have the power and influence to change how the business thinks about the way it operates and supports its employees; their engagement is essential to prompt meaningful change.
Advice includes:
Challenge stigma: support everyone in the organisations to become comfortable talking about mental health challenges. Ensure everyone feels safe to say what they think without stigma or shame.
Tackle unhelpful cultural practices: Long hours and cross-time zone working may be required on occasion, but if they have become an expectation the business should address its resourcing levels and how client expectations are managed.
Have both a top-down and bottom-up approach: ensure workforce mental wellbeing is a standing agenda item in partner meetings and is regularly reviewed. Encourage ideas from all levels of the organisation.
Demonstrate compassionate leadership and lead by example: in the case of mental health support, empathy coupled with action is critical. This is especially important where culture change is required – as Graham put it: "There's no point discouraging long-hours working if the email about it is sent by a senior partner at 11pm!"
Tier 2: Proactive – adopting policies and practices to embed mental wellbeing into the workplace
Evidence shows that there are numerous benefits of a mentally healthy workplace beyond the primary ethical obligation to support employees. Engagement is higher, productivity is improved, and employee absence is reduced. It can also help to attract new talent - especially at entry level - with a cohort that is more aware of the importance of mental health than any previous generation.
Practical tips for implementation:
Adopt a mental health policy and implementation plan: it is not necessary to start from scratch as there are sample mental health policy and plan templates available on the Charlie Waller Trust website.
Seek volunteers who want to be trained as mental health first aiders: these may come forward as a result of conversations initiated in the preventive tier of the strategy.
Include mental wellbeing and awareness of the company's support resources in all staff inductions: set an open, inclusive tone around mental health from the start.
Explore initiatives that would benefit work life balance: seek feedback from staff on simple things that would make a difference to their wellbeing.
Embed wellbeing factors into performance reviews: make mental health part of the fabric of business processes
Tier 3: Reactive – identify and support individuals who need help
The aim of tiers one and two is to minimise the number of mental health emergencies that arise, but there will always be times when combinations of factors bring people to their tipping point. When that happens, it is essential that support is available.
Graham's advice:
Encourage all staff to be aware: start conversations about wellbeing at suitable moments and be alert to when a colleague needs help.
Listen actively and use open-ended questions: Jonathan's Voice can offer workshops to help staff learn this skill.
Recognise the limitations to the support non-professionals can offer: know where to refer the person for specialist support; LawCare has self-help resources tailored to the legal profession.
Recommend the person contacts their GP.
In a serious mental health emergency, stay with the person and get help.
Building a better future
Senior leaders have a pivotal role to play in promoting mentally healthy workplaces and building a culture where staff at all levels feel comfortable talking about mental wellbeing.
By working hard to tackle stigma, and by adopting the three-tier framework described, Graham McCartney believes the IP sector can create a better future for all its members.
For more information, support and resources please visit our support section.
Click here to download the comprehensive guide for senior leaders in the IP industry