The battle for Bitcoin and other cryptocurrency brands
Radical. Unstable. Unpredictable. Electronic currencies, or crypto, have made a big splash – but who is fighting to own the names to some of the best known, like Bitcoin?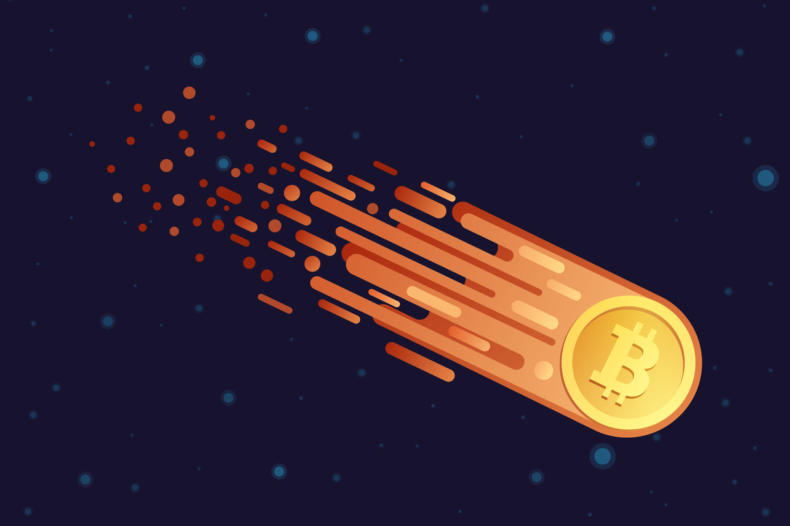 Just like any other industry, the murky world of cryptocurrency is full of market leaders and well-known 'brands'. Can companies own these names as registered trade marks, and who is leading the way? Chris McLeod and Allister McManus from IP legal firm Elkington + Fife explore the landscape.
It has been a bumpy ride for cryptocurrency investors recently, with the price of Bitcoin taking a sudden dive last November. According to Forbes, the "bad old days of the crypto rollercoaster" have returned.
There are now some big players like Facebook trying to make headway with its own cryptocurrency called LIBRA, which could make having the rights to certain names even more important.
Bitcoin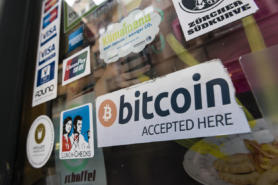 Widely regarded as the world's first cryptocurrency, Bitcoin has led the way in digital currency.
BITCOIN itself is registered as an EU trade mark in the name of bitFlyer Inc., a Japanese company. However, the registration does not cover "financial services".
The picture with regard to trade mark ownership of the word BITCOIN for the core "financial services" is therefore unclear, although in the US, a UK company called Coin Legal Ltd claims to have used the mark BITCOIN since January 2009.
The UK and EU trade mark registers appear to show that trade mark applications in the name of various different entities are being accepted for trade marks that cover "financial services" and include the word BITCOIN, as long as it is featured with another distinctive word or brand name.
This indicates that the word BITCOIN is now considered descriptive and non-distinctive for "financial services" and means it would not be eligible to be a registered trade mark. Interestingly, there are also several applications and registrations for BITCOIN marks covering cosmetics, clothing, drinks and smokers' articles.
However, Bitcoin is not the only cryptocurrency brand. The website https://www.etoro.com/ provides a platform for trading in Bitcoin and several other cryptocurrencies.
The primary brands appear to be ETHEREUM, RIPPLE, DASH, CARDANO, STELLAR, EOS, NEO and LITECOIN. They may sound like planets or characters from a 1980s sci-fi film. But who owns them and are they registered as trade marks?
ETHEREUM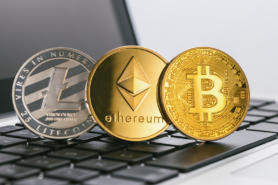 There is an EU trade mark registration of the mark ETHEREUM owned by Stiftung Ethereum based in Switzerland. Just like Bitcoin the registration does not cover "financial services".
There is also a UK trade mark registration of a logo mark containing the words "ethereum classic", owned by Stanley Arthur Bernard, an individual based in Glasgow, and an international registration for Ethereum covering the EU.
Whilst the owner of the EU registration appears to have a connection with the cryptocurrency, and also owns various US trade mark registrations for ETHEREUM, it is not clear that the owners of the UK registration and international registration have any.
RIPPLE
Ripple Labs Inc., based in California, owns a UK trade mark registration for RIPPLE covering "financial services" and other goods and services, and an international trade mark registration covering the EU and possibly other territories.
On its website, Ripple Labs describes its offering as "The world's only enterprise blockchain solution for global payments". Hard to deny.
DASH
There appear to be no UK or EU trade mark registrations of relevance. According to the website www.dash.org, it offers "The world's only enterprise blockchain solution for global payments".
CARDANO and STELLAR
There is an EU trade mark registration of CARDANO in the name of Cardano Risk Management B.V., and a UK registration of STELLAR in the name of Stellar Asset Management Limited, both covering "financial services", but these registrations appear to have no connection with cryptocurrency.
EOS and NEO
The trade mark registers show a large number of trade mark registrations covering "financial services" and consisting of or containing 'EOS' or NEO, but none appear to be connected with the cryptocurrency.
LITECOIN
There appears to be a trade mark spat in progress. Litecoin Exchange Ltd, a UK company, applied to register LITECOIN/litecoin in the UK in December 2017.
The Litecoin Foundation Ltd, a Singapore company has opposed Litecoin Exchange Ltd's application.
The Litecoin Foundation Ltd applied to register Litecoin/LITECOIN in the UK in February 2018 and Litecoin Exchange Ltd has opposed the Singapore company's application.
The first proceedings are currently suspended and it appears that the Singapore company's defence is the next step in the second opposition. The website https://litecoin.com/ is operated by The Litecoin Foundation Ltd, but beyond that it is hard to speculate how the trade mark oppositions will play out.
A comparison with the US
Bitcoin and other cryptocurrency branding in the US appears far more active than the UK/EU, with a proliferation of US based companies offering bitcoin, other cryptocurrency, and related services.
The US trade mark registration strategy for these companies has many interesting aspects, showing a no-nonsense approach to trade mark protection, as the majority either owns US trade mark registrations, or has at least attempted to file for protection.
Some of the more trade mark savvy players secured registrations from as early as 2011, whilst others left things rather late in the day.
Click here to read Chris and Allister's full article and analysis on cryptocurrency trade marks.
What does this mean?
Cryptocurrency often has a somewhat iconoclastic, if not anarchic image, with the objective of cutting banks out of the frame.
However, at least some of the major players, particularly in the US, are aware of the importance of registering trade marks in order to protect their part of an unpredictable but growing market.
The future of cryptocurrency is currently uncertain, although the furious pace and demands of modern technology in the digital age indicate that it may not be over yet, particularly with social media giants like Facebook throwing their crypto hats in the ring.
Authors
Partner, Elkington & Fife LLP

Associate - Trade Mark Attorney , Elkington & Fife LLP