Can trade marks and cultural significance coexist?
Why do brand owners keep on making the mistake of trying to register trade marks for names with cultural significance? Yoruba is one that millions have a personal connection with.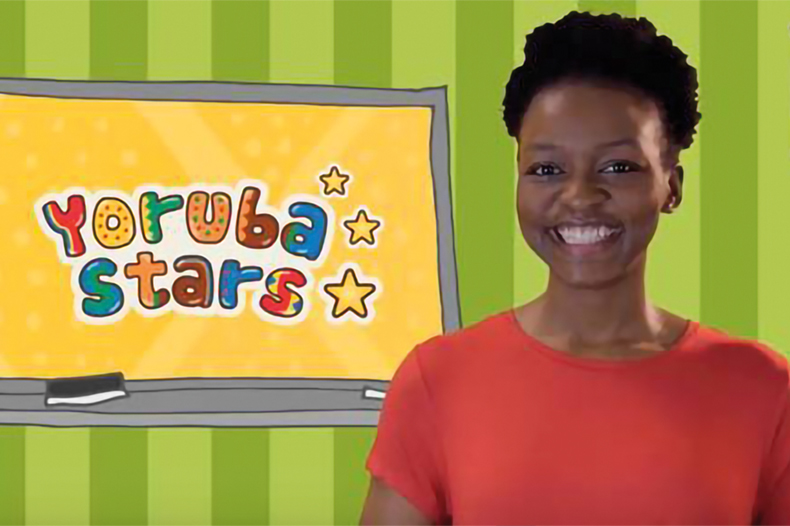 Many times over the past few months, we've witnessed brands perform major U-turns following social media backlash centred around accusations of cultural appropriation.
Earlier in the year, the UK saw a clash between British company Timbuktu Global and cultural education venture CultureTree revolving around the trade mark YORUBA STARS, and the cultural appropriation of the Yoruba name.
CultureTree works to preserve and promote African languages, including Yorùbá, one of the principle Nigerian languages. It attempted to register the mark YORUBA STARS for clothing, entertainment, education and cultural activities.
Timbuktu, a Lancashire based clothing and accessories company, owned two trade marks for YORUBA, covering among other things, clothing. It was therefore notified of CultureTree's attempt to register YORUBA STARS.
To explore this case in detail, I connected with Gbemisola Isimi, the founder and CEO of Culturetree, to get an insight on the methods she used to fight for the YORUBA STARS trade mark and to consider how these efforts may inform future decisions regarding marks with cultural links.
CultureTree runs a programme that teaches children the Yorùbá language, branded with the YORUBA STARS name. The language programme and play group have both become popular over the years, which is why Isimi decided to seek trade mark protection for YORUBA STARS.
She told me that she never imagined that she would come up against any resistance to her application.
Therefore, receiving an opposition from Timbuktu, a company which in her view had no goods or services relating to the Yorùbá culture or language, naturally came as a surprise.
In her view, it wrong for Timbuktu to try and monopolise a birthright belonging to people of another continent.
Faced with an opposition which would very likely be decided in Timbuktu's favour, and aware that such a ruling could impact upon CultureTree's community work, Isimi and CultureTree took to social media to rally support from the African community.
The outrage was understandable. For the Yorùbá community (and others), it seemed that Timbuktu was unfairly exploiting the Nigerian cultural heritage of the name YORUBA for commercial gain, while at the same time preventing CultureTree (whose founder is of Nigerian descent and is Yorùbá) from sharing in that name. I am from Zimbabwe and the Zezuru tribe – one of the Shona-speaking tribes – so I understand why CultureTree felt the need to fight this: I would be equally outraged if a third party with no legitimate claim to being Zezura trade marked that name in a similar way.
After much tweeting, retweeting and sharing of the story, the #YORUBAISNOTFORSALE movement managed to force Timbuktu to back down and withdraw the opposition action.
As Isimi stated in her social media call to action: "Today it's Yorùbá, tomorrow it could be Igbho, Swahili or even the word AFRICA… @timbuktuglobal should not and will not have ownership of our birthright!"
In the face of the social media campaign, Timbuktu not only withdrew its opposition, but also surrendered both of its YORUBA trade marks. It appears that its website and e-commerce shop has also been taken down.
Isimi told me that she considers this "a huge win for the Yorùbá community, as it was like our birthright was being stolen from us. The community was able to stand together and fight for what we felt was being taken away from us.
"Personally, it showed me how strongly people felt about their Yorùbá identity and the lengths they'll go to protect it."
Wider impact?
It will be interesting to see how the UK Intellectual Property Office (UK IPO) deals with any future trade mark applications incorporating the Yorùbá name or any other cultural expression.
The question becomes: should registrations be limited to those who can prove a legitimate stake in the name? If so, how would a potential right owner demonstrate that?
A social enterprise like CultureTree would likely have no problem making its case. In my view, it has a legitimate stake because of the work it carries out for the betterment of the Yorùbá community and the African diaspora as a whole.
But what if someone of Yorùbá heritage was keen to capitalise on the name in a way similar to Timbuktu's business model?
For its part, CultureTree has launched a petition asking the UK Government (and in essence the UK IPO) to put in place rules to protect cultural expressions.
The main purpose of the petition is for the Government "to review the rules for the registration of trade marks, and reform these to protect the names of ethnic groups, geographical locations, languages and cultures from being trade-marked in their singular form".
At the time of writing, the petition had a long way to go to get to its goal of 10,000 signatures necessary for a Government response, but the effort is certainly a start.
Encouraging signs
UK trade mark law allows for trade marks to be refused on the basis that the mark applied for is "contrary to public policy or principles of morality".
However, as yet there is no particular provision for excluding marks that are related to a cultural expression, and the granting of the YORUBA trade mark in the first instance demonstrates that the threshold of examination of such marks is low.
I accept that it is not the UK IPO's remit to police such marks, but perhaps, as the world is getting smaller and with more information and innovations becoming more accessible, we are likely to see campaigns such as CultureTree's having more of an impact.
This may become the catalyst for trade mark offices around the world taking a step back before granting one single entity rights to a name that contains a cultural expression from which the relevant community will not benefit.
It is also encouraging that the World Intellectual Property Organisation is looking into how to develop an international agreement for the protection of traditional cultural expressions.
Certainly, the YORUBA STARS incident should serve as a reminder to brand owners to consider their choice of marks carefully, especially if they might include a cultural expression.
As Isimi told me: "Our fight is not only for YORUBA but for every ethnic group, language, culture, tribe, location that is in danger of being exploited for commercial gain."
With such sentiments in mind, brand owners should not underestimate the power of a community rallying to lend its voice to a cause. Social media has given people an immediate forum to be heard, especially the Davids who have long felt that they did not have the resources to raise their voices against the Goliaths of this world.
Author
Senior Associate, Elkington & Fife LLP