Copyright and Christmas ads
Tis the season to be jolly… but not when copyright and trade mark rights come into conflict with Christmas TV ads.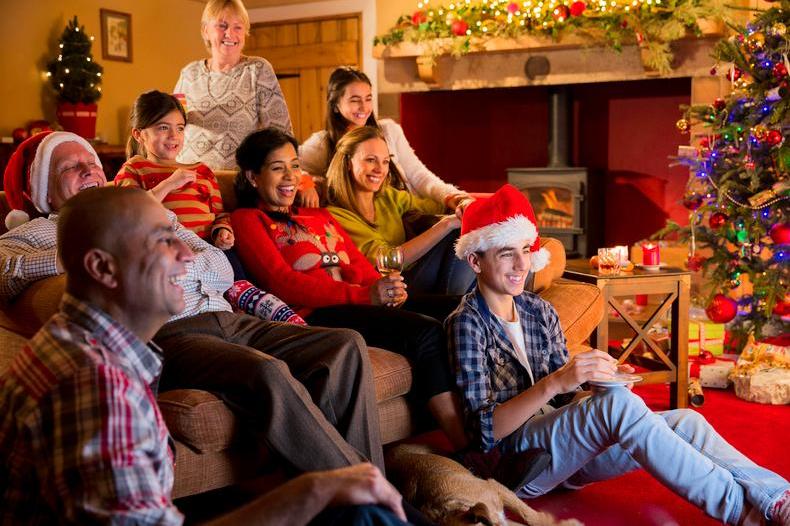 A number of companies have started to launch their Christmas adverts ahead of the festive season.
Historically such ads have seen some IP issues. This year it is John Lewis ad at the forefront:
John Lewis – Unexpected Guest
John Lewis' 2021 story of a friendship between a boy and an alien visitor has been accused of copyright infringement from folk duo The Portraits.
Their 1980s classic Together in Electric Dreams was revised and released as a charity version last year, and it is claimed that John Lewis copied this new version in their new 2021 advert.
It is not the first time that John Lewis have had IP issues around their Christmas ad.
In 2017, Chris Riddell, former Children's Laureate, accused the retailer of copying the idea of 'Moz the Monster'. Their 2013 'Bear and the Hare' advert was claimed to be a plagiarism of a children's book "Bear Stays up For Christmas".
The John Lewis advert can be watched here. The Portraits website is here, together with a statement on the advert.
It is probably apt to explain exactly what copyright actually protects, as sometimes this can be lost when allegations of infringement are being banded around.
Copyright in a nutshell
In the UK, songs are protected by copyright, which protects original artistic works.
The copyright owner has the exclusive right to limit who can and cannot reproduce their work.
In terms of projects for commercial purposes – such as adverts – if the music to be used is still within copyright duration, permission should be sought from the copyright owner.
Copyright in musical works lasts for the life of the composer plus 70 years, and sound recordings for 50 years from release.
Even if an original sound recording is out of copyright, a new version of a sound recording could create a new 50 year period of copyright.
It may be useful to contact either The Mechanical Copyright Protection Society Limited and Phonographic Performance Limited to obtain details of the copyright owner to obtain permission before using copyrighted works in adverts.
Soundalikes
Caution should also be taken when using 'soundalike' singers, as these can also lead to a claim for passing off or copyright infringement in relation to an existing copyrighted work.
Substantial Piece
It is a common misconception that using only a few seconds of a copyrighted work will be legal and avoid an infringement claim. However, the test applied is that of quality not quantity.
As such, reproducing even a small section of a copyrighted work can be deemed a 'substantial part' of the originality of the work and an infringement.
Iceland – Eat An Alien
We also have to consider the question of parodies, particularly in the age of social media.
Christmas ads are often part of the Zeitgeist at this time of year, and are often parodied by others.
Iceland did not even wait a day before parodying John Lewis' "Unexpected Guest" advert this year, promoting their new brand of Space Raiders potato products.
It should be made clear there is no obvious parody defence in trade mark infringement proceedings, but such a defence is available under copyright law.
The right to parody is covered by the Copyright and Rights in Performances (Quotation and Parody) Regulations 2014, but does require "fair dealing".
This is not defined in the regulations, but a commercialisation, rather than research, study, criticism or review is likely to not fall within the allowed exemptions.
The Iceland advert is likely to be seen as much more of a 'copy', given that they merely superimposed an alien head on John Lewis's existing content.
Whilst the advert may have been a marketing success, there is a significant legal risk present.
However, John Lewis ultimately may decide it is best not to take issue as it would simply draw attention to the parody.
Iceland appear to have been inspired by Aldi's marketing team.
Aldi have previously parodied the Coca-Cola red truck holiday advert in 2018 featuring Kevin the Carrot, and Kevin is back this year with a take on A Christmas Carol, featuring "Ebanana Scrooge":
If you look closely at the beginning, there is also a nod to the 'caterpillar wars' earlier this year, with Cuthbert being arrested by two lemons in the background of the opening scene.
M&S – Percy Pig – This is not Just Christmas Food, this is M&S Christmas Food
M&S's 2021 advert brings the well loved Percy Pig character to live, featuring well known names as voice overs, including Dawn French as a festive fairy and Spiderman actor Tom Holland as Percy.
There will be 8 different adverts with one dropping every week until the New Year, all focusing on different parts of the festive collection.
Unfortunately, no references to Colin the Caterpillar this year…
The M&S advert can be watched here.
Author