Descriptive dating: balancing trade mark enforcement with PR
Legal and reputational risks associated with enforcing trade mark rights have been a hot topic of conversation these last few years.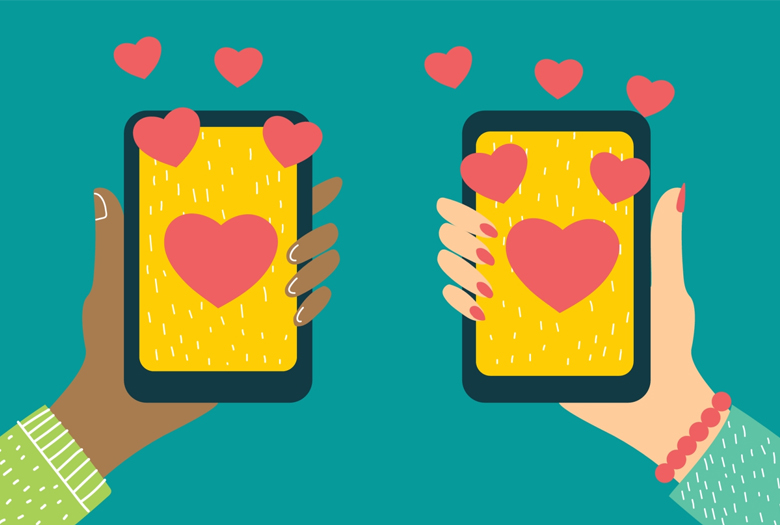 From competing caterpillars to Joe Lycett's efforts for Boss Brewery against Hugo Boss, the public appears to be maintaining a real appetite for news of IP disputes.
In recent months, the public's passion for entertaining trade mark cases led to plenty of engagement with the news surrounding disputes between the dating apps LOVE AT FIRST SWIPE and MUZMATCH.
These cases also serve as great examples of how attempting to enforce (arguably) descriptive terms may or may not succeed, along with a reminder to always taking a step back before launching actions.
This is also not just about considering PR risks, but also how an action may generate positive publicity for a competitor who may have perhaps otherwise remained relatively obscure.
Love at first swipe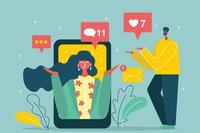 In this David and Goliath battle spanning over two years, Match Group, the owner of Tinder, lost its opposition to a UK trade mark application for 'LOVE AT FIRST SWIPE', based on its alleged rights in 'SWIPE' marks.
The opposed 'LOVE AT FIRST SWIPE' application was filed by Amarjit Singh Dhanda (connected to Love At First Swipe Limited) for a range of goods and services, including computer and mobile software products, jewellery, baggage and clothing goods, advertising, business and retail services, software and dating services.
Match Group challenged an EU Registration for SWIPE covering clothing goods and, initially, another EU Registration for SWIPE covering computer software goods and dating services.
That second registration was invalidated on descriptiveness grounds (by competing dating app firm Bumble) during these UKIPO proceedings.
Nevertheless, Match Group continued to challenge the 'LOVE AT FIRST SWIPE' application based on its concern over the inclusion of the word 'SWIPE'.
It also relied upon registrations for 'ANY SWIPE CAN CHANGE YOUR LIFE' and 'SWIPE SESSIONS', arguing that the word 'SWIPE' in relation to dating services would be associated with their product, plus common law 'Passing Off' rights in 'SWIPE' and 'SWIPE RIGHT' in relation to online dating and social introduction services.
The opposition largely failed.
There was finding of some similarity in relation to clothing, footwear and headgear goods and retail thereof; essentially because 'SWIPE' was (unsurprisingly) considered to have some distinctive character in relation to such goods.
However, for the remainder of the goods and services of the 'LOVE AT FIRST SWIPE' application, and crucially for goods and services such as computer and mobile software and dating services, the opposition was unsuccessful.
The reputation claim basis also failed because there was insufficient evidence to prove that there was reputation in 'SWIPE' alone.
The UKIPO also made it clear that even if a reputation had been found, the role of the word 'SWIPE' within the mark 'LOVE AT FIRST SWIPE' was descriptive, referencing interaction with the goods/services.
Furthermore, the mark intimated a pun on the well-known saying "love at first sight.
Therefore, there would have been no similarity in the end even if sufficient evidence had been deduced. Correspondingly, no passing off grounds were found.
This decision has left many questioning why Match Group continued to oppose the 'LOVE AT FIRST SWIPE' application following cancellation of its relevant EU registration on descriptiveness grounds.
Perhaps, it was a 'last stand' to avoid genericism.
It remains to be seen how and/or to what extent Match Group will assert rights in 'SWIPE' going forward.
Muzmatch
A couple of months after the 'SWIPE' decision at the UK IPO saw a rather different outcome for Match Group at the UK's Intellectual Property Enterprise Court Decision (IPEC).
In this case, the IPEC ruled that 'MUZMATCH', an online matchmaking service focused on the Muslim Community, had infringed Match.com's registered trade marks.
The Court considered 'MUZMATCH' and 'MATCH.COM' orally and conceptually similar.
The suffix '.COM' and addition of the prefix 'MUZ' (whether on their own or combined) did not serve to distinguish the two marks.
The key issue and question therefore rested again on descriptiveness.
Muzmatch argued that as both marks share the descriptive common element 'MATCH' there was no likelihood of confusion: the term just describes what each business does.
However, the Court found that a likelihood of confusion for a common descriptive element is not impossible, as a descriptive element can be used distinctively.
So in this case, the average consumer would conclude that the portion 'MATCH' is the badge of origin for MATCH.COM, due to its reputation and degree of distinctiveness in the dating industry.
Another factor not helping Muzmatch was evidence of its Search Engine Optimisation (SEO) strategy: for many years it used many thousands of keywords such as 'muslim-tinder', 'tinder' and 'halal-tinder' that directed internet users to its website.
That SEO use infringed Match's trade marks of its Tinder brand including the word mark 'TINDER'.
Muzmatch's SEO use was also found to cause confusion based on some of its keywords including 'UK Muslim Match', which all built a picture of using the term Match as a way to refer to their specific product, thus a consumer may confuse a link to 'UK Muslim Match' with 'Match.com'.
It was therefore held an average consumer would conclude Muzmatch was connected in a material way with the Match.com marks, i.e. targeted at Muslim users as a sub-brand, and such confusion would be trade mark infringement.
The Court also held that even if it had not been determined that there was infringement taking place, Match.com would also have an alternative successful claim under Passing Off.
Muzmatch, which is said to have over six million users around the world, was ordered to change its name and pay damages.
Its founder and chief executive has indicated that an appeal will be filed.
At the time of writing there remains a lot of social media buzz, mainly in agreement with the Muzmatch founder's concerns about the ruling's possible effect on smaller tech firms.
Muzmatch released a statement that "They'll court you, they'll get your data, they'll try and buy you, and when that doesn't work, they'll either go after a competitor or they'll just kill you […] A million dollars for them in legal fees is small change. For us, it's everything".
Managing Risk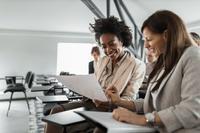 With the rise in IP related news making the press, there have been an increasing number of cases where a very polite letter, simply requesting specification amendments from an Applicant, attracts a discourteous reply alleging bullying and threatening to 'go to the papers'.
The fact remains IP rights holders should be free to approach third parties (responsibly and respectfully) setting out their earlier rights and position.
If a counterparty does not take kindly to the assertion that their actions or application filing is contrary to given section(s) of the Trade Marks Act, they should engage a Chartered Trade Mark Attorney.
At the same time, for potentially larger disputes, it is advisable to keep internal or external marketing and PR teams fully briefed and engaged, and always consider how the press, social media, and general PR could go when looking to assert or enforce rights.
Key Takeaways
With the decisions above, trade marks comprising descriptive terms can be deemed distinctive based on use and background matrix; they can be useful to rely upon, especially owing to use and/or how parties can evidence the other side using such terms in a non-descriptive manner.
Evidence of the market and consumer behaviour can win the day when it comes to enforcing arguably descriptive marks.
In the world of fast news and social media, when engaging with a sizeable enforcement matter, be prepared for adverse PR risks in some cases, and line your ducks up with your/your clients' marketing-PR teams.
Author