Disney: the ultimate brand defender?
Disney has the ability to take a fairy tale of good versus evil and turn it into a multi-billion-dollar brand, without the assistance of a fairy godmother.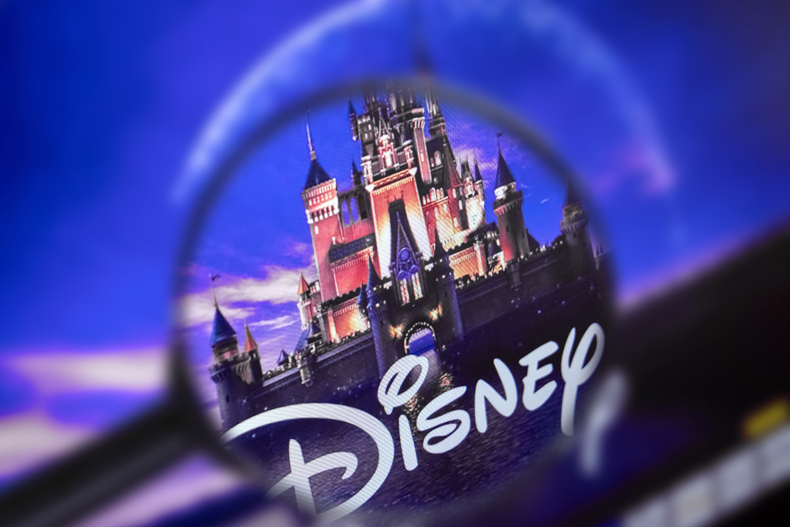 The multinational entertainment and media conglomerate is notoriously good at creating a concept that can be loved by young or old, building on stories that most can relate to in one way or another.
Disney gives us hope when the world can be a little unforgiving - through its stories we can believe that there is still good in the world.
It introduces characters and brands which are loved by one and all, and naturally followed by a merchandising opportunity,
In 2020, Forbes listed the Disney brand 7th in the world, with an estimated value of $61.3 billion and a revenue stream of $38.7 billion generated by The Walt Disney Company plus its subsidiaries and affiliated companies.
Together these businesses produce movies; TV shows; music; develop and publish games primarily for mobile platforms, books, magazines, and comic books; manage 43 theme-parks situated around the world; operate various hotels and cruiser liners and sell all manner of consumer products.
So how does Disney do it? Fairy dust from Tinkerbell? Magic like Elsa's? Determination like Dory? No, it protects; monitors; enforces, and exploits its intellectual property (IP).
Protect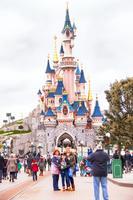 Whether by copyright, trade marks, designs or patents; if there is a perceived brand value to Disney it will make protecting its IP a priority.
This could be the title of a film, a character name, musical composition, stylisation or even a phrase.
Take the saying 'Hakuna Matata'. The phrase itself means 'no worries', however for Disney this trade mark application led to a lot of troubles.
Shortly after filing the application, an online petition was launched calling on Disney to 'let it go' (pun very much intended) on the basis that the application was a cultural appropriation. The petition was signed by tens of thousands of people.
Disney was, quite rightly, looking to protect a brand name which it wanted to commercialise. It wanted to prevent third parties from piggy backing on the reputation of The Lion King film when the company had introduced this phrase to a global audience.
The company was not seeking a monopoly right to prevent legitimate use of the words by individuals or businesses.
Disney had to make a call here as to whether the commercial benefit of protecting the brand was justified, in view of the negative press. It decided to carry on with the registration, putting its brand protection as the top priority.
So what is the lesson a business can take from this? In a world where the court of public opinion must be considered as a risk, this can make a brand owner cautious about protecting their rights.
Regardless, if the brand is important to you and it presents commercial opportunities and not just an opportunity to capitalise on a moment in time, then you should seek to protect as your brand will come to represent your business.
Monitor and enforce
Protecting the brand is only half the battle; you must be prepared to fight to defend your rights – think Luke Skywalker in Star Wars. Disney closely polices its IP and any unauthorised third-party use.
It also wants to be told about infringement, to the extent that it has set up a specific email address and phone number where members of the public can notify the business of any violation.
In addition, Disney is not averse to sending the occasional cease and desist correspondence, nor is it concerned about a cease-and-desist letter going viral.
We all know the risk of a consumer backlash when suing a small business or start-up when it comes to acting for IP infringement, but Disney takes the view that infringement is infringement, regardless of the party infringing the rights.
In 2008, Disney sued a small family business for trade mark infringement, seeking damages worth $1 million after it advertised two costumes for parties on its website which bore a close resemblance to characters Tigger and Eeyore.
Disney requested seven points of action, six of which were met. The final point was to send the costumes back to Disney for destruction.
Instead, the couple sent them back to the seller to get a refund. As a result of that, Disney filed a law suit for $1 million.
Opinions on the law suit were divided. Some saw Disney as a bully, picking on a small family business, whilst others maintained the couple knew the consequence of their action.
At the end of the day, Disney was legally within its rights to sue: the couple made their decision as to how they would respond, and Disney reacted.
So where does this leave you as a holder of IP rights? Again, the court of public opinion can be tough, but you should not be afraid to enforce your IP rights.
Bear in mind the potential consequences of not enforcing your rights – the dilution of your brand; dangerous counterfeit products being sold; someone capitalising on the time, energy, and money you have spent building up your trade mark and the values it represents.
The commentary on social media is likely to be a passing moment in time, whereas the damage to your brand can have a much longer effect.
Exploit
In 2015, CNBC calculated that since the first Star Wars movie came out in 1977, toy licensing alone has brought Disney about $12 billion in revenue.
By the time the movie Frozen was released, Disney honed the art of making the most of its brands.
The film itself was a massive success, ending up making $1.27 billion at the box office. The real money, however, came from the merchandising.
Just two years after being released, Disney had sold more than $5 billion in merchandise related to the film.
It is possible to buy almost everything branded with Frozen: from costumes to toys; soundtracks to yogurts; bikes to seatbelts; soup, toilet seats, dog collars, even artificial nails.
In January 2022, Mattel Inc. won back the licence to produce the Disney Princess toys as well as the Frozen merchandise from Hasbro.
In 2016, when Mattel lost these rights, it was rumoured to have cost them $440 million; UBS analyst Arpiné Kocharyan estimates this new deal could bring in about $300 million a year – even if no future movie was released.
Evolution
Disney opened its first theme park, 'Disneyland' in 1955 with the core promise to 'Create happiness through magical experience'.
Fast forward to 2016 as Disney opens its first Chinese Disneyland in Shanghai, China. Reuters reported how the Chinese government had given special trade mark protection to Disney, with its authorities carrying out a year-long campaign before the park opened to crack down on counterfeits. This is the power of the Disney brand.
By staying on message but at the same time being prepared to evolve, Disney has ensured that it remains as loved today as it always has been.
It has embraced the digital age, while at the same time never losing sight of the value of its brands, no matter what platform it may use to reach its audience.
Disney has always been happy to push technology to its limit but always stay true to its brand, the principals encapsulated by the same 'Create happiness through magical experience' philosophy.
If you are worried about infringing IP rights, speak to a Chartered Trade Mark Attorney who will help you conduct a full search and help you to clear a trade mark registration.
Author