Oh Christmas tree, oh Christmas IP…
Can a Christmas tree be protected as a trade mark? We take a festive look at the intellectual property found in tree shapes.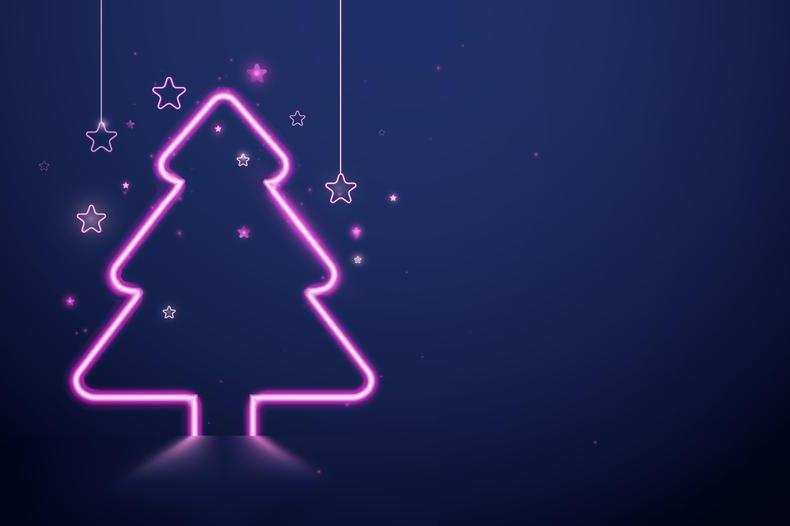 As we emerge from a national lockdown in December 2020, many of us are looking forward to Christmas as a welcome distraction from the ongoing pandemic.
There are many decisions to be made. Christmas baubles or Christmas bubbles? Are Santa hats and onesies appropriate for Zoom? And most importantly, what type of Christmas tree is best?
'Tis the season to buy a Christmas tree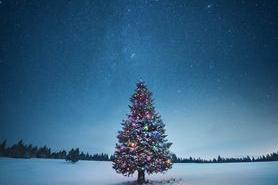 Christmas trees are a time-honoured tradition in the UK, imported from Germany in the 1800s and popularised by Queen Victoria.
Natural evergreen varieties remain stylish, although the artificial tree has grown in regard since invented in 1930 by a British company using machinery that normally made toilet brushes.
If you're one of the many households that has welcomed a pet to the family in recent months, you might be wondering how to protect the tree from climbing kitties or nibbling bunnies. But one thing you probably haven't thought about is how to protect its shape…
The more the merrier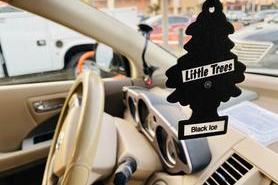 What do Michael O'Leary (Ryanair) and Bob Ross have in common?
Their companies have both been sued for trade mark infringement by Julius Sämann Ltd, who own various trade mark registrations for the shape of a tree.
Products featuring the iconic pyramid shaped Christmas tree are popular, from perfume bottles and ornaments to textiles.
However, Julius Sämann Ltd's 2D tree-shaped air-freshener is one the more famous in the trade mark world.
Seen in many cars today, Sämann invented his Little Tree ® branded air-freshener in 1952 after escaping Nazi Germany.
The distinctive look is said to have been inspired by time spent extracting essential oils from Canadian evergreens.
Use it or lose it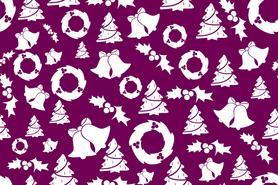 Trade marks must be used and enforced, to avoid losing value and even being cancelled. Julius Sämann Ltd continues to vigorously defend its trade mark to this day.
Last year, Ryanair was sued before Switzerland's Commercial Court, with Julius Sämann arguing that a tree image used to promote the airline's car rental business was similar to its trade mark.
Julius Sämann Ltd reportedly seeks damages or an account of profit and a declaration from the Court that their trade mark has been infringed.
The company's US branch also sued the company that owns the IP of the late artist Bob Ross for trade mark infringement. Ross regularly directed viewers of his television shows to paint over mistakes with "happy little trees".
However, it was alleged that tree-shaped air fresheners sold by Bob Ross Inc. were confusingly similar to the "Little Tree" trade mark and would advantage of its reputation and goodwill.
Disputes over the trade mark have also occurred in Italy, Lithuania and Slovenia.
Shape up or ship out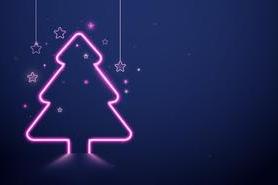 Trade marks are signs that distinguish the goods or services of one business from those of another.
Although most people are familiar with words, slogans and logos, unusual signs capable of trade mark registration in the UK and EU include colours, sounds and shapes.
These are protected in relation to specific goods or services listed in the application form and grouped into 45 categories.
It's thankfully not possible for someone to obtain a monopoly on the shape of a tree or Christmas tree in general in relation to Christmas trees.
If there is a close connection between the sign and the goods or services, for example a fir tree shape for Christmas trees, trade mark examiners will typically refuse the application on the grounds that it is descriptive and that this sign should be kept free for other traders to use.
Trade marks must also be used commercially after a five year grace period following registration, so any registration that covers goods or services the owner is no longer selling may become vulnerable to cancellation.
These are important limitations, because trade marks are strong monopoly rights that can be renewed indefinitely (unlike many other types of IP).
Bah, humbug
That said, it is still notoriously difficult to protect shapes as trade marks. The Coca Cola bottle, also a festive highlight, has been registered but the Lindt chocolate bunny and Nestlé KitKat shapes have failed.
A common reason that this type of trade mark application is refused is often because consumers are not used to perceiving the shape of a product as an indicator of commercial origin.
However, even shapes that are distinctive enough to function as a trade mark can be refused under different grounds.
For example, shapes that result from the nature of the goods, which are necessary to obtain a technical result, or which add value to the goods may not be registered. These exceptions are designed to prevent monopolies on technical solutions or functional characteristics that consumers would want to see in competing products and to reduce overlap with patent and design regimes.
So, when you are driving to pick up your Christmas tree this month, sweet pine scents emanating from the air-freshener above you, remember that objects on your rear-view mirror may be more IP related than they appear.
Author
Associate, Marks & Clerk LLP