Six tips for protecting your brand online
How do you stop counterfeits and copycats online? We give six top tips businesses should follow.
There are lots of mechanisms for enforcing your registered trade marks online. However there are a few issues to be aware of. Rachel Platts gives you her top tips to avoid the pitfalls.
For these methods to be effective it is essential to have a valid trade mark registration.
1. Register domain names quickly
Registering domain names and trade marks should be seen as complementary. You should register both, but it is advisable to register your domain first.
There are people who will monitor the filing of trade mark applications and then register conflicting domains, causing potential problems for you.
Also, there are people out there who will register similar domains or typos to your new brand and who could cause damage to your brand reputation. It can be costly to get these domains into your possession. So, it is a good idea to have your domains registered before to launch to avoid these issues.
It is possible to set up domain watching services which monitor other domain names being registered, and if you think they are too close to your brand you can then take action.
Speak to your Chartered Trade Mark Attorney for more information on these services.
2. Join the Amazon Brand Registry
If you sell your goods via Amazon, either directly or through others, it is a good idea to register your brand with the Amazon Brand Registry.
You must have a trade mark registration to do this and you will need to provide the details of your rights.
This service is helping to crack down on counterfeit products on Amazon. The registry gives the brand owners more influence and control over product listings across Amazon.
In addition, this service offers searching tools which aims to simplify the process of finding cases of potential infringement. From this feature, you can go straight to the take down process as detailed in the next section.
3. Use online take down requests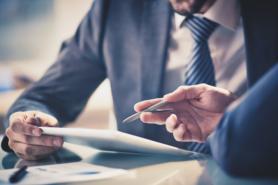 Online shopping platforms such as Amazon and eBay have take down processes which are easy to navigate and can be very effective.
If you see a product listing which you believe infringes your trade mark registration, you can use these processes by filling in forms found on these websites.
You will need to provide information about your trade mark rights, so usually a registration number, the relevant dates or a copy of the certificate.
Amazon and eBay will make decisions about whether the listings are infringing. If they consider that the listing is the wrong side of the line, they will take it down and notify the owner of the listing with reasons for the removal.
Similar take down requests can be filed on Facebook, Instagram and Twitter.
Twitter will make a decision as to whether there is a violation of the trade mark right but Facebook and Instagram are reluctant to act as judge on infringing content, instead they will suspend pages and the parties are then required to sort out the dispute between themselves.
These are fairly straightforward to fill in and can be effective in enforcing your trade mark rights online.
4. Take note of Google AdWords keyword advertising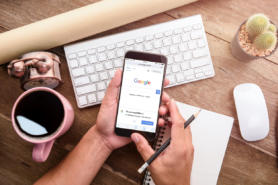 Keyword advertising through Google AdWords allows companies to purchase 'keywords' relevant to their business so that when potential customers type the keyword into Google's search engine, the company's advert will appear above or next to the search results.
The benefit is that the advert is displayed above the organic results. If more than one company purchases a particular keyword, then they can bid on the order of the display; the highest bidder gets the highest position in the results.
You can bid on other people's trade marks for your adverts provided that your advert does not visibly contain the other party's trade mark.
If you suspect that your trade mark is being infringed by a third party through keyword advertising, you can submit a complaint to Google.
Google will carry out a limited investigation as to whether the advertisement is confusing. If Google decides that it is confusing, it will pull the advert.
5. Don't use others' trade marks in #hashtags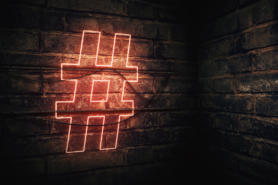 Hashtags are used online to direct internet users to certain pages by way of categorising content. Hashtags are also key for businesses to promote themselves online and the goods or services they offer and to interact with customers.
If you use another company's trade mark to promote your own goods, this is likely to be trade mark infringement.
There are some exceptions where the words are descriptive or if you are mentioning the other brand's goods, but as a general rule, avoid using any trade marks owned by another party in your hashtags for your own goods and services.
Similarly, trade mark owners should monitor their marks on social media to see if others are using their trade marks in hashtags or social media.
6. Know the rules on social media influencers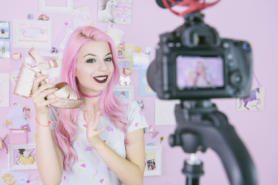 On the subject of hashtags, it is important to make sure they are used correctly when using influencers to promote your brand on social media. Consumers need to know if they are being advertised to.
If it is not clear to users that the post is an ad, it could lead to a complaint to the Advertising Standards Authority. Any complaints against you will be published and generally result in bad publicity.
So, make sure any sponsored or paid for posts are marked with #ad or #spon by your influencer so that social media users know that these posts are adverts.
Summary
There are a number of things to consider when using your brand online and when enforcing it against third parties. Online platforms and websites are constantly improving the methods for tackling online infringements which is great for rights owners.
It can be daunting and a time-consuming process to monitor usage of your trade mark online, but ultimately as a business you will have gone to a lot of effort to build your brand and protect your mark so do not let its value get diluted or diminished by others. Your trade mark is a valuable part of your intellectual property and needs to be protected, monitored and defended.
If you would like to discuss any of the above issues or you need guidance, seek advice from a Chartered Trade Mark Attorney.
Rachel Platts is a Trainee Trade Mark Attorney at HGF

Author
Trade Mark Attorney, HGF Limited