Trade marks at Christmas
You may be surprised to know that some companies own trade marks for some well-known Christmas phrases, we explore some of the more famous examples.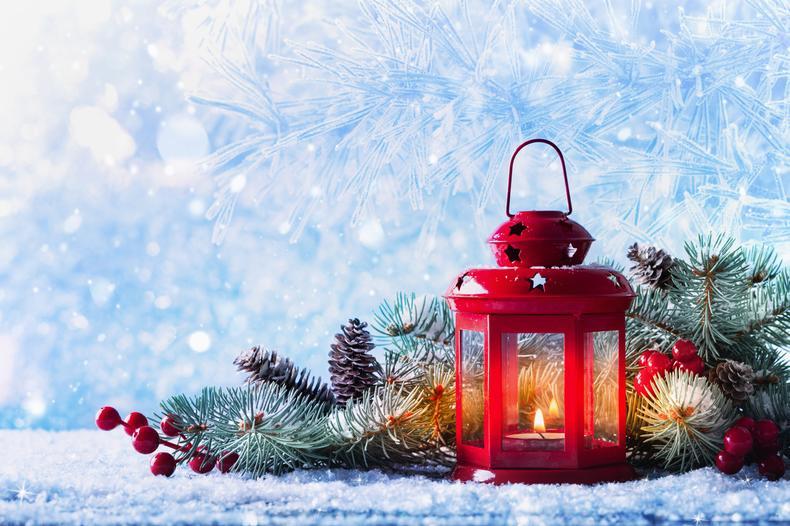 As Christmas approaches, the familiar seasonal iconography and phrases make their annual appearance. The imagery and phrases associated with Christmas are used freely by billions of people around the world, and are ubiquitous during the festive season.
With a history of popular use dating back centuries, it may be surprising that some enterprises have managed to register traditional Christmas names and phrases as trade marks.
A trade mark is a sign that identifies the goods or services of one enterprise and distinguishes them from those of other enterprises.
The owner of a registered trade mark has exclusive use of that mark in connection with the goods or services for which it is registered and is entitled, in certain circumstances, to prevent others from using it.
This article takes a look at some Christmas trade marks that have been successfully registered, and considers i) how registration of these marks might have been possible, and ii) what these registrations mean for others who wish to use similar signs.
FATHER CHRISTMAS and SANTA CLAUS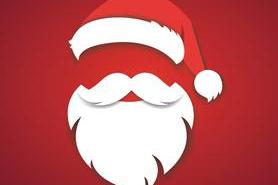 The idea of Father Christmas as a personification of Christmas can be dated as far back as the mid-17th century. Predecessors, such as Saint Nicholas, date back even further.
With such a long history in folklore, it may seem strange that a UK company, Father Christmas Limited, was able to register "FATHER CHRISTMAS" as an EU trade mark (No. 9776493) in Class 35 for "electronic commerce services on the Internet connected with the sale of stationery, apparel, and music and video products".
The company owns the <santa.co.uk> domain name and offers personalised greetings including letters and Zoom calls from Santa.
Its US sister company, Santa Claus, Inc., operates the website https://www.santa-claus.com/ and has similar US registrations for "FATHER CHRISTMAS" and "SANTA CLAUS".
MERRY CHRISTMAS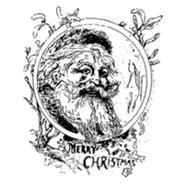 The US Patent and Trademark Office (USPTO) lists two separate registrations for MERRY CHRISTMAS:
Hidden Wineries, Inc. is the owner of Registration No. 4,077,131 for MERRY CHRISTMAS in Class 33 for "Fruit wine; grape wine; natural sparkling wines; sparkling fruit wine; sparkling grape wine; sparkling wines; sweet wines; white wine; wine; wines; wines and sparkling wines"; and
Old World Christmas, Inc. is the owner of Registration No. 1,790,526 for MERRY CHRISTMAS and the design to the right in Class 28 for "Christmas tree ornaments and decorations".
How was it possible to register these popular Christmas phrases as trade marks?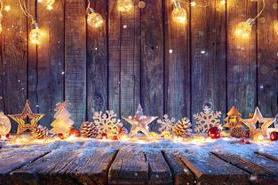 When an application to register a sign as a UK or EU trade mark is received, the relevant trade mark office examines the sign and decides whether it is inherently registrable for the goods and/or services specified in the application.
Reasons a UK or EU trade mark will not be registered include:
if the mark is devoid of distinctive character and therefore unable to distinguish the goods/services of the trade mark proprietor from the goods/services of others;
if the mark is descriptive of the goods or services for which protection is sought and/or has become customary in trade (i.e. generic) and therefore ought to remain available for other traders to use;
if the mark is deceptive;
if the mark is contrary to public policy or to accepted principles of morality; or
if the mark is a specially protected emblem.
These are called "absolute grounds" for refusal.
It is possible to overcome an objection on the basis that the mark is inherently non-distinctive, descriptive or generic if the trade mark applicant can show that the mark has acquired a distinctive character in relation to the goods/services applied for as a consequence of the use which has been made of it, and can therefore function as a trade mark.
Using the examples in the section above, "FATHER CHRISTMAS" and "SANTA CLAUS" were deemed registrable for e-commerce services, and "MERRY CHRISTMAS" was deemed registrable for wine.
This is likely because these terms are not descriptive or generic in relation to these goods and services. However, these phrases would likely not be registrable in connection with a wider range of Christmas products (for example, Santa-themed costumes or greetings cards).
The combination of "MERRY CHRISTMAS" with the specific Santa Claus image shown above was however deemed registrable in the US for Christmas tree ornaments and decorations (albeit with a disclaimer stating that no claim is made to the exclusive right to use "MERRY" and "CHRISTMAS" apart from in the form of the mark as shown).
In practice, US applicants have to show that a mark is in use before it can be registered. Therefore it is likely that the examiner was persuaded on the basis of the evidence of use that this mark was capable of functioning as a trade mark for the applied for goods and consequently allowed it through.
Once a UK or EU trade mark application is accepted by the examiner, the mark is then published for opposition purposes.
This gives third parties a period during which they have the chance to oppose the trade mark application on the basis of their earlier trade mark rights (i.e. that they have been using an identical or similar mark in relation to identical or similar goods, or a mark with a reputation in relation to identical, similar or dissimilar goods for some time prior to the application). This are called "relative grounds" for refusal.
Third parties can also oppose the application on the basis of the absolute grounds identified above when they think the relevant trade mark office accepted the application in error.
When this period has passed without successful opposition, the registration process is complete.
However, this is not necessarily the end of the story, as it is possible for third parties to later seek to cancel a registered mark on the basis of absolute or relative grounds, or to revoke it for non-use, amongst other things.
Although it may seem strange that popular images and phrases that have been in widespread use for centuries could be registered as trade marks, in the case of the examples given above we know that no third party successfully opposed the applications.
One explanation is that it may have been tricky for anyone (other than the jolly old man in the red and white suit himself!) to claim earlier rights.
However, now that these enterprises have themselves acquired registered rights, they may have a basis to oppose future applications that cover similar ground.
What do these trade marks mean for others who wish to use the phrases?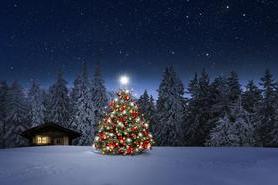 To answer this question, we must look more closely at the rights conferred by a registered trade mark.
Registration gives the owner the right to bring a trade mark infringement claim against anyone who uses an identical or similar sign, in the course of trade, in connection with goods or services that are identical or similar to those for which the mark is registered.
Furthermore, marks with a reputation enjoy extended protection insofar as they can also be asserted against dissimilar goods/services. There are two points to note here.
The first is that the trade mark proprietor can only object to use of their mark by someone else "in the course of trade", i.e. in the regular conduct or pursuit of a commercial or an economic activity.
This means that, although the above owners were able to register their MERRY CHRISTMAS marks, they would not be able to prevent anyone from using the term "Merry Christmas" for a non-commercial purpose, for example to wish someone a happy holiday. This is because the phrase is not being used in commerce.
The second point to note is that even where the phrase "Merry Christmas" is used in the course of trade, in order to prove infringement the trade mark proprietor must also establish that use of the sign is "in relation to" goods or services.
This means that the sign is being used as a trade mark i.e. to identify the origin of particular goods or services. Use as a common Christmas sentiment such as "Company X wishes you a Merry Christmas" or where a company uses "Merry Christmas" decorations in their store would not amount to use "in relation to" goods or services and so would not constitute infringement.
Taken together, these points mean that the scope of these kinds of right (i.e. for terms or phrases which are in common usage in everyday life) is really quite limited, so there is no need to worry about trade mark infringement when conveying seasonal greetings.
And so, with that assurance firmly in place, I wish you a very Merry Christmas.
Claire Chalmers is an Associate at Marks & Clerk.