Trade marks in the football industry
Football players, clubs and governing bodies will go to great lengths to protect their brands – from Cristiano Ronaldo to Dulwich Hamlet, Euro 2020 to the UEFA Nations League, we take a look at what they own and why.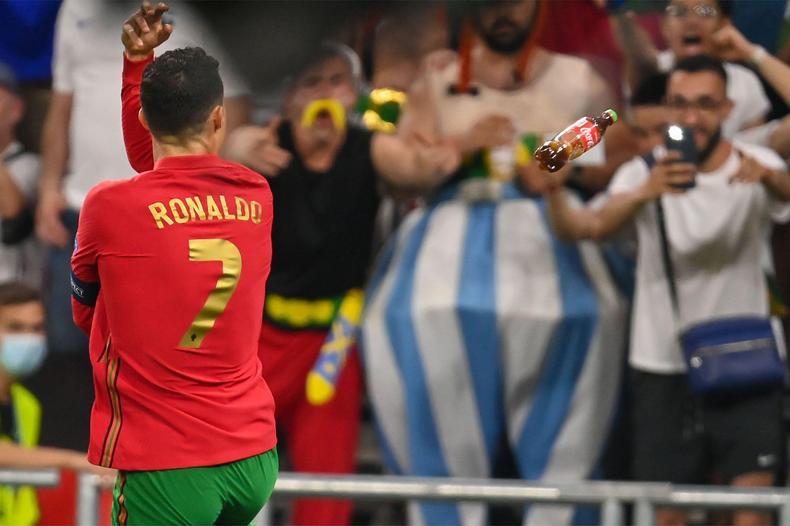 The protection and enforcement of trade marks by football clubs, players and governing bodies are well publicised. Indeed, Liverpool FC received national news coverage in 2020 following their attempt to register the mark Liverpool.
Given the commercial opportunities available at the top of the sport, it is unsurprising that clubs, players and governing bodies own large portfolios of trade marks.
However, registering and enforcing trade marks in this space is far from straightforward. The publicity of clubs and players activities, together with the emotional connections forged with fans, can mean that the trade mark activities of clubs, competitions and players can often receive very public support or, very public backlash.
EURO2020
As expected, the Union of European Football Associations (UEFA), owns a vast portfolio of trade marks for its key competitions, including, the UEFA Champions League, EURO2020 (and past competitions), competition mascots, and the UEFA Nations League.
Businesses will spend significant sums to become official sponsors of the Euros to get their brand in front of millions of TV viewers around the world.
Although the benefits of this are clear, it is not entirely without risk. Earlier in the tournament, Cristiano Ronaldo moved two bottles of Coca-Cola from in front of him at the start of a press conference and told people to drink water. As a result, $4billion was temporarily wiped from Coca-Cola's market value.
In addition to trade marks, brands often look register other IP rights to protect their products. In addition to a trade mark for the name, Adidas have registered a number of Community Designs for the official Euro2020 match ball, the Uniforia (1, 2, 3, 4, 5 and 6).
Such is the size of Euro2020, the International Police Cooperation Centre (IPCC) set-up a special operation and information hub for national law enforcement authorities and Europol created special "Task Force Euro 2020" to keep officers on the ground 24/7.
The scope of these operations are vast, they have targeted the trafficking of counterfeit goods and other IP crimes. Naturally, trade marks are one of the most valuable tools in combatting counterfeiters and a portfolio of rights can greatly assist law enforcement.
In case you were wondering, yes UEFA does have a registered trade mark for 'Euro 2021' (https://trademarks.ipo.gov.uk/ipo-tmcase/page/Results/1/UK00003477533) – making it easier to stop anyone trying to use that term too.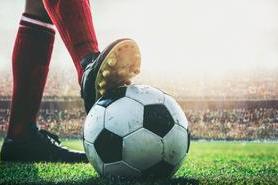 European Super League
The highly controversial European Super League encountered a number of issues from the first announcement, which included a third party owning the domain name www.europeansuperleague.com and multiple parties owning trade marks consisting of or incorporating EUROPEAN SUPER LEAGUE.
Whilst trade marks perhaps weren't the most significant issues facing the new competition, it is perhaps surprising that the trade marks weren't tied up before the announcement.
Attempting to purchase earlier rights is not always straightforward, and this may only be complicated further by the announcement of a large competition of the same name.
Players
Given their commercial interests inside and outside the world of football, well-known players such as Messi, Ronaldo and Neymar own large portfolios of marks (over 50 each).
These rights are not always football or clothing related and Messi owns registrations in his home country covering a variety of goods and services, including for alcoholic beverages, financial services restaurant services.
The story is similar for Cristiano Ronaldo's CR7 mark, which is protected for toiletries and fragrances in a number of jurisdictions, including Brazil, Peru, Chile, Canada and the US.
However, it appears that the stars of the future are lagging behind. Jadon Sancho (21), who recently signed for Manchester United for a reported £72.9 million, currently owns no trade marks.
The position is the same for Erling Haaland (20), who has attracted the interest of a number of top clubs and whose transfer fee is expected to be in excess of £100million.
Whilst this is perhaps not surprising given the age of these players and their, at least relatively recent rise to the top (thought they are already very well known among those interested in the sport), it's unlikely to be much longer until they start building a portfolio of rights as their commercial activities increase, including the potential for clothing lines and boot deals.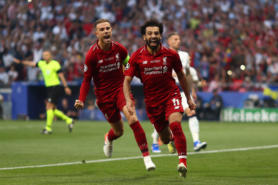 Keeping a clean sheet
It's not just the largest clubs and competitions that are affected. In 2018, Dulwich Hamlet, a south London club now playing in the sixth tier of English football, received a letter from their stadium owners warning against the use of their recently registered marks "Dulwich Hamlet Football Club", "The Hamlet" of "DHFC".
While this matter now appears to have been resolved, it highlights the important role trade marks play throughout the industry and not just at the upper echelons.
Although trade marks remain incredibly important in the world of football, getting professional advice can help you get the most out of your trade marks, future proof your commercial activities and help avoid negative PR. Speak to a Chartered Trade Mark Attorney for advice and guidance in this area.