What can we learn from Apple's trade mark universe?
From store layouts to its universally known logo, Apple has used trade marks to build an unmatched global empire.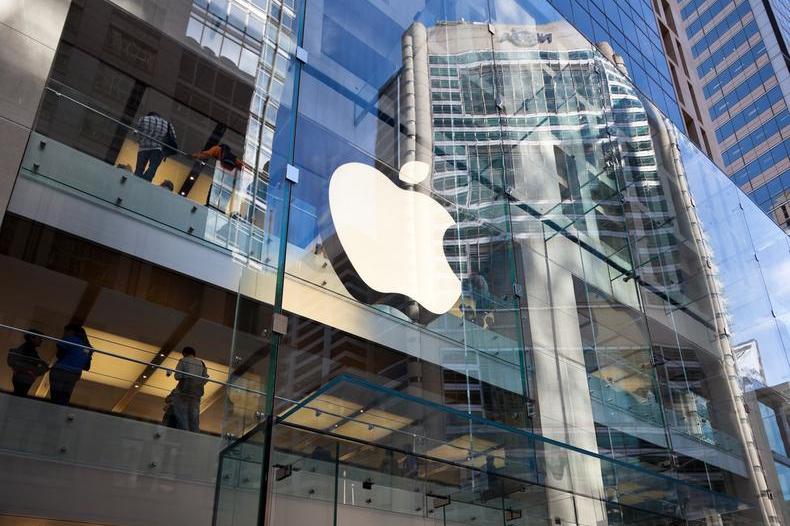 Apple, Inc. is one of the most iconic companies of our time, and has reached a status that only few companies will ever achieve.
It's more than just a producer of phones and computers - it has become pop culture and its products are recognized instantly.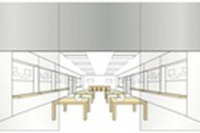 But Apple is not afraid to try new roads as well. In 2010, it filed a trade mark for the appearance of its "Apple Flagship Store", showing a drawing of the usual Apple store appearance.
It obtained a registration for this in the United States, and subsequently filed to expand it to various other countries, including the UK and Germany.
While it was granted protection in the UK, it was not as successful in Germany.
The German trade mark office (and subsequently the federal patent court) did not think that the appearance of the store would be able to fulfil what we learned is the basic function of a trademark: to identify the commercial origin.
In other words, it did not think that customers would think that they are in an Apple store just because of the layout.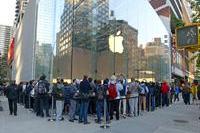 This opinion did also not change after the CJEU (the Court of Justice of the European Union) – to which the question was referred – ruled that such a store layout could in general be a trademark.
Therefore, if you are from the UK and talk to a friend in Germany, ask them by what element they identify an Apple store (and ask yourself as well).
If the trade mark offices in the UK and Germany were both right, you should get different opinions!
How has Apple set up its trade mark universe?
If you look at the website of Apple, you can find an "Apple Trademark List" – a very extensive, yet not exhaustive list of terms and logos that Apple has registered trade marks for (at least in the US).
The list includes both hardware and software products.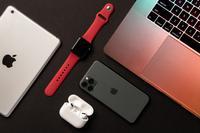 This extensive use of trade marks is also confirmed if you look at the (publicly available) list of trade marks that Apple has registered before the EUIPO: More than 1,300 trade marks appear – not all active, but still a quite impressive list.
Apple was likely a very early user of the EUIPO system. The trade marks range from the company name or logo, to names of products (Mac, iPhone, iPad), to software solutions (Airplay) to slogans (Think Different).
A large proportion of the device marks relate to app icons.
But what can also be seen from this portfolio is that Apple has a clear preference for the more traditional trade mark forms of word marks and figurative marks.
The portfolio only shows one active 3D trade mark (for a 3D-Apple with the characteristic missing piece), and one sound mark (for the accord you hear when you turn on your Mac), but no colour mark, no position marks, no holograms or multimedia marks.
For the protection of its shapes, Apple clearly seems to prefer design rights over trade marks, of which the EUIPO lists amore than 6,200 (again not all still active).
This makes sense – design rights are usually cheaper and faster to obtain.
They may face more uncertainty when enforcing them, but especially if you know that your products in 10 years will look different from your current line-up, they are likely the better choice.
What can we learn from Apple?
Apple is a very good example of what trade marks are supposed to do: to indicate to consumers at a glance the – as it is called in legal terminology – commercial origin of a product.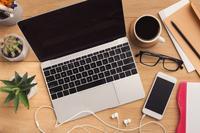 Put more simply: to show who the company behind a product is.
By this, consumers are supposed to be able to decide whether they want to purchase this product or not, based on their previous experience with the same brand.
If you were satisfied the last time, you go for the same brand. If not, you try something different.
The reasons for this are likely manyfold, and as is often the case in life, are made up of luck, charisma, hard work, dedication, and stubbornness.
But one of the factors that certainly contributed to Apple's large economic success, especially since the first iPhone came out in 2007, (yes, that is correct – it has not even been 20 years, but if you are honest, you cannot remember what life was like before) is that you instantly know when you have an Apple product in front of you.
So what can other companies learn from the Apple trade mark universe? Do you have to spend hundreds of thousands to register a trade mark for every product, designation and slogan that you use (or have once used)?
This will, in most cases, not be the best use of your money.
Tips from Apple's playbook
A few principles might work even for small enterprises as well: Identify what differentiates your products from others, be it design elements, words, logos, or colours – and get these protected.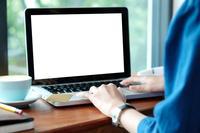 Trade marks might often work, but don't forget to consider other rights as well.
Think about your IP portfolio holistically and not on a "per product" or even worse "per IP category" basis. Structured efficiently, many rights might do you good for a number of products or your company as a whole.
Don't be afraid to go for something new – the trade mark system is ever evolving and open to innovation.
And last: Don't underestimate the advertising effect a trade mark application that is outside the box can have – even if it may not be successful in the end.
---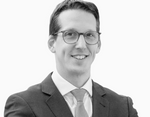 This article was written by Dr. Fabian Klein, Legal Director at Pinsent Masons.
To get in touch with him, please click here.