What can Jack Daniels and Metallica teach us about protecting intellectual property?
Jack Daniels, Metallica and Netflix - all have tried to protect their intellectual property by sending letters. But which showed us how it should and which how it shouldn't be done.
To stop someone using a registered trade mark sending a letter can be a great first step. George Sevier uses examples from Jack Daniels, Metallica and Netflix to demonstrate how it can be done, and how it probably shouldn't be.
Let's start with the legal bit
A trade mark gives its owner an exclusive right to use the mark for the goods and services for which it is registered. A trade mark owner has the right to prevent anyone from encroaching on this right.
Formal court proceedings can be started if needs be, but most of the time, a cease and desist letter will do the trick. This post uses trade marks as an example, but cease and desist letters are commonplace where there is infringement of other IP rights, and the same principles apply.
Traditionally, cease and desist letters are threatening
They go a bit like this: We are a big company. You are infringing our rights. Stop what you are doing. Promise that you will never darken our door again. Pay us damages in respect of your infringement up to now. And our legal costs for sending this letter. Only then will we agree not to commence court proceedings against you.
Threatening letters such as this often result in the infringement stopping. After all, court proceedings are expensive, long running and stressful.
Even if a recipient thinks they are in the right, it will usually be easier and cheaper to stop using the sign complained about, maybe try to avoid paying anything, and move on, rather than putting up a big fight.
This is particularly the case because a typical recipient of a cease and desist letter is an unsophisticated small company or a sole trader. Let's call him David.
The trade mark owner might be a multinational conglomerate. Even if not, it will appear Goliath-esque, particularly if the letter is on external lawyers' letterhead. It is not an even playing field.
Times have changed. David can deal with the matter at no cost, by taking it to the Court of Public Opinion – aka social media.
Consumer perception is massively important to the value of a trade mark. Brands aim for their public face to be friendly and helpful. If that's the aim, a copy of an aggressive and unreasonable letter posted in social media is not going to look good, particularly if posted on the brand's own social channels, in full view of the brand's customers.
When the cease and desist request does more bad than good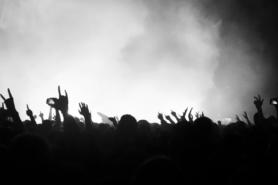 Metallica disowned and reportedly fired their lawyers after a 41-page letter was served on Sandman, a Metallica tribute band. It didn't help that the letter was served as Sandman turned up at a gig, and that fans of the band were (obviously) also fans of Metallica. Even if the letter made demands which were reasonable, that message was lost in the manner of approach.
More recently, Universal Music caused a video to be taken down from Twitter on the grounds of copyright infringement, but later retracted the takedown request.
The video was of Prince fans singing "Purple Rain" in downtown Minneapolis following his death in 2016. The tweet by photojournalist Aaron Lavinsky had attracted almost 14,000 retweets and over 17,000 likes. Presumably by Prince fans.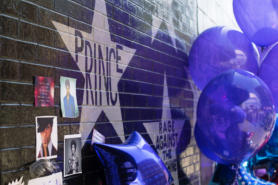 This takedown didn't make sense. Firstly, the posting of the video likely amounted to fair use, such that it did not infringe copyright. Secondly, the financials:
Given the context, the sharing on social media of this particular clip was unlikely to result in fewer paid-for downloads. In fact, seeing the clip was more likely to remind people of Prince's great music, and result in more paid-for streaming and downloads.
Ultimately, action in circumstances such as this risks harming the reputation of the record company and the artist.
Why do anything?
Trade mark owners don't want to get bad publicity. They don't want to have a fight either – that would cost them time and money that they would rather spend on other things.
However, they do need to maintain the exclusivity of their brand, and avoid it being used by different people in different scenarios. This is for a few reasons:
If third parties are allowed to use the same trade mark unchecked, the reputation and attractive force of the trade mark could be tarnished. This is because a trade mark owner has no control over the quality of the goods or services of third parties using the mark, or their reputation. The likes of Rolex don't want to lose their reputation for quality by allowing the mark to be used on shoddy imitations, whether counterfeit watches, a watch mending service, or something utterly different like furniture.


Some brands have a business in licensing their trade marks. If third parties can get away with using a brand for free, why would anyone pay a licence fee?


To qualify for registration as a trade mark, the mark must be distinctive. Some marks are inherently distinctive in relation to the goods and services. Others though, need to prove that they have acquired distinctiveness – i.e. that when a consumer sees the mark, that indicates to them that the product bearing the mark originates from the trade mark owner in question. If the trade mark owner allows the same or a similar mark to use used by third parties, any distinctive quality gets diluted. Customers won't tie the mark to the trade mark owner alone. And they won't be able to show acquired distinctiveness.


If the worst came to the worst, the trade mark could be considered generic, and the owner could lose the right to the trade mark, meaning that anyone could use it.
How to get them to stop without a threatening letter
More often than not, David won't appreciate that he has done anything wrong – he almost certainly didn't engage an IP professional to carry out trade mark clearance searches. And he almost certainly hasn't gone out there with the intention of committing IP infringement.
If he has been consciously reckless, then he will know that sooner or later, he'll be asked to stop – he was just taking a risk in the meantime.
Except in the most serious cases, trade mark owners likely don't need to recover money, and it may not make much difference if David stops in seven days or seven weeks or months.They just want the infringement to stop
With that in mind, merely pointing out the infringement, asking for it to be stopped, explaining why that's necessary, allowing a period of time for existing stock to be sold through, and for a rebrand, should do the trick.
There have been some great examples of cease and desist letters
Jack Daniel's attorney Christy Susman sent this one-pager, to the author of a book who had used aspects of a Jack Daniels label on its cover. The letter said:
"We are certainly flattered by your affection for the brand, but while we can appreciate the pop culture appeal of Jack Daniel's, we also have to be diligent that Jack Daniel's trademarks are used correctly. … if we allow uses like this one, we run the very real risk that our trademark will be weakened. As a fan of the brand, I'm sure this is not something you intended or would want to see happen. …

"In order to resolve this matter, because you are both a Louisville "neighbour" and a fan of the brand, we simply request that you change the cover design when the book is re-printed. If you would be willing to change the design sooner than that (including on the digital version), we would be willing to contribute a reasonable amount towards doing so."
Another letter, sent by Netflix to a pop-up bar themed on the Netflix series Stranger Things, was also short. The letter itself was Stranger Things themed, saying:
"Look, I don't want you to think I'm a total wastoid, and I know how much you guys love the show… But unless I'm living in the Upside Down, I don't think we did a deal with you for this pop-up. …

"We're not going to go full Dr. Benner on you, but we ask that you please (1) not extend the pop-up beyond its 6 week run ending in September, and (2) reach out to us for permission if you plan to do something like this again. …

"We love our fans more than anything, but you should know that the Demogorgon is not always as forgiving. So don't make us call your mom."
Not only have the Jack Daniel's and Netflix letters done their job of curtailing infringement quickly and without a fight. They have got traction in social media for the right reasons, bringing the brands positive publicity, and maybe even some new customers.
Sometimes the big threatening letter is still the best way. But remember, there is another way, and it might just be better.
George Sevier is a Director at Gowling WLG