Enhancing your understanding of the relationships between IP and the $300 billion video games industry has never been more crucial. Join us to gain the insight you need.
The video games industry relies immensely on IP to protect recognisable characters, worlds and ideas.
We investigate the intricate roles that IP plays with the co-head of Harbottle & Lewis LLP's interactive entertainment group, Kostyantyn Lobov.
Kostyantyn will investigate all stages of creating a video game through the lens of IP, from the creation and protection of gameplay mechanics to the challenges that developers face from the metaverse.
You will learn about the recent developments in UK and EU law which make it easier to take action against clones, putting into perspective the challenges posed by a quickly evolving IP landscape in this industry.
Kostyantyn will share a practical view of the steps involved in the development of a video game and what studios and developers do to build and protect their IP, investigating the limitations of copyright and the necessity of other forms of IP.
This webinar supports skill set 1.5 Copyright, database and software rights of the Advanced Competency Framework.
Learning objectives
The key elements of making a video game, and how these components can be protected
How and when gameplay mechanics can be protected
The practical steps taken by studios and publishers
The emerging challenges from metaverse(s) and web3
The role played by UK and EU law.
Meet your speaker
Kostyantyn Lobov: Harbottle & Lewis LLP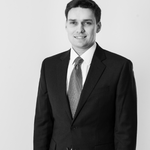 Kostyantyn Lobov advises on all aspects of intellectual property, commercial and regulatory issues at Harbottle & Lewis LLP. He is a litigator by background and can advise at all stages of a dispute – from early stage strategy and negotiations to litigation in the High Court and beyond.
He works extensively with clients in the video game and esports sectors and co-heads the firm's interactive entertainment group.
His wider client base includes brand owners, production companies and various members of the creative industries, tech start-ups, importers and distributors.
Please note:
Payment online via debit or credit card only; proforma invoices are not available.
Closing date: 9am, Thursday 6th October 2022.