Our conference rises to the challenge
Never has a conference theme been more appropriate. We go behind the scenes of an event that met this year's unique circumstances head-on.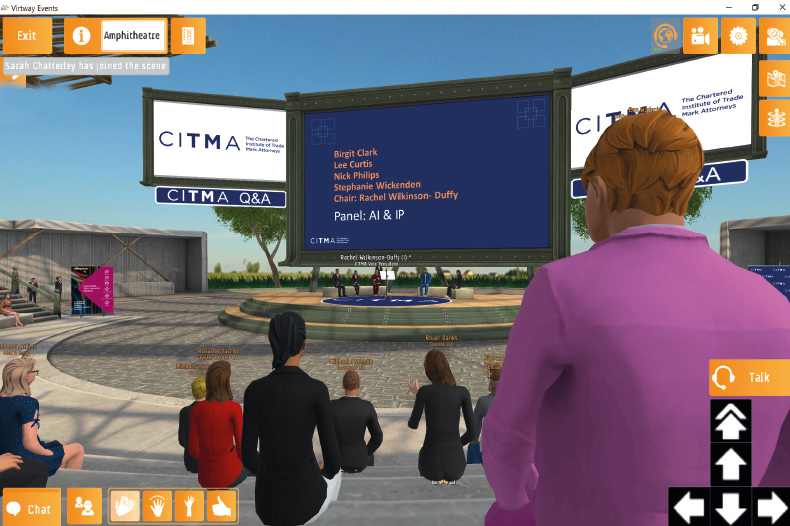 There couldn't have been a better year for our Autumn Conference to focus on challenges.
Of course, our own first challenge was bringing a familiar conference experience to our members at a time when meeting in person was not possible.
Having confirmed that our Autumn Conference would go ahead virtually, we needed a platform that could facilitate conversations, networking, knowledge-sharing and debate in an engaging way that was not just another Zoom meeting. The Virtway platform allowed us to do that, with some exciting features (including bespoke avatar wardrobes) thrown in for good measure.
The next challenge was creating a programme that complemented the platform. It needed to deliver key learning outcomes while allowing time for delegates to use some of the additional functions of the platform, including playing interactive games, engaging with exhibitors and networking with other delegates.
Our events committee added in these factors, then brainstormed topics and speakers. Together, we came up with a high-quality programme. Over two half-days, delegates could sit in the virtual amphitheatre and debate with our speakers, visit the networking room, engage with delegates and interact with exhibitors in the virtual lobby.
The third challenge was how best to tell our members about how the platform would create a memorable virtual conference experience. To do this, we created an in-depth communications plan that included email, social media and website content. Our goal was to be clear and concise with our messaging: to convince delegates to feel the same way we did about the platform.
Delivering the conference itself was the final challenge. From onboarding delegates two weeks in advance to minimise on-the-day technical issues, to ensuring the environment felt like a CITMA event, a lot of effort went into the execution.
On the day, we had technicians on the platform to ensure delegates had the support they needed. We also created a help desk in the lobby and provided virtual assistants to offer the answers to FAQs, so delegates knew exactly where to go for support.
After months of planning, our Autumn Conference came together smoothly. Delegates networked, engaged with speakers and seemed to make the most of our virtual conference on an exciting platform.
Day one in detail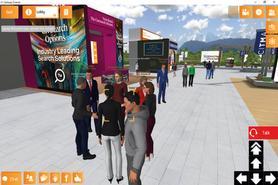 The virtual avatars of more than 200 people from across the intellectual property profession gathered in our bespoke digital world to learn and share knowledge.
A quick Tai Chi session at the start of the day ensured delegates were refreshed and ready to enjoy two days of digital networking, kicked off by UK IPO Chief Executive Tim Moss. Tim took the opportunity to reassure delegates that the UK IPO is working hard to find the best solutions on Brexit and is talking to stakeholders in government.
The UK IPO aims to have the right solution in place by 1st January, he said. "I can assure you that the IPO is treating this as a top priority. I hope it will be possible to make an announcement on address for service soon," he added.
A look at appeals
Barrister Charlotte Blythe from Hogarth Chambers then took to the virtual stage to update us about some key recent UK cases.
Appointed Persons have been busy, she told the delegates. There have already been 46 decisions this year, compared with a total of 40 decisions in the whole of 2019. Unfortunately, the number of cases this year hasn't translated to more success on appeals to the Appointed Person. Of the 46 decisions, just six resulted in a material change.
According to Charlotte, the best way to appeal to the Appointed Person is to focus on the smaller errors rather than the whole case. Charlotte then completed her presentation by discussing appeals to the High Court.
Expert UK IPO insight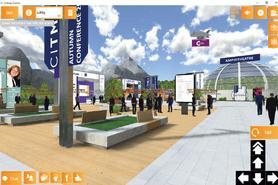 Next, Allan James, Senior Hearing Officer at the UK IPO, shared his expert insight into what tends to go wrong in tribunal actions.
Before he got stuck into his top tips, Allan shared that there are a lot more cases going through the system and that, pre-pandemic, requests for time extensions were down by 90 per cent. He also noted that he has seen an improvement in the quality of pleadings and submissions of evidence.
Allan went on to reveal what tends to go wrong in tribunal actions. He advised sticking to your good points, as these can often get lost or tarnished by any bad points that are brought up.
Delegates then engaged in our Sky v SkyKick debate, where Becky Knott (Barker Brettell) and Ashton Chantrielle (8 New Square) discussed clarity, specification and bad faith.
Becky suggested that the case will not change the way Chartered Trade Mark Attorneys file in practice. She told delegates that she thinks the profession will still end up using broad terms with a mix of specific terms, which would carry the same risk as before – the challenge of non-use or the threat of a term being cut down by consideration of genuine use.
Ashton added that this case could mean that overly broad and long lists of goods or services will now attract a challenge on the ground of bad faith. However, she cautioned delegates that bad faith is a high hurdle to meet because it is hard to prove and a serious allegation.
On the question of whether to choose registration through design or copyright, Jonathan Moss (Hogarth Chambers) dived into the Cofemel v Brompton case to share his insight. He informed delegates that designs can also have copyright protection if the design reflects the personality of the creator. Registering a design can involve clearing even more hurdles than applying for copyright, he explained.
Keynote key points
Delegates then heard from keynote speaker Daniel Alexander QC. He told us that the freedom for the UK to depart from EU trade mark law is mostly theoretical, or at least less extensive then it may at first appear.
Daniel said: "EU law has embedded itself into the fabric of UK trade mark law in a way that is hardly replicated in any other law. It's not going to be straightforward to dis-embed it."
Day two highlights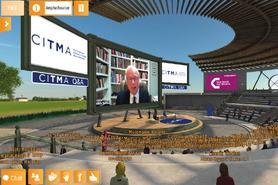 Artificial intelligence, regulation and Brexit were the hot topics on day two of our event. Our AI panel, made up of Lee Curtis (HGF), Dr Birgit Clark (Baker McKenzie), Nick Phillips (Edwin Coe) and Stephanie Wickenden (Serle Court) and chaired by CITMA First Vice-President Rachel Wilkinson-Duffy (Baker McKenzie) considered the future of AI and its impact on the profession.
Delegates heard insights from the panel about the role that AI is already playing in enabling people to order products via home devices such as Amazon's Alexa. Oral use of trade marks is already included in the Trade Marks Act and so it may not need to be updated for these purposes.
There was agreement among the panellists that the focus has been on other IP rights like patents, meaning that trade marks have been overlooked in terms of their applications in the world of AI.
Birgit Clark remarked that "we're not going to be overrun by AI, as there will always need to be a human element".
Following the panel, Michael Tennant (Tennant IP) gave an enthusiastic presentation about significant cases in the EU and reflected on what they mean for our profession. Delegates were informed that Halloumi v BBQloumi resulted in good news for owners of collective marks. Michael also noted that the case highlights the boundary of geographical indications and the "metaphorical sword of trade mark rights".
Emphasis on education
Keynote speaker Lord Chris Smith, Chair of IPReg, updated delegates on the changes the regulator has undergone over the past year and what its objectives are for the future. A new CRM system was installed this year to communicate more effectively with users and customers, he explained. IPReg has also moved to new premises to become more accessible and usable – particularly once we are all able to return to the office.
Lord Smith revealed that IPReg is reviewing the performance of the educational routes into the profession, prompted by complaints from students at university about the quality of educational content. IPReg will be working with education providers over the next few years to improve quality. IPReg will also undertake a thorough review of rules, regulations, procedures and governance. Finally, Lord Smith explained that IPReg will be looking at how it can improve CPD to make it more than "just a box-ticking exercise", with the aim of helping the "profession be professional".
Brexit. Brexit. Brexit.
In a session on making decisions in a post-Brexit world, Richard May (Osborne Clark) revealed what delegates really should be considering. Richard told delegates that although "Madrid" trade marks designating the EU will be created as UK trade marks in their own right, there is a way to return them back to the Madrid system if desired. Article 4bis covers this provision, he said, although he admitted that it is "not currently common practice". He recommended filing a TM28 at the UK IPO to avoid ambiguity, too.
In her keynote address on the day, Minister for IP Amanda Solloway told delegates that she intends to ensure that, post-Brexit, the "IP framework is in the best possible position to support the UK".
She also praised the value of CITMA: "This organisation and its members reach right across the economy", noting that "few other professions have contact with virtually every sector".
Sponosred by: