Spirited dispute
The arguments around use of an angelic mark are summarised by Briffa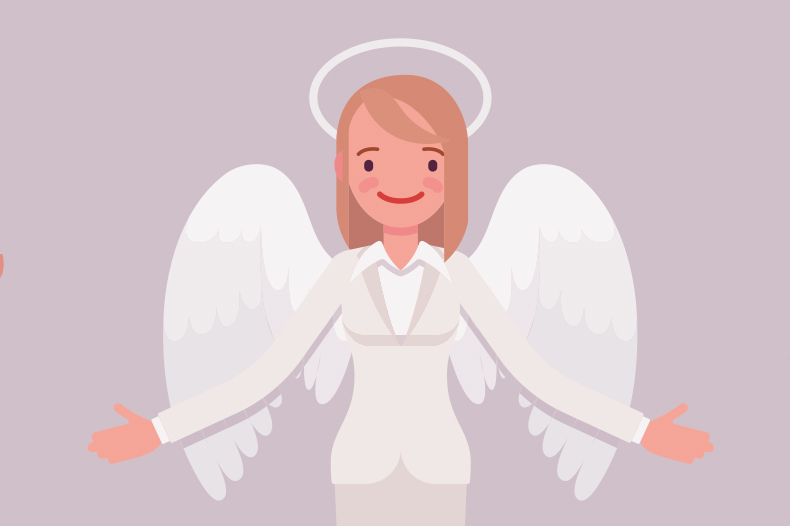 The Defendant here, Alexandra Wenman, was successful in her counterclaim against the Claimant, Claire Stone, for passing off.
This outcome saw Stone's UK trade mark for ARCHANGEL ALCHEMY in class 41 declared invalid pursuant to section 47(2)(b) of the Trade Marks Act 1994 (the Act).
As Her Honour Judge Melissa Clarke's judgment details, this was "a dispute between two spiritual and holistic therapists over use of the trade mark ARCHANGEL ALCHEMY to sell metaphysical/spiritual education and coaching courses which aim to connect participants with archangels".
The parties
Both parties to this dispute operate in the world of spiritual and holistic therapy. They each offered coaching and training courses under the "Archangel Alchemy" name.
What differentiated the parties was that Stone had filed to protect that name as a UK trade mark on 3rd October 2019 (which was entered into the register on 27th December 2019), whereas Wenman, who claimed to have offered spiritual and holistic services under the "Archangel Alchemy" and "The Archangel Alchemist" names since around 2010, had not registered any trade marks for those names.
Stone became aware in February 2020 that Wenman had been offering for sale online courses under the ARCHANGEL ALCHEMY sign.
Stone claimed that Wenman's activities were an infringement of her trade mark pursuant to s10(1) of the Act, or alternatively under s10(2) if the services were not identical.
Wenman's position was to deny trade mark infringement on the grounds that:
The trade mark was invalid under s5(4) of the Act;
Her activities amounted to use in the course of trade in a particular locality of an earlier right under s11(3) of the Act; or
If she did not have goodwill sufficient to invalidate the trade mark, then her use of the signs was not as an indicator of origin and therefore had no effect on the origin function of the trade mark, or that the signs were descriptive and used in accordance with honest commercial practice pursuant to s11(2)(b) of the Act.
His Honour Judge Hacon conducted the case management conference (CMC) on 20th November 2020, in which he ordered a split trial, made directions and characterised the real issue in the case as being "who got there first".
Although Stone had brought the claim, it soon became apparent that Wenman's Archangel Alchemy would take centre stage in the Intellectual Property and Enterprise Court, because if Wenman could establish goodwill and misrepresentation, Stone admitted damage (satisfying the classic trinity of passing off) and invalidity of her trade mark.
The evidence
At the CMC, permission was given to Wenman to rely on the further evidence of four witnesses of fact and on the evidence of an expert in web analytics.
The trial was to be conducted remotely over one and a half days before HHJ Melissa Clarke, sitting as a judge of the High Court on 19th and 20th July 2021.
Stone relied on her own evidence and filed a witness statement.
She gave evidence to explain how she created the idea and concepts behind her Archangel Alchemy course, which was based on her previous angel work, and how on 3rd October 2021 she had applied to register the ARCHANGEL ALCHEMY mark.
Wenman provided evidence in which she discussed her activities in providing spiritual and holistic education, training and therapy services, by reference to the names "The Archangel Alchemist" and "Archangel Alchemy" since 2010.
Wenman's evidence followed from her defence and counterclaim, in which she pleaded various activities to support her claim to goodwill.
Wenman also relied on evidence from three customers and one ex-colleague who was also a customer. Each gave evidence of Wenman offering spiritual and holistic services under the "Archangel Alchemy" and "The Archangel Alchemist" names.
Wenman additionally relied on the evidence of Patrick Findlay, a web analytics expert. At trial, just one of Wenman's witnesses, one Lorraine Flaherty, was cross-examined.
Helpful summary
HHJ Clarke gave a helpful summary of Wenman's evidence in her judgment, which itself is of use in uncovering what activities give rise to goodwill. For the court, Wenman's key activities were:
2010-2013: A regular "Archangel Alchemy" column in Prediction magazine.
2011 onwards: Teaching "Archangel Alchemy" courses.
2012-2014: Meditation CDs and sessions at the Hale Clinic
2013-2014: "The Archangel Alchemist" publicity and various mind/body/soul/spirit exhibitions.
2014: The "Archangel Alchemist" podcast.
2014: The "Archangel Alchemist" book pitch to publishers.
2016 onwards: Offering PDF-based "Archangel Alchemist" mini e-courses on the Defendant's website.
2017-2018: YouTube videos; and
2019: "Archangel Alchemy" online course, first advertised on 24th September 2019.
Central issue
The central issue in this case was whether Wenman's activities were sufficient to generate goodwill under the "Archangel Alchemy" name. Wenman admitted during cross-examination that she was not very good at marketing herself online or updating her website.
Counsel for Stone, Ben Longstaff, submitted that there must be a level below which use of a name must be so de minimis as to be insufficient to justify a claim of passing off.
It was further submitted for Stone that, in particular, Wenman had exaggerated the scope of her Archangel Alchemy work and that there was a disparity between Wenman's professed use of the mark as a brand and an almost total absence of the names on her website.
The problem for Wenman was that "Archangel Alchemy"/"The Archangel Alchemist" was not her "main" brand. What's more, there was little in the way of documentary evidence and she had not registered any of the names as trade marks.
In her judgment, HHJ Clarke found that Wenman's "problems" – for example, whether she could have made better and more extensive use of the "Archangel Alchemy"/"The Archangel Alchemist" names on her website – were not relevant and that the real question was whether she had used the names on a sufficient scale to generate actual goodwill that was more than trivial.
Mr Findlay's expert report gave evidence to the court about Wenman's website. One activity he identified was the sale of four Archangel Alchemy "mini e-courses", which were offered on Wenman's 2016 website.
HHJ Clarke refused to look at this item of evidence in isolation but found that "even four sales is trade which gives rise to goodwill".
Next, HHJ Clarke went on to consider Wenman's oral evidence that between 15% and 25% of her work related to Archangel Alchemy, as well as her Counsel's later submission that it is possible that the appropriate figure may be as low as 5% or 1%.
In HHJ Clarke's judgment, even the smaller amount of use would be more than trivial and would generate sufficient actual goodwill to be capable of damage by reason of a misrepresentation.
Misrepresentation was on the list of issues for trial and was determined in Wenman's favour.
In the Particulars of Claim, Stone pleaded that there would be confusion in the market because the services that both parties provide are identical, being provided to "the exact same market to the exact same customers".
In cross-examination, Stone volunteered that any confusion would be likely to work in both directions. HHJ Clarke found that it would be inevitable that if someone told another person they had been to an excellent Archangel Alchemy course, without being provided with Wenman's name, that person could find Stone's course marketed under the same name and assume it must be the same as, or connected with, Wenman's course. This would amount to a misrepresentation.
Elusive metric
This case provides useful guidance on that ever-elusive question of what amounts to use of a brand name giving rise to goodwill to form a case in passing off.
Here, Wenman had little documentary evidence to support her claim, nor was she particularly good at keeping a record of her activities under the "Archangel Alchemy" and "The Archangel Alchemist" names or maximising her marketing and advertising activities.
What she did have was use of a mark over the course of more than ten years, in all shapes and forms, and more than trivial goodwill.
Goodwill is easy to say, easy to conceptualise, but often tricky to see. While HHJ Clarke's judgment should offer small businesses some security – in the sense that even four sales of an online course can generate goodwill that is more than de minimis – it should also serve as a health warning to small businesses to protect all of their brands, not just the "important" ones.

Briffa acted for the Defendant in these proceedings.
Key points
The Defendant succeeded in a counterclaim for passing off
Even minimal use of a mark can be more than trivial and generate goodwill
Businesses should protect both their "main" and "subsidiary" brands to avoid costly passing off litigation
Read the full issue
Author