A word of encouragement
Carol Nyahasha explains how a language learning project that started in lockdown has led to lasting benefits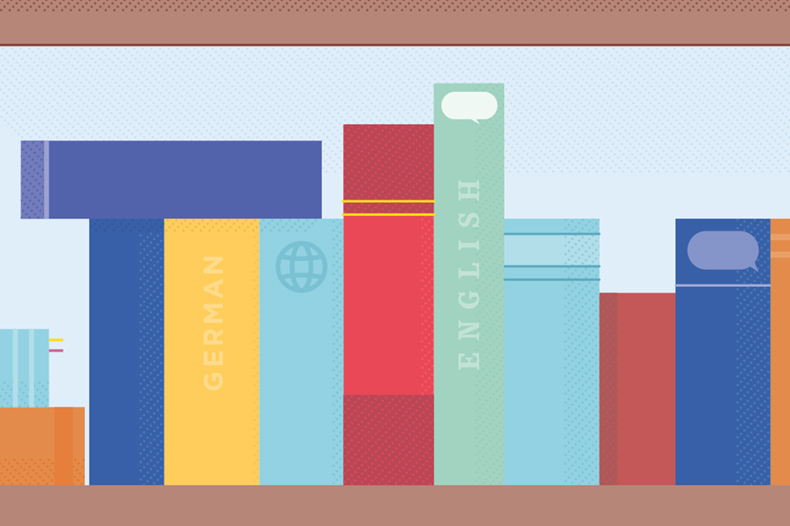 According to the 2011 census, English or Welsh was the main language of 92.3% of the residents of England and Wales, with just 7.7% having a different main language. My childhood was spent in Zimbabwe, and although Shona, a widely spoken Bantu language, was my first language, I learned English at school and my family spoke both languages at home.
During the first COVID-19 lockdown in March 2020, the absence of a commute meant that I had some additional time on my hands. Like many people, I felt the most beneficial use of this would be to do something that was on my wish list but which I had long set aside in favour of more immediate priorities. I've always been excited by languages, so I took the first steps towards learning a new one.
The year before, I had spent a lot of time in France exploring the vineyards of Provence, so French was the obvious choice. The project was initially done simply for my own personal development. I had no thoughts of using my newly acquired skill in the workplace, and I didn't even contemplate any benefits it might have for me – except perhaps the prospect of fluently ordering a bottle of wine and understanding which mouth-watering delicacies were on a restaurant menu.
To set the wheels in motion, I contacted a teacher based in Lyon who had come highly recommended in a Facebook group for aspiring French speakers. During hour-long Zoom sessions with her every week, I was able to practise my French and, by pairing these sessions with use of the Duolingo and Babbel apps, I made considerable progress. After just a few sessions, I began to feel confident about conversing in French and could proficiently book a ticket at the train station, express my views on Brexit and buy groceries at the supermarket.
As (perhaps) fate would have it, I also started work at Baron Warren Redfern, which has some established relationships with French-speaking firms and France-based clients. This meant that my language learning turned out to be beneficial in the workplace, too. It enabled me to introduce myself to my counterparts and clients in their native language, which I found was a real icebreaker and made them feel instantly comfortable and more relaxed. It's fair to say that although I couldn't write complex legal documents in French, I do feel my clients are more comfortable and relaxed when I am communicating with them, whether this is face to face, by phone or email.
With this experience as a starting point, I felt it would be interesting to speak to a few IP professionals and sector recruiters to find out a bit more about how being multilingual can make a difference in the IP workplace.
An anglophile's view
Birgit Clark is the Lead IP Knowledge Lawyer at Baker McKenzie. She has a particularly interesting language story, which I found intriguing and inspiring. She grew up in Germany and only started learning English in secondary school, where she did the equivalent of what in the UK would be a language A Level. Being an Anglophile, Birgit decided to do an LLM at the University of Aberdeen after qualifying as a German attorney-at-law. Her doctoral degree was completed in Germany, but the pull of the UK proved too great and Birgit decided to work in London for "a year or two to see something of the world". As it turned out, she met her future husband and 17 years on is still living in England and is qualified as a Chartered Trade Mark Attorney and solicitor.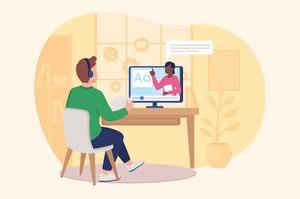 Birgit feels that being bi- or multilingual is a real asset in the legal field: "Having learned English, Latin and French at school has certainly helped me in my career, especially regarding trade mark law and particularly when it comes to spotting different connotations and allusions. I was also able to make submissions at the EUIPO in German and easily refer to case law from the German courts. Being de facto bilingual also helps with reading case law from the CJEU and the General Court, especially when the English version is opaque. Double-checking the German version of a decision has often clarified matters quickly."
Birgit continues to publish academic papers, and being qualified in the UK and Germany has allowed her to write and speak about German case law in English and vice versa, which has opened up a niche for her. However, she cautions that "practising law in a foreign language is much more demanding than just studying for a degree in a foreign language".
Cultural fluency
Cherry Shin is a Chartered Trade Mark Attorney at Appleyard Lees and, like me, is a big advocate of learning another language. She was raised in a Korean household and attended Korean school every weekend, but she never thought her Korean language skills would come in handy for work or life in the UK. However, Cherry started her role at Appleyard Lees as the Korea liaison for patent-focused work, finding her language skills useful because the firm had a focus on that territory. Despite her lack of patent knowledge, she travelled to Korea with the patent team.
This all led to the building of stronger relationships and her firm securing trade mark work with some of its Korea-based patent clients.
While Cherry's experience shows how language skills can lead to opportunities in a specific context, there is no firm evidence to suggest that bilingual candidates are necessarily more attractive to employers in IP. However, with a number of companies now offering free language lessons, there is no denying that employers see the value in having a dynamic, multilingual workforce. Indeed, for any firm or employer that engages with clients or adverse parties that are from different cultures and language groups, having staff who are multilingual should be in some way beneficial, even if these skills aren't formally recognised or sought out.
For his part, Daniel Long, a Director at recruitment agency IP Support, has noticed an increasing number of instructions for bilingual IP staff over the past few years, with particular demand for candidates with German-language skills. Other languages, including Spanish, French, Japanese, Mandarin and Arabic, are also regularly requested.
"While a second language is most commonly listed as a desirable skill, for some vacancies it is a prerequisite," he explains. "This is particularly relevant if the role supports a specific client or if the employee will be the point of contact for an overseas office or external counsel. Some vacancies not only require a second language but also a strong understanding of local business culture." He suggests that "with most IP firms actively growing their European and overseas offices, it is anticipated that language skills will play a key role in future recruitment".
Brexit benefit?
If the consensus is that language skills alone won't get you through the door when applying for a new position, they're certainly a strength worth emphasising, not least because they often demonstrate a commitment to developing new skills and an ability to learn quickly. Kevin Bartle, a Director at Dawn Ellmore Employment, feels that languages continue to be a "nice to have" skill on a CV, even if there is no specific requirement for a second language in the job description.
"It shows a willingness to learn something new, and that you are striving for self-improvement," he says. This is particularly relevant if this study continues after you've completed your formal education.
Kevin continues: "Since the UK left the EU, I have seen an increase in UK-based IP firms opening up a European office or expanding an existing European operation. In these scenarios, language skills in the local language can be seen as a distinct advantage over other applicants, even if they might not be strictly necessary for the job." He goes on to observe: "It's my perception that European languages are the ones that offer the most value in terms of their usefulness in helping to secure a new job."
Common ground
For her part, Cherry is keen to point out that although language skills may not be necessary for securing a job in IP, they can help to promote good client relationships. "My language skills have opened up a whole range of new experiences for me, giving me the opportunity to observe cultural differences – for instance, the way an exchange of business cards is handled in Korea. It means I know what to expect before meeting a new client," she says.
Cherry feels that her language degree in French and Spanish has also come in handy when she attends networking events. "It makes it so much easier to meet new people and build relationships, because it gives you some common ground". Even if you don't know the language very well or know only a few words, she believes that "languages are great for expanding your network and a great way of making new friends. Every friend you make could turn into a potential client."
I absolutely agree with this view, although I would caution that while you are still learning you will need to be prepared to come to terms with your mediocrity. Be ready for puzzled looks and sometimes laughter. While these responses can be disheartening, I have found that it is in these moments that I have learned and advanced my French skills the most.
My own takeaway from my conversations with Birgit, Cherry, Kevin and Daniel is that in a multicultural society, having a second language definitely sets you apart from your monolingual peers and can even open doors to better opportunities. Learning a language also equips you with cultural awareness, giving you an appreciation of history, traditions, arts and religions. You also gain a more global mindset, which is seemingly growing in importance for employers.
Learning a second language also gives you the ability to connect with others more easily and to communicate with a wider range of people. It can also open the doors to travel and studying and working abroad. It enhances your networking skills too, making you more appreciative and flexible when it comes to understanding people's opinions and actions.
So, if I've been successful in making the case for picking up a new language, what do I recommend to help you make the project a success? Perhaps predictably, my first tip is to practise a lot: expose yourself to your chosen language often and in small chunks. I do this by passive learning, exploring selected French websites, news channels and social media platforms. This really helps in terms of learning the nuances and day-to-day usage of the French language. Secondly, be aware that you do have to be in for the long haul to become really fluent. If this is your goal, it's best to start as soon as you can, as it can be a long process.
Having issued that note of caution, I can certainly attest that my exploration of French has bolstered my self-confidence. Learning another language is something I would wholeheartedly recommend. Even if you don't know where it will lead, as Birgit and Cherry have demonstrated, it won't be a waste of your time and it will serve you long after our lockdowns have come to an end.
Carol Nyahasha is a Chartered Trade Mark Attorney at Baron Warren Redfern
Read the magazine
Author
Senior Associate, Elkington & Fife LLP