Insider: May 2021
Our latest news and updates of interest.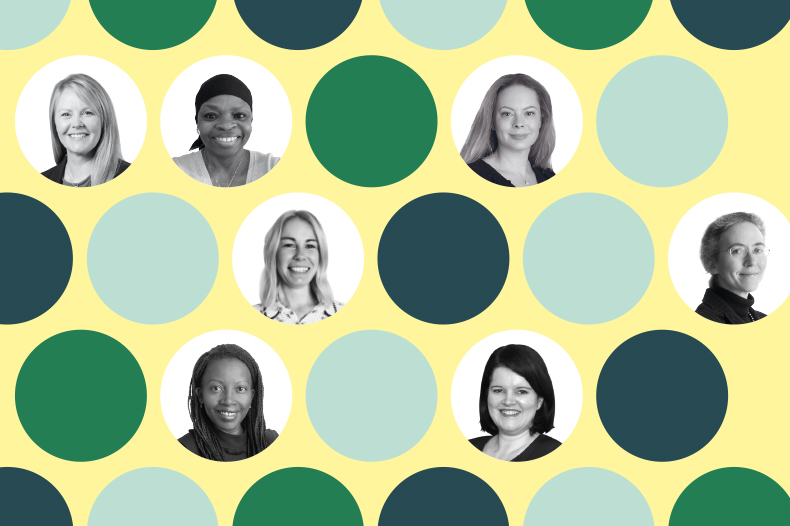 President's welcome: It's a good time to review our achievements
It has been a busy few months for the profession as we adapt to the shifting landscape since Brexit.
Our avatar-based virtual Spring Conference provided plenty of food for thought about what happens next. I really enjoyed and took a lot from what our speakers, panellists and attendees shared. I am looking forward to the day when we can come together in person, but until then it has been great to be able to use technology in this way to bring us together to learn and network.
Our keen focus on diversity and inclusion continues, and I am looking forward to more discussions and insight at our upcoming webinar celebrating Pride. IP Inclusive has been a cornerstone of the work to make our profession more diverse and inclusive. We and the other founding organisations of IP Inclusive have now jointly agreed a new direction for the organisation, to help it become more independent and less reliant on us. We will of course always support IP Inclusive, but allowing more members of the profession to take responsibility for its day-to-day management is the right thing to do, as it allows ideas to come from all areas.
I personally have been involved with IP Inclusive for a number of years. It's exciting to see it make positive and lasting changes, and I look forward to supporting its next steps.
We might be a fair way into 2021 now, but it's a good time to look back at what we achieved in 2020. We have recently published our annual report, and I'm proud of the achievements of the profession and the role CITMA has played in those. You can read the report at citma.org.uk/2020report
CITMA Council members elected
Seven members of our governing Council were elected at our AGM on 24th March 2021.
Sharon Mackison and Carol Nyahasha will be joining our Council for the first time. The other five who were elected are currently serving on our Council and were seeking re-election. Those elected will join the 13 existing Council members to make up a 20-person Council.
CITMA Council is our governing body and meets six times a year to review and set our strategic direction.
Our congratulations to:
Triona Desmond
Pinsent Masons LLP
Leanne Hall
Serjeants LLP
Jade MacIntyre
Allen & Overy LLP
Sharon Mackison
Lawrie IP
Carol Nyahasha
Baron Warren Redfern
Catherine Wolfe
Boult Wade Tennant LLP
Kathy Wright
Astellas Pharma Europe
Fast facts about our Council:
20 members, each elected for a two-year term
Formally elects new CITMA members
Elects our President, Vice-President & Second Vice-President/Treasurer
Receives and reviews committee reports
Is responsible for keeping true accounts
Sets our strategic direction
Meeting minutes are available at citma.org.uk in the About us/Governance tab
Mental health: Creating a healthy culture
Mental health charity Jonathan's Voice has published a new guide that will help senior IP leaders create a culture that supports good mental health and wellbeing. Find out more at citma.org.uk/jv2021
Bulk change of address
The UK IPO has announced that it is extending its bulk change of address service until 30th September 2021. This allows for changes to large numbers of addresses brought over from their parent EU rights at the end of the Brexit transition period. Find out more at citma.org.uk/bulk2021
Online quiz winners
"The Injectables", a team made up of players predominantly from UDL, came out on top in our first online quiz, with an impressive score of 53 out of a possible 54. Collyer Bristow finished second, and Stobbs IP shared third place with Gowling WLG. Find out more at citma.org.uk/quiz2021
UK rides high in global IP index
The UK still has the world's best framework for the protection of trade marks, according to the 2021 Global Intellectual Property Index. Head to citma.org.uk/gipi2021 to find out more
Read the magazine