Events calendar: September 2020
Our upcoming events for members, plus other IP events of interest
We have partnered with Nottingham Law School to present an interactive Live Mock CMC & Hearing later this month. Find out more at citma.org.uk/events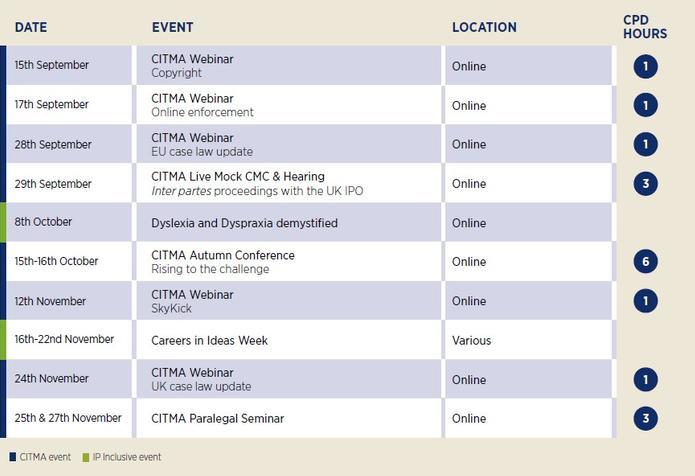 Your input is welcome
We have an excellent team of volunteers who organise our programme of events. However, we are always eager to hear from people who want to speak at a CITMA event, particularly overseas members, or to host one. We would also like your suggestions for event topics. Please contact us at [email protected] with your ideas.
More from September's magazine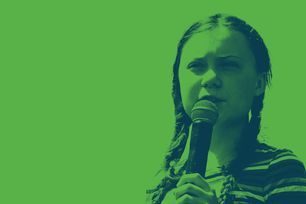 Allister McManus issues an IP wake-up call to some well-known environmental activist groups.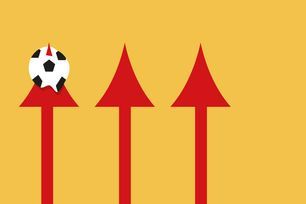 It will be interesting to see how an unusual argument plays out, says Charlotte Wilding. [2020] EWHC 1439 (Ch), Manchester United Football Club Ltd v Sega Publishing Europe Ltd & Another, High Court, 4th June 2020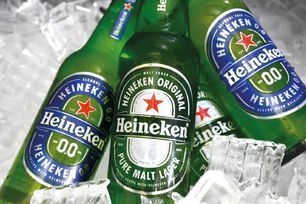 The trend for sin-free beverages is raising interesting questions for brand owners, Vanessa Harrow explains.