Lifting the lid on imposter syndrome
Many of us will have moments of feeling uncomfortable in our workplaces but when this feeling pervades every thought it can develop into something more severe.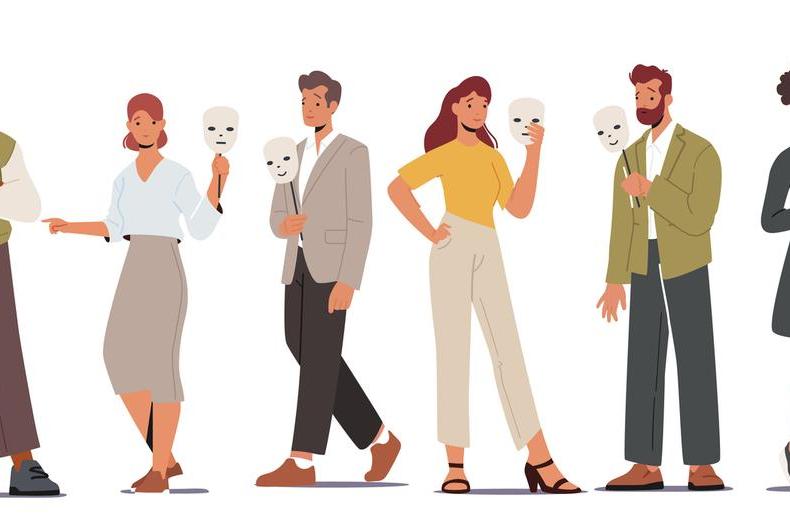 Many of us will have moments of feeling uncomfortable in our workplaces but when this feeling pervades every thought it can develop into something more severe.
Most people have times when they feel uncomfortably out of their depth and overwhelmed in their careers. But when this feeling pervades every thought, despite continued evidence of competence, it can develop into severe anxiety and depression.
In some cases, it can lead to a mental health crisis and suicidal thoughts.
More than three hundred delegates attended a recent LawCare webinar exploring imposter syndrome and how sufferers can address it.
LawCare champion Lloyd Rees chaired a panel discussion with IT and outsourcing Legal counsel James McFarlane, barrister Malvika Jaganmohan, and former solicitor - now trainee psychotherapist - Katie McKenna.
All have experienced imposter syndrome and shared how they have overcome it and the changes they'd like to see in the legal profession to better support mental health.
What is imposter syndrome?
The term imposter syndrome was first used in the 1970s. Katie McKenna explained that sufferers experience a range of feelings and beliefs including:
A deep sense of unworthiness despite empirical evidence of competence
Persistent feelings that they are a fraud.
Constant fear of being "found out"
A false belief that, if they were truly competent, they would feel confident all the time
Traits that someone experiencing imposter syndrome might demonstrate include:
Holding themselves to unrealistically high standards/perfectionism
Hiding failures of perceived deficits in performance
Dwelling heavily on negative feedback and ignoring or discounting positive feedback
There is also evidence that known risk factors might make someone more likely to experience imposter syndrome, among which are:
Being a high achiever in e.g. academic environments
Working in a toxic or hostile environment
Being exposed to discrimination or bias as part of an underrepresented group
Being the first in a family to enter the law profession
The webinar panellists recognised many of these traits, factors, and experiences in their own lives. They also noted a tendency to define their self-worth in terms of externally validated achievements rather than on the basis of their innate personal qualities.
How common is imposter syndrome in the legal profession?
Fifty-three percent of the webinar's attendees were currently experiencing imposter syndrome and a further 35% had experienced it in the past 12 months.
This indicates the high frequency of imposter syndrome among legal professionals. However, like many mental health issues, it is rarely talked about.
James McFarlane noted that when he wrote a blog about feeling like an imposter during his traineeship, it unlocked an astonishing wave of recognition and response among colleagues and peers in the industry that he had never previously suspected.
There is no question that systemic features of the legal profession create an unhealthy environment for anyone who might be vulnerable to imposter syndrome.
For example, lawyers are taught to consider all possible outcomes – even the worst – in order to anticipate them and protect their clients.
However, while this is valuable as a professional exercise, it can lead to "catastrophising" – imagining the worst-case scenario and dwelling on it – in other areas of life. This can become a debilitating source of anxiety.
Lawyers are also expected to project confidence at all times, which can be intimidating for new trainees, who can feel that they are not 'allowed' to be uncertain or ask questions when they don't immediately understand what they are being asked to do.
Malvika Jaganmohan called out the "fetishisation of overworking" as another prevalent feature of the legal industry causing imposter syndrome sufferers constantly to question whether they are working hard enough.
When compounded with comparison culture fuelled by social media, the effect on mental health can be severe.
What needs to change? Normalising failure and creating safe psychological spaces
One of the biggest changes that individuals, managers, and the industry as a whole can make is to normalise failure and encourage open discussion about it. Katie urged: "We have to take away the power that failure holds over us to invoke fear and shame."
James introduced the concept of "failure camps". These are meetings that are specifically convened to discuss failures – large and small – in a safe psychological space where participants can be confident coaching each other in a positive way.
The benefits extend deep into the culture of the business, explained James: "The freedom to speak openly about failure builds up trust and, when inevitably the time comes when we do fail, we trust each other to be open about it and come to a resolution." Crucially, he said: "It makes you a better lawyer at the end of the day.
As the saying goes 'either you win or you learn' and when you get something wrong that is the exact moment you learn to become better."
Malvika proposed that the legal industry – in particular family law - should explore the concept of supervision, which is commonly used in areas such as psychology to allow professionals to work confidentially with another professional who acts as a sounding board. She noted that barristers often experience isolation and get little feedback on their performance, which can add to anxiety and fears of inadequacy.
The panel also called out the need for managers to educate themselves on imposter syndrome and understand the impact it can have on outwardly capable and high-achieving employees.
Self-help advice for managing imposter syndrome
The panel offered advice on the ways they have tackled their own episodes of imposter syndrome. The common theme was the need to talk about the issue and reframe how you think about self-worth, achievement, and failure.
Other advice included:
Try to base your self-esteem on who you are and not what you do: focus on your internal qualities and how you make others feel, rather than external achievements.
Exercise self-compassion: shift your focus from doing things perfectly to doing the best you can every day.
Explore cognitive behavioural therapy or journalling: recognise the thought patterns that reinforce your imposter syndrome and seek to counter them.
Look outwards: be alert to signs of imposter syndrome in others – helping others can help you address your own feelings.
Try to avoid comparison culture: especially when relating to work and professional life, recognise that social media is not realistic. Decide what is important to you – such as your mental health – and be unapologetic about prioritising it.
Build a support network: find others to whom you can talk about the challenges you're experiencing, who can share their own stories and provide perspective when your confidence dips.
Imposter syndrome is a daily challenge for many in the legal industry. LawCare's webinar is an important step in highlighting its existence and the ways individuals and teams can work to overcome it.
Watch the LawCare webinar