Digital transformation at WIPO: tips for managing Madrid system processes online
The World International Property Organisation (WIPO) is in the process of digitising its services, and understanding these changes is a crucial skill for trade mark paralegals.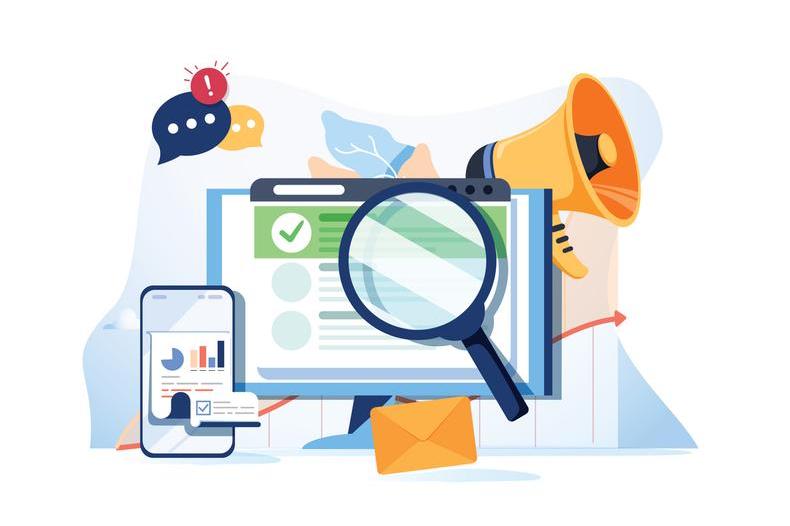 WIPO aims to make managing international trade marks more accessible and user-friendly for paralegals and trade mark attorneys.
Digitisation is proceeding fast, with more than 86% of trade mark applications received electronically in 2021 – as a result, the office is now seeing increased efficiency and fewer mistakes.
Following this success, WIPO is working to digitise all subsequent processes associated with trade mark management. As of February 2023, 96% of Madrid system-related transactions can be completed online.
WIPO representatives Benoit Apercé, Catherine Dupenloup, and Juan Rodriguez Guerra recently conducted a CITMA paralegal webinar covering progress on delivering new digital services, their benefits, and tips or avoiding common pitfalls when filing and managing international applications.
User adoption of new management processes has been rapid and there has been a significant reduction in irregularities.
For example, when applying for a change in holders' details, errors have reduced to just 4% in online applications, compared with 24% in PDF applications and 26% on paper.
The effect is a reduction in pendency days – from 48 days to 16 days for changes in ownership, for example.
eMadrid's international trade mark management services
The new online services replace those previously provided via PDF or paper forms. They include:
Prepare and submit a new application
Monitor an application in progress
Expand protection of your registration
Limit goods and services
Renounce protection in contracting parties
Cancel an existing international registration
Manage your representative
Renew a trade mark
Correct a record
Change holder details
Change of ownership
The last two services include a signature module to secure authorisation for these changes.
During the webinar, Cathy walked through the process for change of ownership, including the online fee payment that must be made through a WIPO account.
The system still has options to upload PDF forms for any users that cannot use the full digital service for any reason.
eMadrid also has a range of supporting tools. These include the ability to research the laws and practices of different Madrid System members; a fee calculator; a tool to select appropriate goods and services descriptions for classification purposes; a simulation tool for international applications, and a tool for discovering the pendency rates of different processes.
Tips for filing international applications
Juan Rodrigues Guerra covered some of the common mistakes and misunderstandings seen in international applications.
The most important takeaway is that email addresses provided for all parties must be up to date and accurate.
Key processes, such as changes in ownership and cancellation applications, rely on sending alerts and notifications to the right people on a timely basis, meaning out of date or mistyped emails can significantly delay proceedings.
Further guidance
Address for correspondence: this is an alternative address from that of the applicant that you would like to receive official communications about the mark. It is useful for large corporations that might have an alternative preferred address for correspondence.
Contact email addresses should be different for the representative and the applicant: WIPO has noted that some email servers seem to be the same for both applicant and representative. Ideally, they would like to see separate server addresses to ensure communications are going to the stakeholders they should be reaching.
Indicating the legal nature of applicants: applicants should select one option to indicate whether the applicant is a natural person or a legal entity. Often both are ticked, and they should not be.
It is mandatory to provide an email address for the representative. Failure to provide it will result in a delay until this is rectified.
New formats are now available for providing mark details: applications can now include MP3 and MP4 files, meaning that sound and motion marks are easier to apply for.
Accuracy of goods and services classifications: This is where WIPO sees the most irregularities when descriptions in classes are not acceptable or are incorrect for the class applied for.
Juan suggests that applicants use the Madrid Goods and Services database to check the terms they plan to include are acceptable.
The tool allows you to copy/paste a list of terms and will rate them as green (acceptable), orange (may be acceptable but is not found in the database for that classification), and red (not acceptable).
Juan also urged better hygiene when listing goods and services.
Applicants should avoid duplications and ensure that terms are properly separated with semi-colons.
They should ensure that erroneous terms don't appear in classifications and that there are no vague descriptions, which will result in delays while the application is tidied up.
Tips on renewals
Juan also noted that some users are struggling with renewals. He highlighted that changes cannot be made at the point of renewal; they must be made in advance.
Therefore, if you wish to add or remove classes from a registration, for example, you must do so well in advance of the renewal or it will be made without them.
Call for participation in eMadrid portal trials
WIPO is developing a comprehensive eMadrid portal that will allow users to perform all transactions and collaborate with partners to manage IP. The WIPO team encourages all UK paralegals to sign up to the Madrid System User Group to get early access to the platform and contribute to its development.
Watch the full webinar on demand.