Managing your IP portfolio workflow
Tips and tricks for managing your IP portfolio and workload effectively is a key skill for any IP professional, and we've got the tips and tricks to help you make it happen.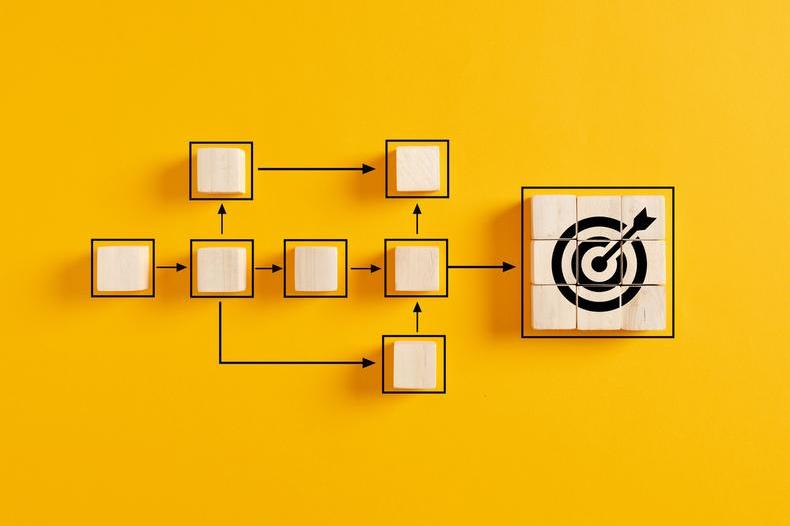 The role of a paralegal is constantly developing. There are various models of how practices are set up: some have dedicated renewals departments, recordals, etc. But the foundation of each type remains the same.
IP departments are becoming busier and busier – everyone is spinning more plates, but with no more hours in the day.
But working out how to arrange your workflow and using the resources at your disposal can bring the ultimate efficiency to your usual 9-5.
Delegation
It's easy to say "it'll be quicker if I do it myself". Sometimes this is true… but where appropriate, delegate where possible:
Juniors: can you pass the work to someone else in the team and supervise? We've all had to start somewhere, and sometimes those juniors may go on to be supervisors or attorneys, so you're helping a future paralegal have a supervisor that understands the level of work involved. It'll also take you less time and effort to review their work, rather than spread yourself too thin and make a mistake which then has to be fixed (if it can be fixed).
Seniors: team structures are in place to allow a team to work as efficiently as possible, so don't be afraid to ask your supervisor what the priority is in your workload. Many practices are now "middle heavy", with many attorneys feeding work into a smaller number of paralegals. They don't often have oversight of what is going on elsewhere in the practice.
Technology: see technology as an additional team member and delegate to it where you can.
Technology
Shared resources: the "if you were hit by a bus tomorrow" idea. Having no one keeper of the data and ensuring that anyone can at least view the data can help a practice or department keep running smoothly, without the risk of missing a deadline. This could be as specialised as an IP Portfolio Management System or as simple as a spreadsheet on a shared workspace.
Backups: see technology as an additional team member – what if they are "hit by a bus"? Your service provider or IT team may already maintain backups of the files you work on but where this isn't done already for you, consider how you can have a relatively recent copy of important files (like your deadline tracker!) in your emails, perhaps. You risk losing potentially weeks' worth of work if your file corrupts and is irretrievable.
Automation: in a world of self-driving cars, automation need not be so extreme. Often IP Portfolio Management Systems come with degrees of automation, as much as updating your records for you, to as simple as adding reminders automatically and sending out deadline reports by email to the team. Review your recurring and common tasks to see if they can be automated.
Consistency
Where multiple people are updating the same records with similar information, consistency is key.
Without it, the integrity of the data is compromised and reports from it can become unreliable.
Naming conventions: ensure things are given the same name or title. Even the IPOs struggle with this - EU and UK have examination reports, WIPO has irregularity notices and provisional refusals, and the US has office actions. Another example is referring to something as a logo or a device. You don't want to have to remember to search for all the different variants whilst running a report. IP Portfolio Management Systems can help with this to a degree.
Data entry: where the data goes and the way it is entered is also important. If you don't already have a dedicated field for, say, priority information, ensure that everyone in the team is adding this in the same way.
Standard procedures: creating a manual to document a "standard" way of doing things is a great way to ensure consistency across the entire lifecycle of each type of IP or matter. It can also help train new members of the team, easing existing team members' workloads as they settle in.
Template letters: instead of rewriting from scratch every time, agree standard letters to ensure instructing application, reporting filings, cease and desists, etc, include all the information required and pertinent details.
Forward Planning
Being able to think ahead and anticipate your workflow has the biggest impact on your day-to-day efficiency.
Reminders: mitigate the risk of unexpected deadlines by adding reminders to deadlines and to pending matters. This can also be for checking for filing receipts, checking status of an application, etc, and allowing enough time to collect evidence of use for renewal or maintenance deadlines.
Cost Estimates and Country Requirements: whether you're in-house or private practice, having an idea of the costs and requirements involved in relevant jurisdictions ahead of a deadline is really helpful. Sharing in some sort of library, as and when encountered or as part of planning, helps the workflow in terms of ensuring that you allow enough time for countries that require hard copies, legalisation, notarisation, etc.
Self-awareness
In the post-lockdown world, we've now likely all had the experience of working from home v working in the office.
Becoming aware of what works best for you is one of the few things you can't delegate.
Speak to your HR team or supervisors to ensure that you have all you need to work at your best.
Work method: there are many theories and types of productive working. Deep Work, Eating the Frog, Pomodoro. There are books and podcasts that take a deep dive into all the options. Work out your best way.
Work environment: aside from having a comfortable chair, do you have enough screens? Paralegals benefit from multiple screens for efficient review of documents and files. There's also considering whether you work better in the office or at home. If you need quiet to concentrate, but you need to be in the office, can you get some noise cancelling headphones, or arrange your workload so tasks that need deep concentration can be completed from home?
Knowledge: you don't know what you don't know. So, take some time to review all the tools you use (like your IP Portfolio Management System), to ensure you have all the training you need to get the most out of it.
Most service providers will hold training sessions and have online resources. Academically, is there a course that may be helpful? CITMA, for example, has webinars, conferences and courses that can help build your knowledge. Also consider training to become a CITMA Paralegal, if you aren't one already.
Conclusion
The overall aim of rules and workflows is efficiency. It may not feel very efficient to be spending time on something that isn't billable, or doesn't save money right away, but in time, it will pay off.
Whether that is an increase in the billing reports, or whether it is just you can finish at 5.30 on a Friday and not worry about work again until Monday at 9am.
Don't be afraid to delegate, to humans or to technology where you can, especially to the kettle to be able to make that cup of tea you'll then have time to have.