Mental health awareness: the paralegal perspective
Being a paralegal can be high-pressure and high-stakes – managing that pressure is key for a healthy approach to the role.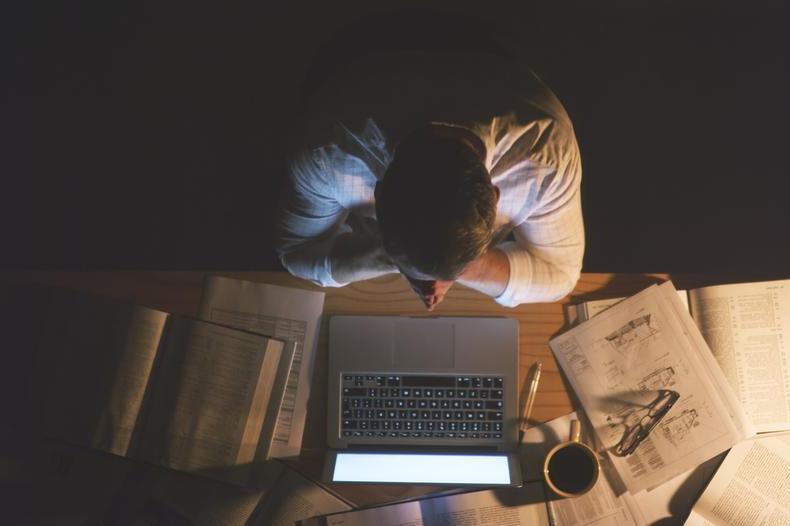 While a degree of pressure can stimulate us to thrive, when 'thriving' tips over into 'surviving', our mental health can suffer.
At the CITMA paralegal conference, Katie Behrens of Jonathan's Voice talked about the importance of looking after mental health in the workplace and the need to break down the stigma that prevents people from opening up about their mental wellbeing. She also shared valuable mental health advice for paralegals.
Why does mental health at work matter?
For a long time, firms failed to see the positive link between supporting mental health and business performance. However, research clearly shows that mentally healthy workplaces have more committed and engaged workers, leading to better productivity and profitability alongside savings from reduced absenteeism. They are better at attracting and retaining staff but, most importantly, supporting mental health is simply the right thing to do.
Fulfilling and stimulating work is good for our mental health. We do better when we can be our authentic selves at work and feel supported by our peers and managers. However, companies still find it hard to implement effective mental health support systems, as the 2022 IP Inclusive and Jonathan's Voice survey revealed.
How is stress affecting the paralegal community?
Among the 181 IP Paralegals and Business support professionals who responded to the survey, 50% felt stress and/or anxiety had adversely affected their work. Their employer was aware of this in only half of the cases.
The study found that 35% of IP paralegals and business support professionals are hybrid working, which can add to pressure.
Of the respondents, more than eighty percent have not taken time off to support their mental health.
The causes identified by the survey cohort include frequent deadlines, insufficient control over workload, insufficient support, long hours, and ineffective management or senior colleagues' poor behaviour.
It is also important to remember that we don't work in a vacuum, and that home life circumstances, external stressors such as the cost of living crisis, and impacts arising from race, gender, disability, and sexuality can all contribute to an individual suffering unhelpful levels of stress that affect both work and home life.
Reflecting on the impact of stress and how we manage it
Identifying the causes of stress is important, but it is how we manage it – and whether we are supported or not - that can determine whether we thrive or struggle.
Sustained work-related stress can manifest itself in several ways. Katie noted imposter syndrome, fear of making mistakes, pressure to conform – which can be particularly uncomfortable for individuals who feel they have to hide parts of their personality – loneliness, and fear of job loss.
Physical impacts are common. Headaches or migraines, digestive troubles, and fatigue were all reported by the participants in the survey, with 58% saying they have difficulty sleeping. This understandably impacts their work; half find it hard to concentrate, four in 10 say they have considered leaving their role, two in ten have considered leaving the profession, and more than a quarter have made mistakes. For 6% their level of stress has prompted suicidal thoughts.
What needs to change?
Good mental health in the workplace comes down to culture, and everyone has a part to play. Employers, managers, and individuals must collaborate to create a culture where talking about mental health is normal and encouraged.
Jonathan's Voice has built on the feedback received from the paralegal survey to create an accessible online mental wellbeing guide for paralegals offering practical, actionable advice specific to the paralegal role.
The guide is jointly produced with Marks & Clerk, Keltie, Withers & Rogers and Heseltine, Lake, Kempner, together with Penny Aspinall from Jonathan's Voice.
It includes a section on understanding what motivates you in your role, and emphasising that this will be different for everyone, depending on their personal circumstances and position in the business.
By developing understanding in this area, there can be greater empathy within teams. The guide also covers areas such as "how to say no well", how to set boundaries, and how to have difficult conversations, as well as tips on developing communication skills for managers.
Workplace wellbeing tips for paralegals
Katie concluded by sharing some key tips for managing mental health in the workplace:
Put firm boundaries in place: The blurring of work-life boundaries prompted by the pandemic has made it harder to say no to requests, but putting boundaries in place is healthy and helps avoid burnout. Try to set and communicate clear boundaries between work and home.
Plan regular breaks: Put them in your calendar to remind you to step back and breathe. Adopt the fifty minutes meeting model to avoid running meetings back to back and allow time for breaks between them.
Use technology to set and communicate boundaries: Add availability and typical working hours to your email signature; avoid having work emails on personal devices; if possible, use the pause feature on emails and/or turn off notifications.
Don't feel guilty about taking time off when you need it. It's the responsible thing to do
Katie's final takeaway was encouragement to talk more about mental health, to help colleagues know that it is OK to discuss mental health if they feel comfortable doing so.
Access the Mental Wellbeing Guide for Paralegals here.