Using soft skills to build your career as a CITMA Paralegal
How can you make soft skills work hard for you as a trade mark paralegal? We share tips on everything from communication and managing relationships with senior colleagues to networking and career progression.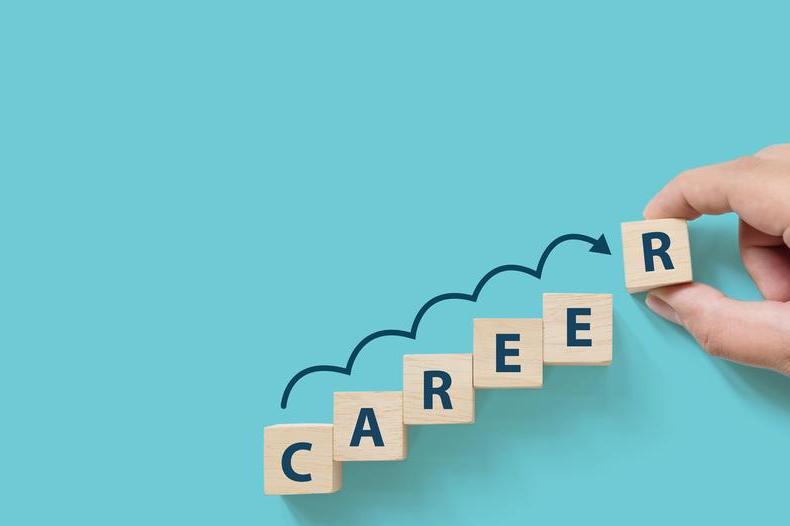 Hard work and expertise are just two of the ingredients for a successful career in trade marks. If you really want to progress, you must also invest in your soft skills to ensure your potential is recognised and create your own opportunities.
That was the message from the speakers in our recent CITMA Paralegal webinar, which focused on how to get soft skills working hard for you.
The packed session was full of useful insights, starting with Mary Bonsor CEO and Co-Founder of Flex Legal's assertion that it is important to sell yourself in every situation: in your current role; when interviewing for a new position; or in everyday social interactions.
This does not come naturally to everyone, but as Emma Day, former paralegal and now trainee trade mark attorney at Stobbs IP, put it: "You have to be your own cheerleader – it can be intimidating but no one else is going to do it for you. You have to have a bit of courage."
Communication tactics
The way we communicate with peers and senior colleagues says a lot about us and helps others see our valuable traits. Mary recommends:
Make conversations about the person you're talking to. Ask questions about their work and what they enjoy, and where they might need help. This puts you in a better position to understand their needs and how you might assist.
Learn to tell stories and give examples. Stories stand out more than facts and figures and make you more memorable.
Be honest and human. Don't try to be all things to all people and don't be afraid to show vulnerability. If you make a mistake, own it quickly. It is easier to fix and you'll learn more and earn more respect in the long run.
Be positive. In a world where social media can be a negative influence, being positive and enthusiastic when you communicate makes you stand out.
Office tips to show and build soft skills
Emma started her career as a legal secretary before becoming a paralegal. She is now training to be a Chartered Trade Mark Attorney. She rates being organised and willing to think critically about making improvements as key soft skills to nurture.
Be organised and set expectations with senior colleagues. Agree deadlines even for internal tasks to ensure everyone knows what is expected and when. Keeping colleagues updated on progress is also a valuable tactic so they can have confidence that you will deliver on time.
Go the extra mile to improve processes. Look for gaps in procedures where improvements could be made – just because it has always been done that way doesn't mean it couldn't be done better. Talk to the process owner and make your suggestions – it shows that you are always thinking about how to improve working life not just for yourself but for the firm and your colleagues.
Networking and career progression
The idea of "networking" can cause a sinking feeling for anyone who has ever felt awkward at a conference, but there are lots of ways to make it easier, especially in the virtual era. Building your personal brand and making connections can spark great career opportunities, and both Emma and Mary had advice:
Find someone who is on their own and start a conversation. At in-person events most people are happy to talk to others about their views on the event, but it is less daunting to approach someone who is not already in a group.
Make digital connections after events. If you've attended an event in-person or online and found it useful, reach out to the speaker and tell them what you valued. This can start useful conversations and raises you profile with industry influencers.
Attend events and training in the area you want to move into. Show where you want to go by requesting to attend sessions in that field – even if you aren't quite ready or qualified yet. It will help you to work out the best next steps to take on your career path.
Become an 'influencer' in the area you want to enter. Read articles to build up your knowledge base so you have a range of topics you can talk on. Write articles for LinkedIn on things you are passionate about, so others can see your interests.
Soft skills are an important part of the career-building toolkit. They may be less easy to 'prove' than professional qualifications or years of experience, but they can be nurtured every day and used to help you, and the firm you work for, get ahead.
Get more valuable insights from Emma, Mary and webinar Chair Ian Collier of Stobbs IP by watching the soft skills webinar on demand.
Mary Bonsor is CEO and Co-Founder of Flex Legal, the online platform that connects law firms with interim lawyers and paralegals, and Emma Day is a former paralegal and now trainee trade mark attorney at Stobbs IP.
Watch the webinar (members only):
Our panel of speakers set out some top tips to improve your organisation and people skills and help you fulfill your career ambitions as a CITMA Paralegal.