CITMA Paralegal course success
Congratulations to the 110 candidates who successfully passed the 2020/2021 CITMA Paralegal Course exam.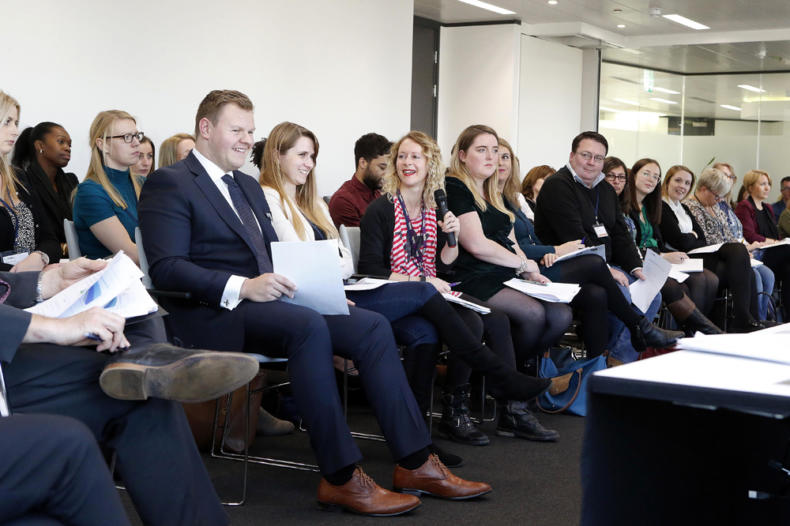 The official qualification for trade mark paralegals, formalities staff and administrators, the CITMA Paralegal Course helps candidates to develop and test their knowledge and skills across a range of vital competencies.
It provides an extensive dive into trade mark registrations, searches, renewals and maintenance, changes of ownership, oppositions and cancellations.
It also touches on registered designs and domain names, equipping candidates with a full understanding of professional practice.
The top mark was achieved by Szu-Yu Tao and Gyongyver Filser, who scored both 94 out of 100. Congratulations to Gyongyver and Szu-Yu.
Everyone who passed the course is now eligible to become a CITMA Paralegal member.
CITMA Paralegal members demonstrate a commitment to their continuing professional development (CPD), collectively helping us to improve standards within the field.
The deadline for booking for the 2021/2022 course is Friday 17th September. Click here to book your place.
The pass list:
Alastair Wither
Alexis Holland
Alexander Thompson
Amani Islam
Amy Fenton
Amy Goodwin
Anica Cruz
Ann Ogunyemi
Anna Anderson
Avalon Colleen Koster
Becky Swindell
Beth Kent
Bethany Ellis
Caitlan Mulvanerty
Cheryl Anderson
Chloe Day
Claire Modlock
Claire Middleton
Dawn Potts
Dechen Menon
Della Short
Eleanor Pilott
Eleanor Whitton
Emily Cox
Ernest Cooper
Fiona Jones
Gvantsa Okrostsvaridze
Gyongyver Filser
Hannah Bentley
Hannah Rhodes
Harry Cutmore
Hasina Begum
Hatem Mohamed
Hatice Ahu Guneyli
Helen Gooidge
Holly Gillan
Jade Addy Sutton
Jennifer Painter
Jennifer Thomas
Jenny Mayne
Jessica Copestake
Jessica Stalabrass
Jin Li
Jordana Jukes
Josh Frame
Julie Knowles
Juliet Boyd
Ka Yan Cheung
Kate Mears
Kate Orme
Katherina Giermindl
Kathy Oi Nee Chan
Keira Denton
Kiera Cloete
Kirsty Eves
Lai Ngar Leia Wan
Lauren Roxanne Oikonomou
Laurissa Abdull
Leigh Hughes
Lindsey Annable
Louise Bush
Lucy Hopper
Magdalena Hesse
Maira Sultmane
Man Wai Wong
Mar Perera Deniz
Matthew Quigley
Maxine Dwyer
Megan Garraghan
Megan Taylor
Melmia Inniss
Mia Scherrer
Michael Fish
Michaela Broda
Michelle Yeomans
Mika Brooks
Miriam Vancraeyenest
Natalie Dowsett
Nawel Chemali
Orlin Kasabov
Patricia Jackson
Paula Coiro Chamoun
Preethy Nayar Seetha Devi
Rachel Zufferey
Rhianna Faye
Rob Capel
Rohan Rajmangal
Romil Mehta
Salome Njeri
Sarah Dorgan
Sarah Elmaslouhi
Sarah-Jane Griffiths
Seiko Rabouhans
Serena Spencer
Serena Drummond
Sinead Clark
Sonia Vibhakar
Stephanie Bartley
Suraj Radia
Susan Douglas
Szu Yu Tao
Teri Fry
Toria Turner
Vicki Kittle
Victor Cotruta
Victoria Colley
Victoria Hampton
Wai Wun Lao
Wendy Pritchard
Wing Tung Tong