Early career practitioners: options after qualification
We investigate the career routes taken by three recently qualified practitioners and what it means for their progression.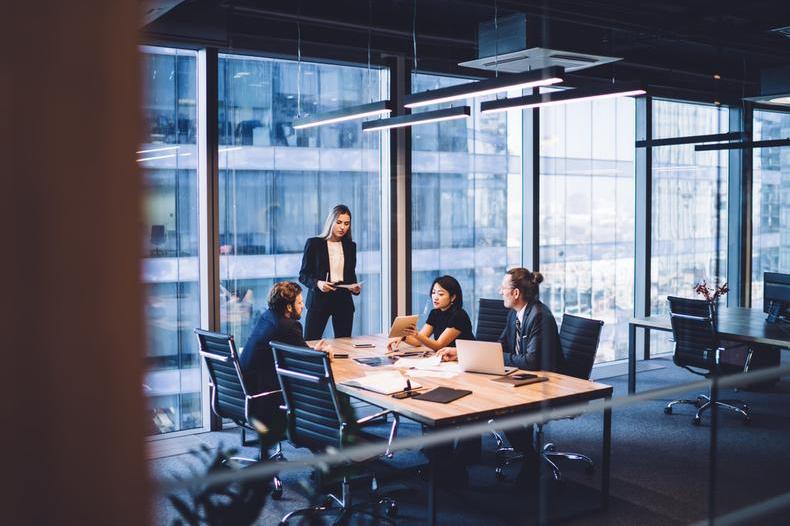 In the years immediately following qualification as a Chartered Trade Mark Attorney, there are a great variety of opportunities available to you.
With travel reopened and more remote work possibilities compared to prior to the pandemic, career paths are no longer as predictable as they once were.
We spoke to three recently qualified Chartered Trade Mark Attorneys about the career decision that they have made, and where they see the future taking them.
Amelia Skelding, Keltie LLP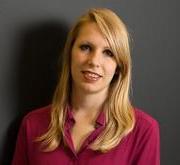 The experience of going from a student to a practitioner is a challenging one and I personally feel very grateful for having trained and qualified within the same firm.
Although there are benefits to moving firms, at a time of uncertainty and stress, I appreciated the consistency and stability of being at the same firm.
It was helpful knowing who to go to when I had specific questions and it also meant I felt confident asking for work in areas that I felt I wanted more experience in to support my learning on the course.
I have been lucky enough to be given a reasonable amount of responsibility since starting at my firm, but I definitely noticed things step up a gear once I qualified.
I have enjoyed being given more complex work and have felt myself gradually becoming more independent.
Working with the same colleagues throughout the whole process has meant it felt like a natural evolution and I have been very comfortable with how my role within the team has developed over the last five years or so.
I feel like my firm is fully invested in my progression and I have grown to be a valued member of the team.
Oliver Gray, CMS
I have really enjoyed life post-qualification.
I trained and qualified while at a firm of patent and trade mark attorneys. A year after qualifying, I decided to move to a full service law firm. I also decided to leave London and move back up to my native Yorkshire.
Combining these decisions, I joined CMS in Sheffield in July 2021.
I would encourage newly-qualified attorneys to think about the direction in which they wish to take their careers, the type of work they want to do, the client list they want to have, and what a good work life balance would look like for them.
I have really enjoyed the transition to working at a city firm. I have an incredible client list I could never have dreamed of before.
Although the volume and complexity of the work is much higher at a city firm (and my recorded hours are higher than before!), the exposure to those experiences has helped me develop my skills as an attorney exponentially.
A firm with less work just couldn't offer the same professional development opportunities.
I'm also learning there is life after London. The vast majority of the profession is concentrated in the city but our experience of remote working has changed the way teams collaborate across different geographies.
In a competitive marketplace, practising outside of London can be an attractive selling point.
Leaving London felt scary, and I was worried at first about how my professional prospects could be affected. One year on, I'm confident that they are as promising as ever. If I ever moved back to London, it would be because I wanted to, not because I felt I had to for professional reasons.
If I could give any advice to my newly-qualified self, it would be to take risks without worrying. If your current firm is giving you everything you want - great.
If you have an itch that you feel needs to be scratched, then scratch the itch close to qualification to find out if a different set-up works better for you.
The earlier you find your perfect match, the happier the rest of your professional life will be.
Cherry Shin, Appleyard Lees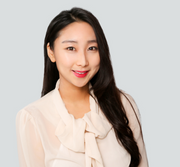 I qualified as a UK trade mark attorney in November 2020, in the midst of a pandemic and various lockdowns. Before qualifying, I was a trainee trade mark attorney for two years.
I worked closely with three qualified fee earners, who supervised every task I was involved in, whilst also attending university courses to obtain my qualification.
Since qualifying, I have become more independent in my daily tasks and have more time to dedicate to other aspects of my job that I am strongly interested in.
Whilst the pandemic put a hold onto what events we could physically attend, it did contrastingly facilitate my entry into various groups, through webinars and online meetings.
To name a few examples, I have become a focus member of my firm's Equality, Diversity and Inclusivity (EDI) group where we discuss how to improve our firm's working culture and raise awareness of important issues.
I have also joined IP & ME to further raise awareness of diversity within the field of IP. I have joined the Careers In Ideas group and enrolled in their mentoring scheme as a mentor.
I have also taken part in managing the UK-KR professionals support group to gather IP professionals across the UK who have a connection with South Korea and I am also a member of the CITMA review working group, where we identify the latest topics to talk about in the CITMA review.
With the ease of lockdown, and being fluent in Korean, I have also had the opportunity to use my interests and language skills to develop my trade mark attorney role into one which is more focussed on marketing and business development.
This year, I have attended conferences such as the CITMA annual spring conference and INTA 2022 in Washington, D.C.. I have further plans to attend other IP conferences later this year.
Authors
Trade Mark Attorney, Appleyard Lees

Chartered Trade Mark Attorney, Keltie LLP

Trade Mark Attorney, CMS Cameron McKenna Nabarro Olswang LLP