Spring Conference – day two
The areas most likely to see post-Brexit case law divergence and a rise in UK international trade mark designations – a couple of the key topics discussed on day two of our Spring Conference.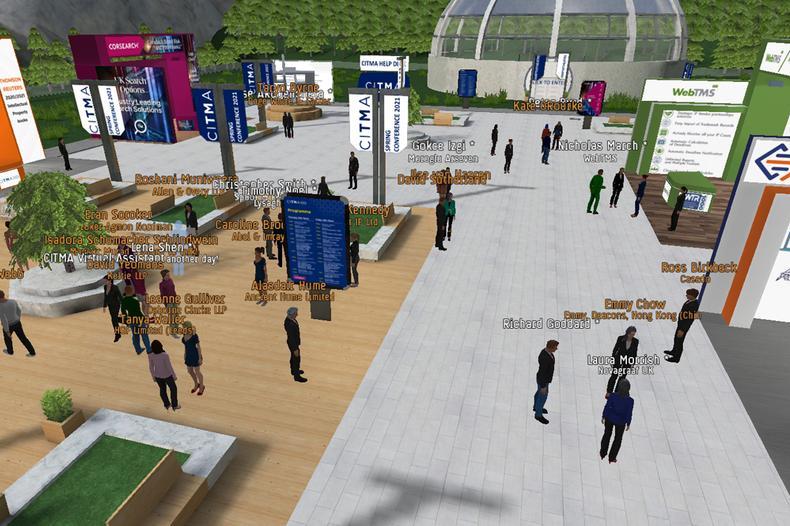 Our delegates, speakers and exhibitors took their places as avatars in our virtual auditorium to gain leading insight on what will happen post-Brexit and post-Coronavirus.
Bad faith and divergence
Our Brexit panel, made up of Michael Edenborough QC, Professor Phillip Johnson and Peter Brownlow, considered how the issue of bad faith, amongst other things, might see UK trade mark case law diverge.
Peter Brownlow from Bird and Bird suggested that bad faith could be an early area of post-Brexit divergence.
He told the panel that procedurally the UK is particularly well suited to dealing with bad faith cases because of the ability to seek disclosure and the ability to cross examine witnesses - particularly on what the intention of the proprietor was.
"I can see bad faith being a ground cited much more often in UK cases than in the EU, either at the EUIPO or at the litigation court level. Therefore, because there will be more cases here there is a likelihood we might see some divergence," Peter told the panel.
The panel predicted that there could be a lot more litigation in the UK and will be taking a keen look at how this develops.
In a separate session Dr Brian Whitehead from Haseltine Lake Kempner gave his thoughts on three areas which we might see divergence: estoppel/acquiescence as a defence, the use of trade marks in comparison lists and bad faith.
He also provided his insight on a few areas which may need clarification, notably distinctive character and double identity.
Sharp rise in UK designations via Madrid
"Brexit has not had a noticeable impact on the number of international applications filed by UK-domiciled applicants," WIPO's Juan Rodriguez Guerra explained.
However Brexit has had an impact on the choice of office of origin. In 2015 66% of applications by UK-domiciled rights holders were filed via the UK IPO. In 2020 this had risen sharply to 87%.
Between 2010 and 2016 demand for UK designations was steady, with some 4,000 a year designating the UK. However, from 2016 onwards there was a sharp increase to some 19,000 in 2020.
Geographical indications
All PGIs that were registered in the EU are now registered in the UK, including non-EU PGIs, Rebecca Halford-Harrison reminded delegates. The new UK symbols need to be used for these PGIs in Great Britain by the end of 2023.
Rebecca also took delegates through the application process and enforcement amongst a host of other issues related to PGIs.
EU case law update
Nicole Ockl from Haseltine Lake Kempner updated delegates on some important recent EU cases.
Football icon Lionel Messi, Monster energy drinks and the China Construction Bank cases were amongst those Nicole took us through.
The hearings of the future
Recently appointed specialist IP judges Mr Justice Mellor and Mr Justice Meade told delegates that many hearings are likely to stay online in one form or another even after the Coronavirus pandemic.
"Although they can be tiring, there have been good things about the numbers of virtual hearings. Looking to the future I hope that we can take from what we have learned, the knowledge of which hearings lend themselves to remote conduct, and to reduce physical attendance at court if it is not necessary," Mr Justice Meade told delegates.
Mr Justice Mellor added: "There are a couple of hearings that brought home to me the key advantages of remote hearings and they are access to justice and efficiency."
Click here to read more from Mr Justice Mellor and Mr Justice Meade