Our partnership with Raconteur
We are to partner with Raconteur for its intellectual property supplement, read by over 1 million people, again in 2021.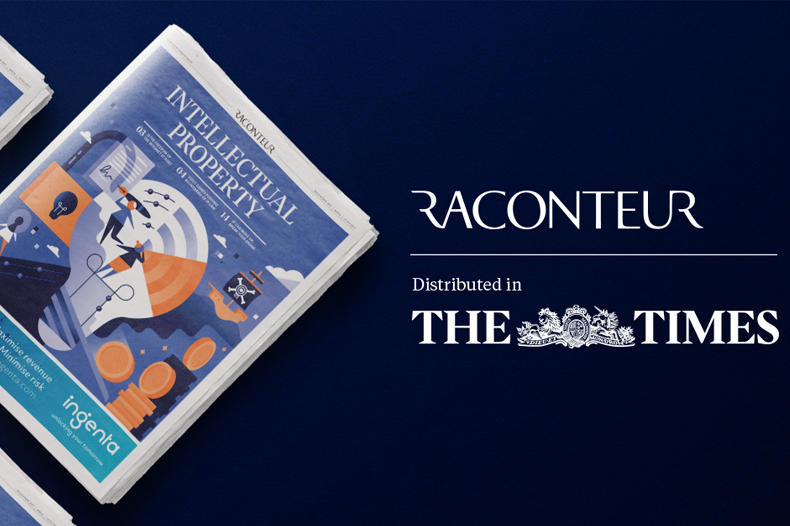 We will once again be a publishing partner with Raconteur on its 16-page "Intellectual Property" special report, to be published in The Times on Friday 10th December 2021.
We are working together to create a leading, high-impact compendium of independent analysis on IP this year.
Using best-in-class journalism and industry commentators, this publication will educate the senior business community of The Times on the current information gaps in patents, trade marks and copyright issues, including offering fresh insight and clarity on topical IP themes.
Click here to read last year's digital version
The Times is the leading business newspaper in the UK, reaching the largest multi-stakeholder audience of business leaders and C-suite executives than any other newspaper, including The Financial Times.
Raconteur is a premium independent publishing house, committed to producing high quality, special interest content for The Times & The Sunday Times newspapers since 2008.
For further details, please contact the publisher of the report, Helen Glynn, who will be happy to provide more information about advertising opportunities.
Helen Glynn
Publishing Manager
Email: [email protected]