How we will support members: strategic plan 2021-24
We are delighted to publish our new strategic plan. It sets out at a high level our planned areas of work and demonstrates how we are going to support our members over the next three years.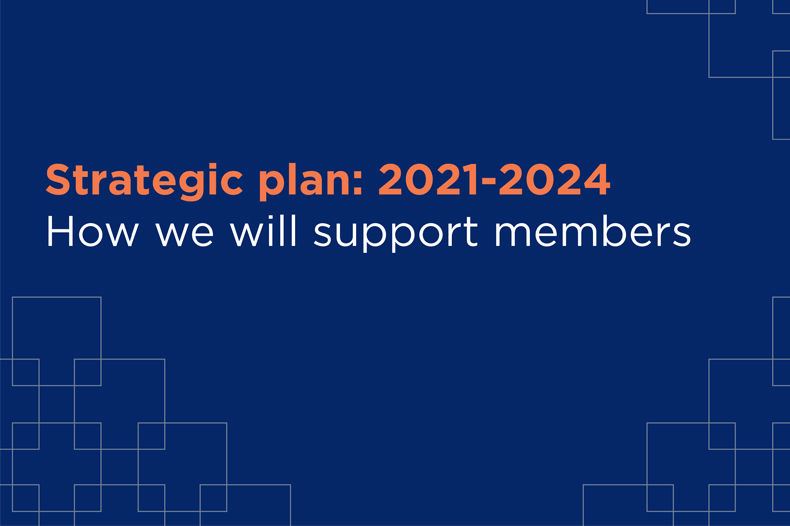 Collaboration has been at the centre of creating this plan which has seen us review and revise our strategic objectives. It is with the support of our members that has enabled us to bring this plan together with confidence.
Earlier this year we asked for our members' input, via a survey, on what your priorities are so we could create a strategy that meets the needs of all parts of our profession.
Responses from members were discussed by our Council and our new strategic objectives deliberated in detail.
It goes without saying that in 2021 and beyond there will be challenges for our profession. We are ready to help you to meet those challenges but also make the most of any opportunities which arise.
This document is the culmination of the feedback from members, discussions at Council and our knowledge of the challenges ahead.
Four years after becoming a chartered organisation, we are excited to lead our profession at what is a critical time.
Click the link below to read the plan