The role of networking and mentorship in protecting the diversity of the trade mark community
At our Spring Conference, Emma Himsworth QC lay out the close relationship between strong mentoring and networking opportunities, and preserving the diversity of the trade mark and IP community.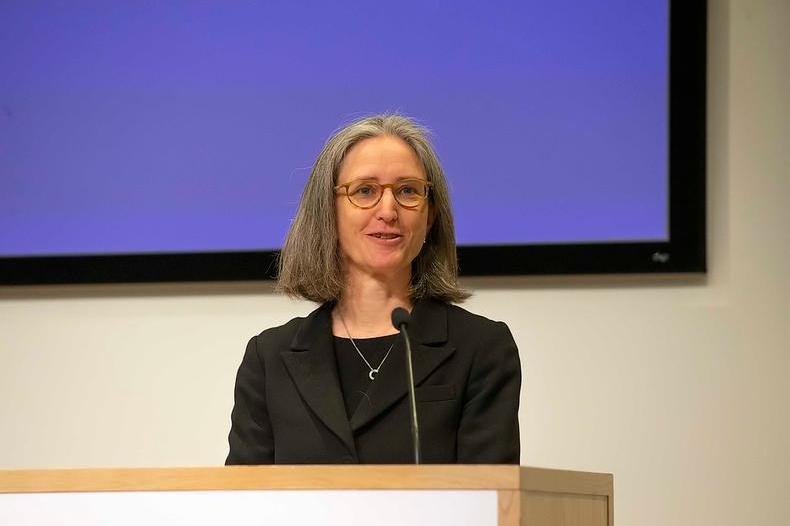 At our Spring Conference, Emma Himsworth QC lay out the close relationship between strong mentoring and networking opportunities, and preserving the diversity of the trade mark and IP community.
Emma, who works at One Essex Court and is an Appointed Person and chair of the IP Bar Association, touched on four main areas: observation, networking, mentoring and the acknowledgement of EDI (equality, diversity and inclusion) related issues.
Access to hearings
As a result of the pandemic, almost all UK IPO hearings – which are open to the public – take place over Microsoft Teams. For early career practitioners and students the benefits of this are significant.
For many practitioners, observing more experienced industry colleagues in the courtroom is an invaluable method of learning.
While observation is an official part of the training process, the benefits of observation stretch far beyond qualification.
However, despite the obvious benefits of court observation, it has historically required the financial and time commitment of travelling to the courtroom, often for a very short hearing.
Therefore, the shift to online hearings allows a far more diverse audience to access the development opportunities that are on offer.
Mentoring
Emma also emphasised the mutual benefits of mentoring relationships between early career practitioners and students, and their more experienced colleagues.
If the trade mark profession is to retain the best talent possible, especially for more underrepresented backgrounds, mentoring relationships are key.
These relationships have the obvious benefit of offering newer participants a sense of community within the industry and a friendly face to support the earlier stages of their career.
However, the benefits are not one sided. Emma explained how her mentorships have allowed her to appreciate the ways in which the industry is continuing to change, both in response to the pandemic and more generally.
She drew particular attention to her younger colleagues' differing approaches to their work life balance and to the integration of technology into their work and workplace. She also noted changes in their expectations and hopes for their career paths.
Having mentees who can shape their experiences and hopes allow later career practitioners to maintain an accurate and holistic impression of the directions in which the industry is moving, and to adjust their perceptions and expectations accordingly.
Networking
Long term mentoring relationships are not the only source of valuable input. Access to networking opportunities – such as those available at in-person CITMA events – frequently provide opportunities and ideas which would otherwise have remained out of reach.
However, fruitful networking requires access to people at different stages of their career. With this in mind, Emma drew attention to the importance of senior practitioners volunteering their time for events, for example those run by IP Futures and CITMA, and INTA student meetings.
Sharing expertise in these settings allows less experienced colleagues to develop their scope of experience and to feel confident in a wider variety of settings, which in turn supports people to both stay in, and to climb within, the IP industry.
For those who are new to the industry and without existing developed networks, arranged networking opportunities are key, lessening the reliance on chance encounters.
This is even more pronounced during an era when most people are working at least partially from outside of the office.
However, individual mentor/ mentee relationships and one-off networking aren't the only way in which more experienced trade mark professionals can support current students and career beginners.
EDI
The visibility of underrepresented groups in higher powered positions is beneficial in itself: Emma noted that she herself did not particularly focus on D&I related issues earlier in her career, until it was pointed out to her that, for many, seeing a woman successfully climb through the ranks was in itself powerful.
However, change is not automatic and does not happen solely of its own accord.
While presence and visibility are important, it is not a full substitute for action. As Emma summarised:
"I've come to realise that if we are to achieve a better future in IP, it is important in particular for senior practitioners from whatever part of the IP profession, actually to do something to make a difference."
Beyond these four areas, Emma also suggests a further way in which senior practitioners can develop a more diversified perspective of their industry: by joining the judiciary.
She explains that her work on the other side of the table has expanded her understanding of what judges ae looking for in presentational work, and how best to represent clients in this setting.
In addition to supporting personal development, seeing senior practitioners from underrepresented groups progress to such a high level sends a clear message to earlier career practitioners from similar backgrounds: that progression is possible, and that the industry will support it.
Conclusion
Protecting the trade mark profession's diversity is everyone's responsibility.
An environment which is welcoming to those who do not see themselves represented in the industry must be worked for, particularly by those whose careers are well underway.
By continuing to work proactively for a diverse and welcoming industry, we can ensure that the best talent is retained and nurtured.
If you would like to offer your experience and expertise to up and coming practitioners, please click here to explore our speaker proposal form, inviting responses from practitioners who would like to contribute to CITMA events and webinars.