Cultural (mis)appropriation in trade marks
What do Kim Kardashian West's fashion line Kimono Solutionwear and the Washington Redskins have in common? They are among the increasing number of brands accused of cultural (mis)appropriation.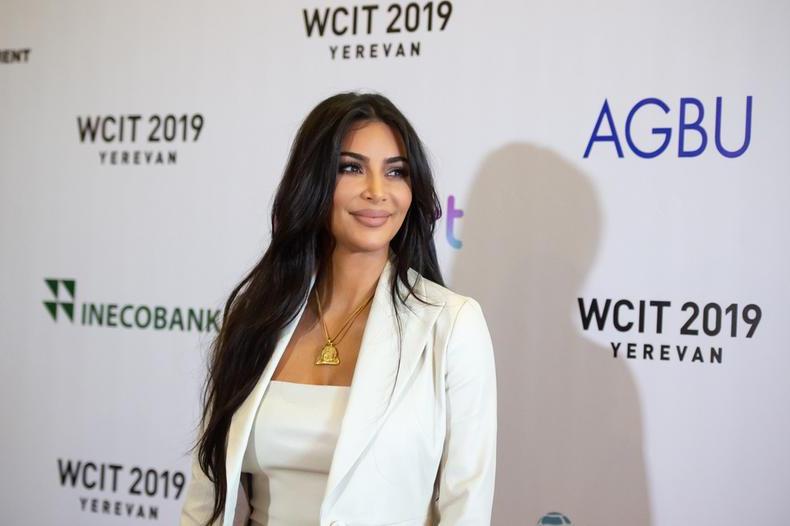 Cultural (mis)appropriation in trade marks is a topic that raises its head with increasing frequency, as experienced Chartered Trade Mark Attorney Andy King explains.
Defined by the Cambridge Dictionary as the "act of taking or using things from a culture that is not your own, especially without showing that you understand or respect this culture", the topic in the world of trade marks has generally evolved to mean the use of an artwork, design, name, phrase, sign or symbol that is associated with a particular culture by someone or something that is outside of that culture.
The parties that claim to have had their culture misappropriated may do so for a range of reasons, including to prevent harm to their culture's heritage and to protect it for future generations.
However, the harmed party may also desire to share in the defendant's financial exploitation of the name, phrase or symbol in question.
"Kimono" and the "Washington Redskins"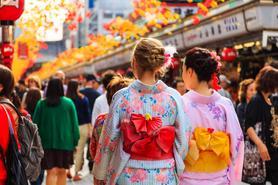 A notable, high profile instance of cultural (mis) appropriation occurred when American media personality Kim Kardashian West sparked controversy when announcing the launch of her lingerie line called "Kimono Solutionwear".
Despite being a play on Ms Kardashian West's name ("Kimono"), the launch was met with a strong backlash amongst the Japanese community, with many saying the choice of name sought to unfairly exploit Japanese culture for commercial gain. Ms Kardashian West also attempted to protect the marks "Kimono", "Kimono Body", "Kimono Intimates" and "Kimono World" through registration in the US, causing further outrage and debate around the appropriateness of registering such names and terms with sensitive cultural significance.
The social media backlash, mainstream media reporting and consumer petitioning that ensued could have potentially harmed the fledging enterprise before it launched, although the publicity received may equally have piqued consumer interest in Ms Kardashian West's product range. Following the public outcry, Ms Kardashian West chose to rebrand her underwear range as "Skims'.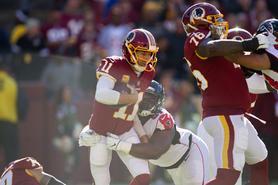 This "Kimono" story also brings to mind the long­running and prominent trade mark dispute involving the NFL's "Washington Redskins", in which Native Americans have tried to cancel the NFL team's various registrations for the name as a trade mark in the US on the basis that the "Redskin" word is an offensive racial slur. This was despite the NFL team having used the name for over 70 years.
Having initially been cancelled under Section 2(a) of the Lanham Act (the so-called "disparagement clause"), the team's registrations were later restored to the Register after the US Supreme Court found the disparagement clause to be unconstitutional for discriminating based on a viewpoint (in another case involving a band called "The Slants").
The result of the "Redskins" dispute appears to be that preventing registration based on the claims of cultural (mis)appropriation would be improper and an infringement on the US's First Amendment on freedom of speech. The NFL team has, more recently, bowed to public pressure and voluntarily dropped the "Redskins" name, temporarily rebranding itself as "The Washington Football Team" whilst a new name is selected and cleared.
In view of the arguably more contentious and emotive "Redskins" case, it seems unlikely that Ms Kardashian West would have been prevented from registering her "Kimono" mark purely on any cultural misappropriation basis, at least in the US, despite the proposed use and registration of the name for underwear conflicting with the traditional Japanese meaning of the word.
New Zealand and cultural protection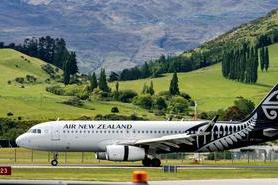 Legal provisions do however exist elsewhere in the world that protect the misappropriation of cultures. For example, New Zealand has specific provisions in place to recognise and protect the Maori culture and traditional knowledge, as well as to prevent the registration or use of trade marks that would be considered exploitative or offensive to Maori people and values.
Indeed, there is a Maori trade marks advisory committee providing advice to the Intellectual Property Office of New Zealand on precisely such issues.
These provisions came to the fore when Air New Zealand intended to use and register "Kia Ora" (the traditional Maori greeting for "hello") for its in-flight magazine.
This resulted in the airline being accused of lacking respect for the indigenous Maori language, with the company's actions being deemed insulting towards Maori culture and borne solely out of an intention to seek profit.
There were calls to boycott the company if it persisted with its plans. In response to the accusations and following talks with Maori leaders, Air New Zealand backed down and withdrew its application.
New Zealand is not alone. Countries such as Costa Rica, Kenya, Peru, and Zambia are understood to have legislation in place to protect certain "traditional cultural expressions" and traditional knowledge, although there remain questions about how robust these laws are in preventing global cultural appropriation if their reach extends only at a national level.
Nevertheless, brand owners must still be aware of these and equivalent local laws around the world.
On the other hand, the UK and EU do not have provisions that specifically prevent the registration of a name on the basis that it may be deemed to be "culturally sensitive".
The closest UK and EU provisions would appear to be the "absolute" grounds of contradiction to public policy or accepted principles of morality or bad faith. However, these are relatively difficult to fall foul of.
The "Kia Ora" case is reminiscent of the problems that The Walt Disney Company encountered in relation to its protection for "hakuna matata", a Swahili phrase meaning "no worries" made famous in The Lion King, as a registered trade mark.
The move led to an online petition against Disney's registration of the phrase, which has been signed nearly 200,000 times by people who agree that corporations and individuals should not be able to trade mark "languages, terms or phrases they didn't invent".
The mark is nevertheless still registered in the US suggesting that despite support from "Swahili­philes", there remains limited legal recourse available to the affected group(s).
Of course, Disney's ownership of its US trade mark registration for "hakuna matata", protecting just "t-shirts" in class 25, is unlikely to be sufficient to enable it to prevent anyone else from using the phrase in relation to trade in other goods or services, let alone merely in common parlance.
The question is: are the rights acquired, which will allow the company to act against infringing t-shirt merchandise, worth the negative consequences that have ensued?
Keep in mind the normal considerations
There may also have been deceptiveness considerations at play in the "Kimono" case, since a trade mark is unregistrable if it is of such nature as to deceive the public (for instance as to the nature, quality or geographical origin of the goods or service).
An application for the "Kimono" mark for the "shape enhancing underwear" could be regarded as deceptive as to the nature of the goods, given the widely accepted meaning of "kimono" to be a loose-fitting traditional Japanese robe-like garment.
Furthermore, it is also understood that the US trade mark office (USPTO) refused an application for "Kimono" by Ms Kardashian West because the Examiner felt that the mark was descriptive of the goods, and so the more "ordinary" rules around trade mark registrability must also be kept in mind.
Trade mark owners and their legal advisors should not be distracted by advising about more "exotic" considerations such as cultural appropriation and sensitivities at the expense of giving due care to such "everyday factors''.
Similarly, it is predicted that an application to register "hakuna matata" in the phrase's home cultural territories in Africa could be refused on the basis that it is common and generic term, and, as such, is unregistrable. Trade mark advisors should be mindful that the situation is likely to vary from territory-to-territory, and for different reasons.
If acting on behalf of an aggrieved cultural group, practitioners would be well-advised to consider if an objectionable application or registration could fall foul of normal absolute grounds for refusal – bases for refusal that may have been missed ex officio by the trade mark office examiner if s/he did not appreciate the cultural significance or context of the sign in question.
Do your due diligence
Perhaps most importantly, these cases are further proof that brand owners, particularly those in the media spotlight, must exercise careful due diligence when selecting a new brand name. In an era of ever-growing media and public scrutiny, not least via social media, the "Court of Public Opinion" is likely to represent a greater commercial risk to brands than any IP legal system.
The cases mentioned above serve as a useful reminder for all brand owners to be mindful when considering marks with potentially sensitive cultural dimensions.
In the same way that the possibility of any unfortunate translations or linguistic connotations must be checked when a new name or mark is selected, consideration should also be given to possible cultural sensitivities that could give rise to negative repercussions.
A simple online search often provides a decent indication. Speak to a Chartered Trade Mark Attorney to get specialist advice on your trade marks.
Author