Demonstrating true sustainable beauty
How are trade marks helping beauty brands to demonstrate their sustainability? We explore how they are doing more to show their vegan, cruelty free, fair trade and organic credentials.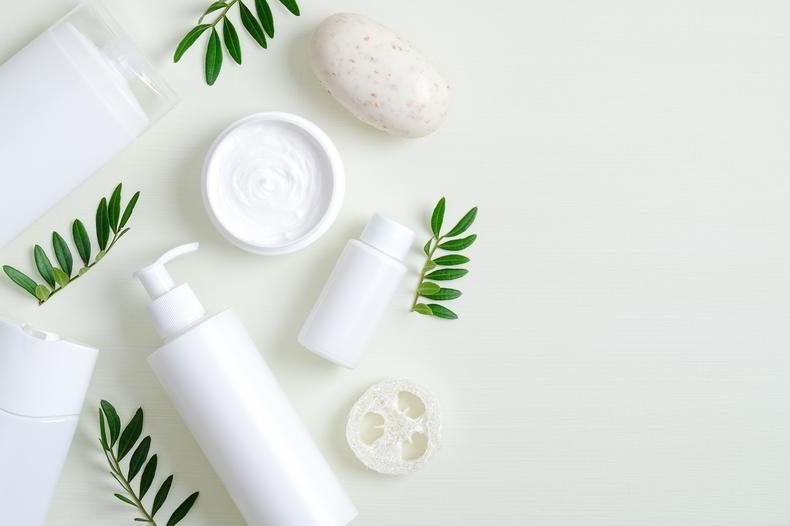 "Sustainability" is a word that is now often used and referenced in all aspects of our lives. We all want to do our bit for the planet and consumers are more aware of how their use of certain products is impacting our planet.
One particular industry that is placing ever-more importance on sustainability is the beauty and cosmetics industry. There is an increasing consumer pressure for brands to be sustainable and eco-friendly.
How can a beauty brand make clear to their target consumers that their products are as eco-friendly, sustainable and natural as they claim?
Making your suitability credentials clear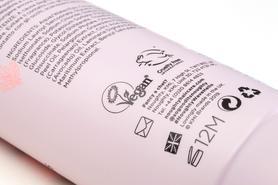 Does the company test its products on animals or are they cruelty free? Do the ingredients come from ethical and sustainable sources? Do they responsibly dispose of their waste? Where products are manufactured abroad is this done ethically?
The beauty industry has awoken to consumers' desires and passion for sustainable products. Organisations such as COSMOS are providing industry and consumer recognised certification for organic products.
The COSMOS-standard signature is a consumer guarantee for organic and natural cosmetics and a consumer will know that a product with COSMOS certification is guaranteed to be totally organic and natural. There is also The International Natural and Organic Cosmetics Association who offer certification to products that are natural and organic.
Other recognisable signs used by brands to guarantee their products include the UK Vegan Society's logo which licences out its logo to any company that produces vegan-friendly products that fit with their strict criteria.
Similarly, brands can apply with Cruelty Free International to use the Leaping Bunny logo to show that their products are guaranteed as cruelty free.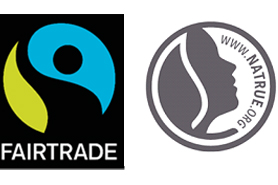 The International Natural and Organic Cosmetics Association also have the NATRUE logo which is available for use on certified products.
All of the aforementioned are registered trade marks in the UK, and product or brand owners can apply to these organisations to licence use of the logos on their products following a certification process to ensure their products meet the criteria.
There is also the well-known Fairtrade logo. Whilst we may have been more used to seeing this in relation to food products, the increasing consumer awareness of sustainability, fair and ethical practice in the beauty world has meant we are seeing this logo on beauty products too.
The Fairtrade logo is registered as a certification mark, as opposed to a trade mark, meaning that anyone can use it on their products provided they meet the strict certification criteria set out by the Fair Trade Organisation.
Operating sustainability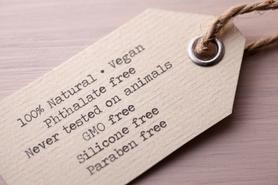 From a trade mark perspective, a product's "get-up" can be just as valuable as other branding aspects and companies are using to send out the message to consumers that their brand is sustainable and eco-friendly.
Another important aspect of sustainability within the beauty world are a product's ingredients. Consumers look for keywords such as 'cruelty free', 'vegan', 'natural', 'organic' and 'palm oil free' to tell them that a product is made from products meeting these characteristics.
Sustainability does not just extend to packaging and ingredients. How a company operates is also important in the mind of a consumer.
Any unethical business practices, regardless of how eco-friendly a product itself might be, can cause a brand's popularity to tumble.
Although there are plenty of brands out there who are committed to producing truly sustainable products, many are taking shortcuts and using their branding to send out a message that their products are eco-friendly and sustainable, whereas in reality they may be far from that.
So-called 'greenwashing' is a term used across many industries to describe companies that make claims that their products are 'natural' whilst concealing potentially unsavoury business practices and dubious product ingredients.
The term is derived from a general lack of regulation surrounding use of words such as 'natural' and 'organic' meaning companies could claim their products were natural when in reality as little as 1% of a product's ingredients actually met that claim.
Brands must carefully consider whether to join in and follow the sustainability movement. With this though there are pros and cons.
Brands who claim to be 'green' but are in fact not will likely fall out of favour with consumers and brands who are sustainable and eco-friendly but who do not make that clear in their product offering and branding may also find that consumers are less interested in their products.
Branding elements such as trade mark registrations, use of third party trade marks via licencing, use of certification marks, a focus on recyclable packaging and natural and organic ingredients are all important aspects of a sustainable product. Unlike other trends in the beauty and cosmetics sphere, the focus on sustainable, eco-friendly and ethical products looks to be here to stay.
Getting professional advice on your trade marks, including use of ethical marks is vital. Speak to a Chartered Trade Mark Attorney for leading guidance.
Author
Associate, Registered and Chartered Trade Mark Attorney , Marks & Clerk LLP