How to stop your brand from being counterfeited this festive season
"Holidays are coming….holidays are coming…"
That's right, it's that time of year again! Coca Cola's notorious jingle is back on your TV screens, that mischievous elf on the shelf has returned and the panic of sourcing the Christmas day food begins.
For many businesses, the festive season is their busiest time of year as consumers buy presents for loved ones and, if you are anything like me, purchasing the odd 'from me to me' present along the way.
Whilst it is the season of goodwill, many counterfeiters and opportunistic third parties are prevalent during the lead up to Christmas and the January sales, requiring brands to be extra vigilant during the festive period.
Increase in counterfeit activity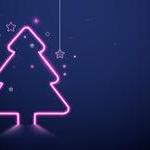 It is no surprise that online sales increased by over 10% during the pandemic, resulting in a significant increase in the supply of counterfeit goods online.
Counterfeiters can retain a greater degree of anonymity online compared to brick and mortar stores, making it a quick and lucrative opportunity.
This, coupled with the recent supply chain disruption, has increased consumer demand more than ever, making this year's festive season more opportunistic for counterfeiters.
The pandemic has also affected the ability of customs and trading standards officers to seize counterfeit products due to lockdown restrictions and labour shortages among law enforcement officials.
A recent rise in potentially dangerous fake Covid-19 products entering the market has also limited law enforcement officials' ability to prevent import of other counterfeit goods.
What can brands do to help tackle this?
Register relevant rights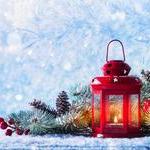 It is important that brand owners have a strong portfolio of registered trade marks (and
potentially other IP rights such as designs) to prevent counterfeiting activity.
Remember, post Brexit, separate trade mark and design rights are now required in the UK and EU. Such rights will have separate renewal dates and renewal fees that will need to be factored into internal budgets.
Brand owners may also benefit from making copyright registrations for their logos, in territories that recognise registration.
This may help them prevent counterfeiters that have placed their brand on goods not covered/ considered similar to the goods covered by their trade mark registrations.
Stop goods in transit
It is also important that brand owners have registered their IP rights with customs authorities in the territories where they wish to take enforcement action.
This will assist customs authorities and enable them to seize such goods before being transported further.
Brand owners may also need to think about targeting their resources during the festive period in territories where they have experienced particular issues to help enforce their rights.
It is also useful to raise awareness and provide training to customs and trading standards officers about your brand.
Counterfeiters are constantly adapting how they operate to create the best dupe products. Therefore, communication with the relevant authorities to help identify these is key and can help assist with goods seizures.
Active online enforcement activity
Given the increase in online sales, it is important to have a good online monitoring system in place to take prompt action against counterfeiters, where possible.
Platforms such as Amazon, Alibaba and eBay have their own complaints procedure to help brand owners report and remove counterfeit listings.
Brands may also have seen an increase in counterfeit products being advertised via social media platforms such as Facebook, Instagram and TikTok who also have their own take down procedures in place.
Monitoring these platforms can help reduce the number of consumers purchasing from these listings.
This not only helps prevent counterfeit goods reaching end consumers but also helps consumers maintain trust in brand identity.
Brand owners may wish to increase their monitoring activity during the lead up to Christmas and in the immediate aftermath to help tackle the rise in opportunistic counterfeiters.
It is also possible for brand owners to notify Amazon of their trade mark rights by registering with the Amazon Brand Registry.
This can help prevent listings incorporating your trade marks from being uploaded to Amazon's platform and gives brand owners a more preventive, rather than a reactive, tool to tackle counterfeiters and unauthorised listings.
That said, in order to take the above actions and remove listings it is often necessary to register the relevant trade mark, so this is an essential first step.
Finally, and where budget permits, brand owners may wish to register domain names containing their trade mark or monitor third parties doing this without authorisation to take action to prevent counterfeiters.
Raise awareness and educate consumers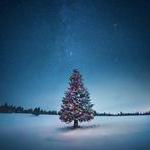 It is much harder for a consumer to tell if products sold online are genuine or not since photographs and product descriptions used in posts do not always reflect reality.
The increased reliance on online shopping during the pandemic has seen an increase in consumers making online purchases they would not normally make.
As such, there is a greater susceptibility to scams and unintended purchases of counterfeit products. If the price seems too good to be true, it probably is!
In view of this, brand owners may wish to take steps to educate the public as to how your brand's trade marks should look and be used so that they can more easily identify when something does not look quite right.
All of the above are useful tools, which in combination can help brand owners to protect their brand against counterfeits during the busy festive season.
Like Santa, consumers may wish to check their lists (& listings) twice this holiday season!
Author
Trade Mark Attorney, Marks & Clerk LLP