What has happened to your EU trade marks?
If you owned an EU trade mark at the end of 2020 you now also own an identical UK one, created automatically and for free – we explore what businesses need to know.
You can also watch the UK Intellectual Property Office's video explaining the changes:
More than 1.5 million EU trade marks have been recreated on the UK register of trade marks – it's important for businesses to know and understand this change, we asked Chartered Trade Mark Attorney Heather Williams to explain.
It is unprecedented for so many new trade marks to be created on a single day. It's not just UK and EU businesses who own EU trade marks (EUTMs), companies around the globe have trade mark protection in the EU.
Now that the Brexit transition period has ended, EU rights only have legal effect in the 27 member countries of the EU, which now excludes the UK.
There was a need to ensure that business owners which relied on EU trade mark rights for protection in the UK did not wake up on 1st January 2021 with no UK rights.
To ensure continuity of protection, on 1st January 2021 the UK Intellectual Property Office (UK IPO) automatically created comparable UK trade marks for holders of EUTMs and international trade marks that include an EU designation.
To qualify the trade mark needed to be fully registered in the EU by 11pm on 31st December 2020. The UK IPO has not charged a fee for this process.
These new 'comparable' trade marks are national UK rights that are entirely independent from the EU equivalents and will be treated as if they had been applied for under UK trade mark law.
The comparable rights have the same filing date as the original EU rights. The details of the comparable rights are available on the UK IPO website, but no new registration certificates are being issued.
The newly created UK rights will keep the same filing number as the EU rights with a set prefix, as follows:
Comparable trade marks created from EUTMs that were obtained through a national filing before the EU IPO will have the prefix UK009, plus the EUTM registration number.
Comparable trade marks that were created from EU designations of IRs will have the prefix UK008, plus the last 8 digits of the International Registration number.
If you wish to opt-out of owning a comparable UK trade mark you may do so by giving notice to the UK IPO. Opting out may be appropriate, for example, where owning a UK trade mark would place a party in breach of an existing intellectual property agreement.
Representation recorded on comparable rights
The comparable rights have the same representative details as recorded on the EU rights. However, some comparable trade marks will not automatically have any representative recorded, such as those created from EU designations of international registrations where no issues arose during the application process.
It is worth reviewing that your representatives have captured the details of the new comparable rights and that these rights have an appropriate address for service – ideally in the UK.
Renewals – check the status of comparable rights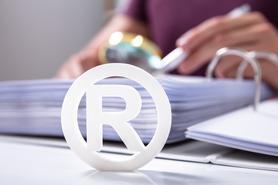 EUTMs and their newly created comparable trade marks are independent from each other and need to be renewed separately. It is important to check the renewal date of comparable trade marks closely, as there is a risk that important trade mark rights could inadvertently be allowed to lapse through non-renewal.
There are some important rules to be aware of. For example, where an EUTM has a renewal date which falls after 1st January 2021 but has already been renewed before 31st December 2020, this renewal action will not be effective in renewing the UK comparable right.
In these circumstances, it is possible that the owner will not be aware that there is still an outstanding renewal deadline to maintain their UK comparable right, which could result in it inadvertently lapsing.
The UK IPO has created comparable UK rights from EUTMs which expired in the six months prior to 1st January 2021. These comparable rights hold an "expired" status on the UK register.
In order to renew comparable rights which hold an expired status, it is necessary to renew the EUTM, even where you are only interested in maintaining the UK comparable right.
Comparable rights supplement existing UK trade mark rights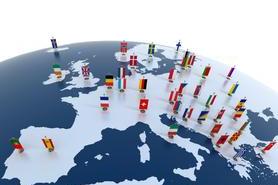 It is likely that some rights holders will own duplicate national rights for the same trade mark following the creation of comparable rights. However, care should be taken when reviewing whether it is appropriate to allow comparable trade marks to lapse.
Comparable trade marks have the benefit of special grace periods concerning reputation and use in the EU. For example, in cancellation proceedings before the UK IPO for not being used, use of the comparable trade mark in the EU will count as use of the comparable right, if the use period is before 1st January 2021.
This exception to the usual rule is advantageous to those holders of comparable UK trade marks who have never used their trade mark in the UK.
Pending EU trade marks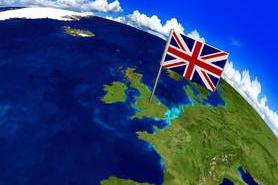 Holders of EUTMs and EU designations of international registrations that were pending on 31st December 2020 have not automatically received a comparable UK right, but can file for a corresponding UK trade mark within nine months. This period ends on 30th September 2021.
An application for a corresponding trade mark must be for the same mark and seek protection for the same goods or services (or narrower goods/services). The application will be examined under UK trade mark law and the UK IPO's filing fees will apply.
The application for a corresponding right can only be made before the UK IPO, rather than as a subsequent designation to an international registration.
The applications for comparable rights should comply with the UK IPO's new rules on address for service. This means the application must contain a correspondence address that is located in the UK, Gibraltar or the Channel Islands.
Pending proceedings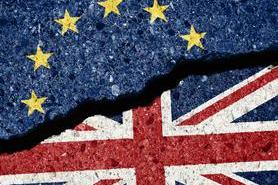 From 1st January 2021 any pending disputes, such as opposition or cancellation actions before the EUIPO which rely exclusively on a UK trade mark, will fall away. This will happen regardless of whether the dispute was commenced before the end of the transition period.
It will no longer be possible to file an opposition or cancellation action against an EUTM relying on an earlier UK trade mark. This also means that an EUTM cannot be relied upon to oppose or challenge a UK trade mark.
Where a UK trade mark has been opposed based on a pending EU right, it is likely the proceedings will be stayed until a corresponding UK trade mark application has been filed, or the nine-month grace period has expired.
Comparable trade marks have been created in relation to EU rights that are the subject of pending post-registration cancellation actions. As such, it may be necessary to file a cancellation action against the comparable right.
However, if the EU right is ultimately cancelled, the UK comparable right may also be cancelled if the grounds for cancellation are applicable in the UK, thereby avoiding the need to file a separate action.
This article touches on some of the key issues but there are other implications which may be relevant to your trade mark portfolio or other IP rights. Speak to a Chartered Trade Mark Attorney who can provide an in-depth analysis of the implications of Brexit on your IP rights.
Author
Trade Mark Attorney, Marks & Clerk LLP