The winner bakes it all
What do the brands and trade marks belonging to this year's The Apprentice finalists tell us?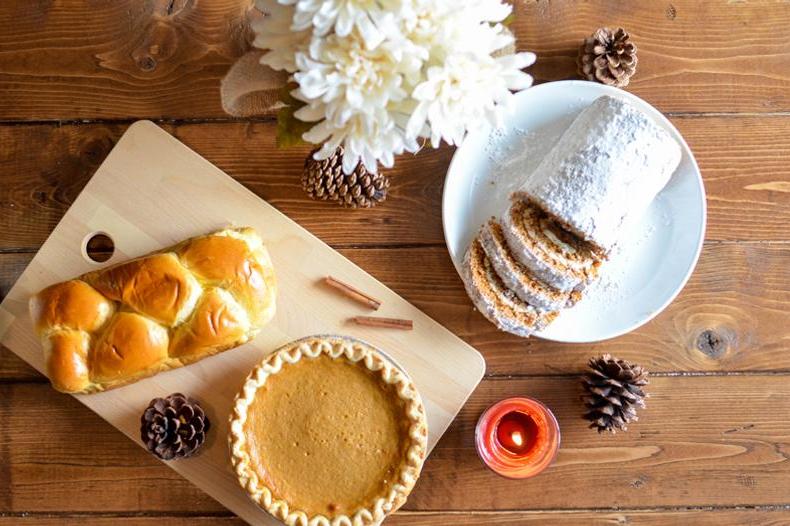 Another series of The Apprentice has been and gone. Regardless of what drawing board the contestants are going back to, there are some trade mark principles that every small-medium enterprises (SME) should bear in mind.
For fans of the show, The Apprentice 2019 will be remembered as the series that gave us turtle hand companions, misidentified animals and many an ill-executed brand concept.
Much like trying to upscale a weak brand with glossy campaigns, when it comes to trade mark protection, SMEs should give some thought about what trade mark they are filing and why.
Carina: the winner bakes them all
Of the 16 hopefuls, Lord Sugar put his money on Carina, the candidate that was offering a baker's dozen in exchange for £250k.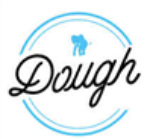 Carina's brand in the final episode was LEPORE'S BAKERY. However, it appears from Companies House and UK trade mark records that she has stuck with her existing trading name DOUGH, which includes registrations for DOUGH and DOUGH-variants in a stylised manner with a device 'lockup'
Word marks provide trade mark owners with the broadest toolkit of rights to stop third parties because they cover different visual iterations that contain the word, whereas a stylised mark provides coverage more for the look/feel of how it is graphically depicted. This would also make the word mark more future-proof for Carina and cut down on her needing to file a new trade mark application every time she updates the brand imagery.
Trade marks work by allocating different products and services to different trade mark classes (numbered 1 – 45. "Bread" (Class 30) is not covered under the registration for DOUGH that covers foodstuffs in Class 30. This is likely because in order to be registrable, a trade mark cannot be descriptive of a characteristic of the product – here, dough simply being a bread recipe.
'Fresh dough daily'
This was a slogan in the TV programme, that does not appear to have made the trade mark application cut. Slogans, however, can be difficult to register for advertising and marketing services where they are more on the side of general positive statements such as this. If Carina wanted to improve her chances of registering this slogan, she would need to show that she had educated consumers (generally over a 3 – 5 year) that when they saw 'fresh dough daily', they thought of products deriving from DOUGH and not another operator. This would allow her to apply to register a trade mark based on 'acquired distinctiveness'. However, showing that consumers thought this would be an uphill challenge due to the very banal nature of the slogan.
Scarlett: you're filed!
Despite coming second in The Process, Scarlett's company, Harper Fox Partners Ltd, wins in the trade mark filing steaks.
Scarlett also appears to have opted for a different brand name to that featured in the final, changing from STANTON LILY to HARPER FOX. In the words of Ryan-Mark:
"You are a U-turn".
Scarlett has registered a number of HARPER FOX iterations, namely:
Fox and Design
HARPER and Design
HARPER FOX: HARPER:FOX and Design
HARPER FOX GLOBAL; HARPERFOXGLOBAL
HARPER FOX PARTNERS; HARPERFOXPARTNERS
HF; H:F
HF HARPER:FOX LEADERSHIP ENGINEERED and Design
HF HARPER:FOX LEADERSHIP SEARCH
Protecting a series of brand assets, not just the main trading name, is advisable. Here, the rationale in elements of a name (FOX, HARPER), initials (HF) and slogans (LEADERSHIP SEARCH ENGINEERED) are all logical and sensible decisions.
Much like with Carina's cakes, however, there can be too much of a good thing; the registrations for HF HARPER:FOX LEADERSHIP ENGINEERED and HF HARPER:FOX LEADERSHIP SEARCH ENGINEERED (stylised) do not really provide any real protection on top of the "leadership engineered" word marks.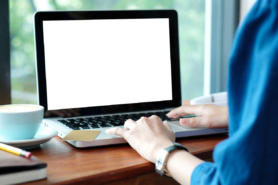 For many businesses, the ability to have the ".com" version of a brand name (without any additional text) can be a deal-breaker in going with a brand. In this instance, it appears that harperfox.com is already registered and is listed for sale for $3,000. harperfox.co.uk/ and http://harperfox.uk/ have also been snapped up already. This might have played a factor in the decision to register the domain harperfoxglobal.com.
Whilst there are many benefits in having the .com for the exact brand name (e.g. SEO optimisation and ease of location for customers), there are a number of options for brands looking to keep their URL short. For example, ".co", "engineering" and ."career" are all available "com" alternatives. Some business might want to register such domains to actively use them to power their websites, others to avoid domain name squatting (reselling at an inflated price) or prevent fraud and phishing. As with everything, a brand policy should be devised and a line drawn to avoid over-spend.
Take Homes
Launching a brand involves a number of moving parts. Deciding on the brand strategy, including trade marks and domains, is no different and requires careful consideration. It might be tempting to file or register something to tick it off the list and move onto the next thing, but getting it right at the outset should be seen as an investment, not a burden.
Chartered Trade Mark Attorneys have a wealth of expertise in helping SMEs and larger companies to devise brand strategies.
Click here for a directory of Chartered Trade Mark Attorneys.
Read more food and drink insight
Author
Chartered Trade Mark Attorney, Stobbs IP Limited