UK IPO: Ask the examiner
With two decades of experience to draw on, Trade Mark Examiner Ann Wulff gives her insight into life at the UK IPO.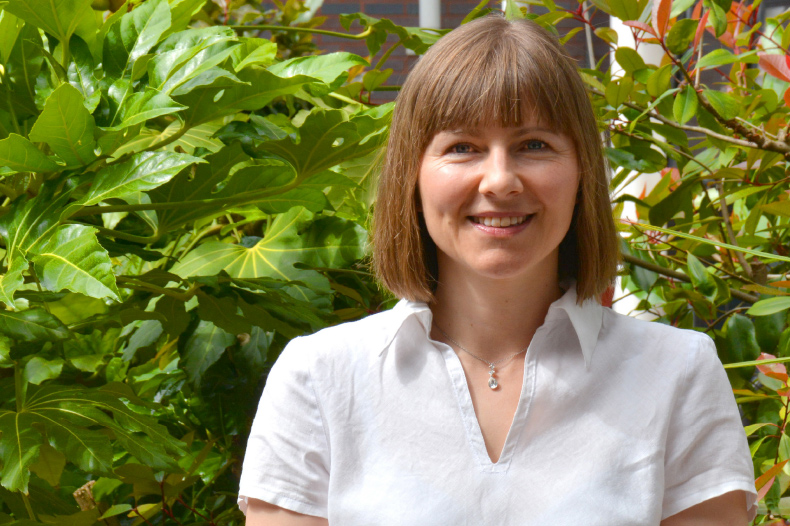 CITMA Review: How many trade mark examiners are there at IPO?
Ann Wulff: There are currently 210 examiners, split between 14 examination teams, two international teams and two design teams. Between us, we examine around 750 cases per day.
CR: What does a day in the life of a trade mark examiner look like?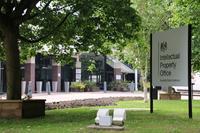 AW: The saying "No two days are the same" comes to mind. We have flexibility to choose our working hours between 5am and 10pm, Monday through Friday. This has been a real help with managing that work and home life balance, particularly when the COVID-19 pandemic hit. The generous working day bandwidth has helped us plan our days around other commitments.
The UK IPO has always been a family-friendly place to work, and this hasn't changed in recent times. Unsurprisingly, the IPO has even made it into the Top Ten Employers for Working Families Index for the past couple of years.
As well as examining marks, trade mark examiners deal with follow-up written correspondence and telephone calls. There are also plenty of regular meetings to attend about ensuring quality procedures and continuous improvement. As a senior examiner, I offer guidance to the less experienced examiners on the team, and last year I was involved in the virtual training of new starters.
As an office, we are not standing still. We are taking on board the feedback from our customers in the Customer Satisfaction Survey. For example, we have been scoring low in terms of our speed of service, but we are currently recruiting up to 75 new examiners. This is on top of the 91 examiners that have joined us since last September. As was reported in the CITMA Review recently, the combination of the UK leaving the EU at the end of last year and the COVID-19 pandemic has led to a substantial increase in trade mark applications.
CR: What do you think is the most challenging aspect of a trade mark examiner's role?
AW: It can be challenging making decisions on cases that we refer to as "borderline". These are the marks where there are differing views among the team regarding how to proceed. When opinions do differ, we have a technical lead on the team we can consult and a training and development team to offer support.
It can be challenging raising a partial absolute grounds objection when the specification is really long. I often break the work into chunks because close attention to detail is needed when deciding exactly what the application can be accepted for.
However, it is really rewarding when we are able to offer ways forward to the applicant so some rights can be gained from their application. It is satisfying when the customer understands we are there to help them in the process.
CR: How do trade mark examiners stay up to date on case law?
AW: There are a few ways. On a day-to-day basis, we use SharePoint to access an online library of case summaries. There are learning points for us and full case decisions, grouped by subject matter, which are quick to access for reference. Our website also has a useful search facility through which we can access decisions issued by the IPO and the Appointed Person since 1998.
Once a month, the training and development team presents what we call the Technical Bulletin. If there are any updates on cases or new information we should know about, this is one of the sources we hear it from. The technical lead on the team also passes on information to us at our weekly meetings.
CR: Is there career progression for trade mark examiners to become Hearing Officers?
AW: There are development opportunities that allow all staff to develop their skills and help put us in the best position when jobs do come up. There is not an automatic progression for examiners into the Hearing Officer role as such. However, the technical leads on the teams have the opportunity to take part in Hearing Officer training courses.
CR: Is there a quality review system in place?
AW: Yes, there are a few quality control stages that help the team to achieve the high standard that we aim to maintain. The team leader and technical lead work together to sample our work on a monthly basis. The findings are then discussed with us.
The Peer Review Group (PRG) meets weekly on each team and includes two examiners plus the team leader and technical lead. All cases that are due to be refused pass through this channel. Here we discuss the objections raised and contribute our own views on the examiner's decision. If the group agrees that the objection was not correct, it is set aside or amended.
The Acceptance Review Group (ARG) meets once a month to discuss 10% of all our examiners' accepted cases. The meeting consists of one examiner from each team, one team manager and technical lead, plus a representative from the training and development team. This is a good opportunity to pull up cases worthy of closer review.
CR: What do you enjoy about the job, and would you recommend the role of trade mark examiner to others?
AW: I was attracted to the role because I was keen to work in a position where I could manage my own workload. I am involved in the complete processing of cases from the beginning at application stage, to issuing the registration certificate.
I was also keen to take on responsibility for decision making in an environment where views are often mixed and the process involved in reaching a decision can involve lots of twists and turns along the way.
I would recommend the trade mark examiner role to others because the work is genuinely interesting and varied. We have a wide-ranging customer base, meaning we have the opportunity to interact with a variety of people, from legal professionals to individuals starting up new businesses. I could be conducting research in the field of computer software in the morning and in the afternoon looking at the latest trends in clothing.
It's also a really sociable job too, because you rely on your colleagues for their thoughts on cases. This hasn't changed during remote working, as we can keep in touch virtually. Often the team will have personal knowledge we can draw upon in the examination process. You learn something new most days!
Click here for more information on job roles, recruitment, lifestyle and culture at the IPO.