Unkindest cut
Charlie Bond reports on why a mark didn't sufficiently stand out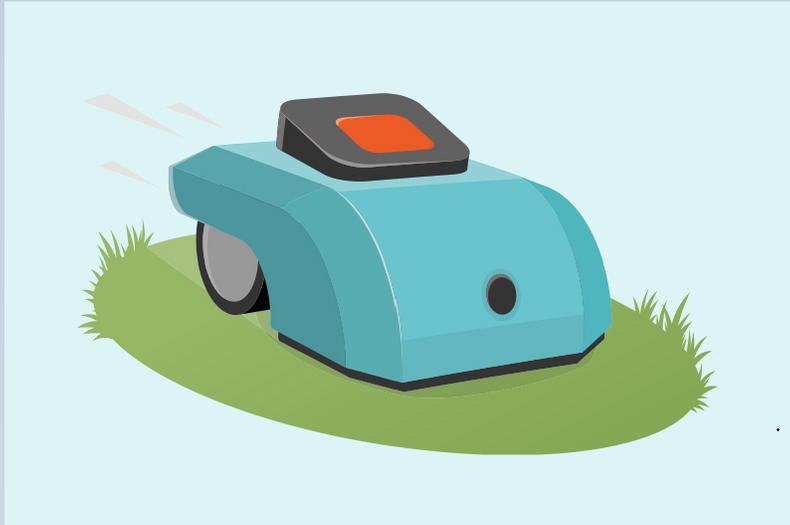 Key points
It is important that the shape mark offers more than "aesthetic appeal" to be distinctive
Consider whether the shape mark is inherently distinctive across all of the goods that the trade mark is being applied for
Take care to ensure that the trade mark is immediately noticeable to the average consumer
In this case, Husqvarna Aktiebolag (the Applicant) requested a hearing regarding the UK IPO's rejection of the application for a 3D trade mark of a robotic lawnmower in relation to "Lawnmowers [machines]; Robotic lawnmowers" (both in class 7).
Upon review, the decision was upheld and the shape mark application was refused under s3(1)(b) of the Trade Marks Act 1994 for being devoid of distinctive character.
Although all marks are subject to the same basic registration test, this case highlights that there are additional difficulties when applying for 3D shape marks when compared to marks that are more traditional.
The Applicant sought to register a robotic lawnmower broadly in the shape and style of a car, but with a "twin body design" that had a front and back section connected by a narrower bridge in between, as shown right.
At the hearing, the Applicant provided evidence that its "twin body design" lawnmower significantly departed from the norms of the robotic lawnmower sector and argued that the cost of the lawnmower (£3,000 to £4,000) meant that the average consumer paid a high level of attention when purchasing the item.
In considering the Applicant's submissions, the Hearing Officer (HO) applied the three criteria from the London Taxi case to conclude that:
the sector comprised lawnmowers at large (and not just robotic lawnmowers), as this is what was covered in the application specification;
the twin‑body design was a somewhat notable difference from the norm, as both robotic and non‑robotic lawnmowers otherwise had rugged wheels and appeared "car‑like", with bumpers, lights and slopes like a car bonnet; and
applying the dictionary definition of "significantly" ("a sufficiently great or important way as to be worthy of attention") meant that it was likely that the average consumer would consider the twin‑body design to be a "mere variation" of the lawnmower which provided a technical function.
Therefore, while the shape stood out, it was not considered to be distinctive enough to attract trade mark protection because it did not indicate the trade origin of the goods.
Notably, the HO confirmed that when paying £4,000 for a lawnmower, the average consumer would be more concerned with the product's ability to cut grass than its aesthetic appeal.
This decision highlights the need for inherent distinctiveness when applying to register a trade mark; simply being visually distinctive in the sense that something stands out is not enough.
To achieve this, applicants should consider whether combining a word mark with the shape would bolster the registrability of the trade mark, as it is possible that the creation of a product line may be enough to overcome the obstacles associated with registering 3D trade marks.
Charlie Bond is a Senior Associate at Gowling WLG
Dina Mullings, Trainee Solicitor at Gowling WLG, co-authored.
Back to the landing page