2020: Welcome
Adapting to a new way of working was a fundamental part of this year. We reacted to the situation and adapted to make sure our members were supported.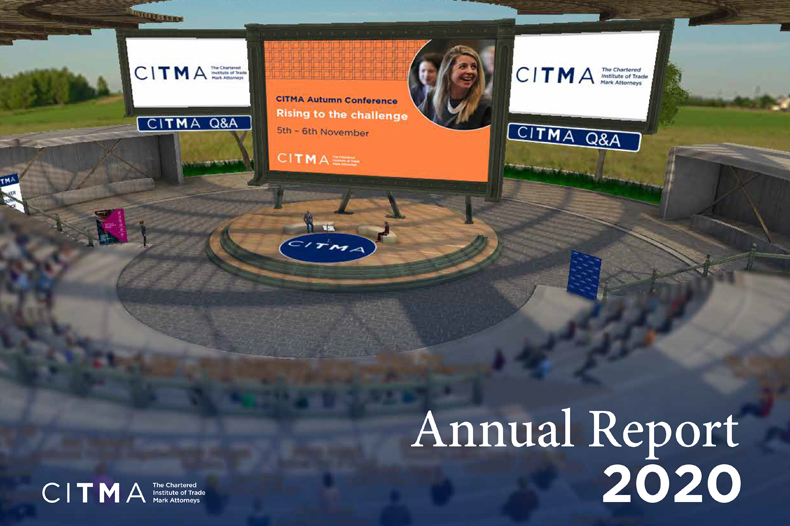 This report takes you through what we have done and some of the successes and wins – big and small – we have helped facilitate.
From Brexit to Coronavirus, we have tried to play a role wherever we can in ensuring our members were able to meet the challenges of the year.
Winning for members
We have no doubt that our biggest achievement of the year was securing a change to the UK address for service rules that will go some way to leveling the playing field for our UK-based members.
It was a challenging campaign to work on, not least doing it all remotely. Our members really engaged with what we were trying to achieve with plenty taking an active role in helping us to push this up the political agenda.
Events
Our events shifted online, meaning our programme was more accessible than ever regardless of your location. This allowed our members to attend more events than we have seen before.
Connecting with each other is even more important at a time like this – we were very pleased to be able to join members and see them keeping in touch via our coffee mornings and through their avatars at our Autumn Conference.
Our work
Through our Law and Practice Committee we help members to stay on top of what is going on in our profession, as well as maintaining vital links and responding to consultations from key organizations including the UK IPO, EUIPO and WIPO.
Education is very important and we are pleased to report some real developments in this area. You will continue to see the benefits of this work in the coming years.
We have also seen great successes too in our advice clinics, and the engagement in our CITMA Paralegal activities including a brand new committee.
We have made a conscious effort to continue to push forward diversity and inclusion initiatives and support the work of IP Inclusive through our events and our content.
We would like to thank all our members who have supported us throughout the challenges of this year, particularly those on our working groups and committees.
We continue to work hard for our members. To ensure we keep up the good work, and in the right areas, we consulted on and renewed our strategic objectives for the next three years. This will enable us to deliver more of what our members really need from us.
We have an exciting, yet challenging time ahead which we are very much looking forward to. In the meantime, please enjoy this roundup of a challenging but successful year.
Richard Goddard, President
Keven Bader, Chief Executive