2020: Brexit
Supporting our members on the implications of Brexit has been a key focus since 2016 – this year would mark an important final step before the end of the transition period.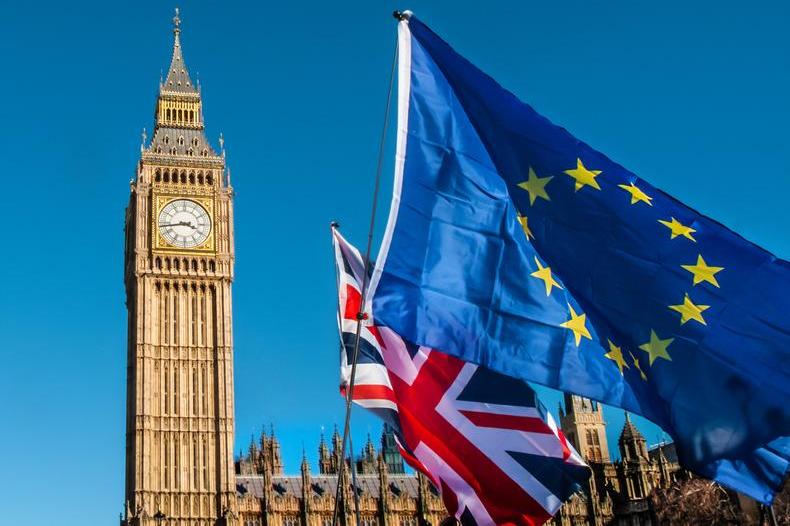 This year we focused on continuing to push for the best outcome for IP rights holders and our members, as well as ensuring the trade mark profession was well informed and ready for the end of transition.
The UK's formal departure from the EU finally took place on 31st January 2020. This signalled the start of a transition period which would end on 31st December 2020 at 11pm.
We made sure that intellectual property continued to be an important topic when it comes to how the economy works post-Brexit. Our lines into the UK IPO, EUIPO and conversations with parliamentarians ensured this happened.
One of the key pieces of work we undertook during the year was making the argument for changing the rules on UK address for service. Read more about our successful campaign on page six.
Liaison with key stakeholders
Our close relationship with both the UK IPO and EUIPO provided us with the opportunity to give our members exclusive information first – often information that was not published elsewhere.
Throughout the year we had regular meetings with senior officials at the UK IPO and EUIPO. This allowed us to feed directly into many of the key decisions made on the practical steps being taken by both offices.
Despite more changes to the holder of the IP ministerial portfolio, we maintained dialogue with Chris Skidmore MP and Amanda Solloway MP during the year. In the second half of 2020 our conversations with Ms Solloway were focused on our campaign to change UK address for service rules.
There was a lot of uncertainty for our UK-based members on what would happen in practice in terms of how they interact with the EUIPO. We were able to provide clarity on user accounts, what was included as an 'ongoing proceeding', and the practicalities of what would be permissible after the end of the transition period.
Creation of comparable UK rights
With the upcoming creation of some 2 million comparable UK rights 'cloned' from EU trademarks and registered community designs on 1st January 2021 it was an important time of preparation.
The final scheme implemented by the UK IPO mirrored the 'Montenegro' model we proposed back in 2016.
We worked closely with the UK IPO, providing feedback and suggestions on the scheme. As well as passing on vital information to our members on the practicalities of how the creating of these comparable rights would work.
We raised a number of possible issues and items that needed clarification, many from our members, directly with the UK IPO and shared this information with our members. This provided vital further help in their preparations.
Keeping our members informed
We provided regular email communications and updates. We shared news and resources in a dedicated website section too.
When official updates were published by either the UK IPO or EUIPO we made sure members were informed. Often we saw advanced copies of these notices; or at least had notification of when they were due to be published. This allowed us to tell our members as soon as they were publicly available.
We also held a Brexit webinar – attended by more than 25% of our members, and Brexit was an important topic of discussion at our Autumn Conference.
Our design and copyright working group produced a guide for members to post-Brexit designs, both registered and unregistered.
While our focus was on trademarks and designs, we kept our members informed of the implications for other rights including geographical indications.