2020: Promoting our members' work
Communicating the value of intellectual property protection and promoting the importance of working with Chartered Trade Mark Attorneys to the business community is an important way we can help generate opportunities for our members.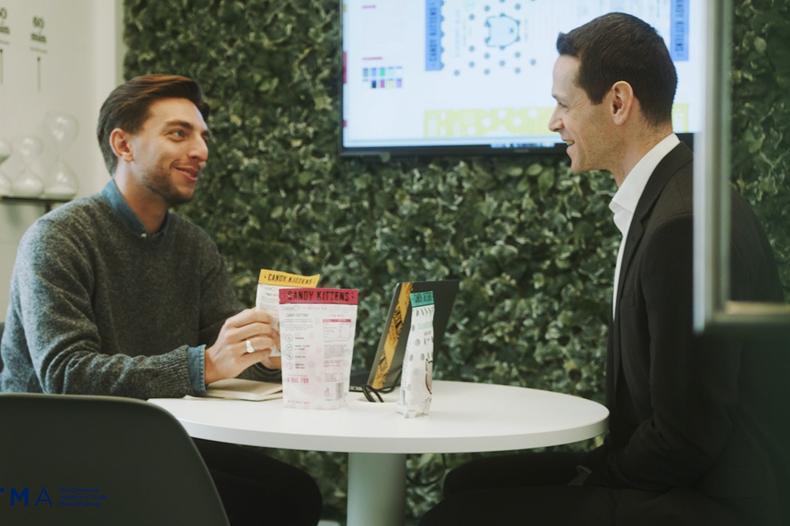 In 2020 we devised and implemented a content-led campaign to raise awareness of intellectual property protection and boost engagement with medium to large businesses.
The brand-rich food and drink sector was selected as the focus area; its diversity and consumers' familiarity with key brands meant that the campaign would resonate with a broad audience.
Beyond the general target of raising awareness, the campaign aimed to increase opportunities for members by prompting business leaders to seek out the services of Chartered Trade Mark Attorneys via our Find a Chartered Trade Mark Attorney directory.
What we did
We created and collated a variety of digital assets in collaboration with firms and members. These included 19 blogs and three video case studies which were designed to engage, entertain and inform audiences about the benefits and challenges of protecting intellectual property in the food and drink sector.
Throughout the campaign, we emphasised the role, skills and expertise of Chartered Trade Mark Attorneys.
We used targeted advertising to promote this content to relevant social media groups including people with an interest in the food and drink sector, and the wider business-owning community.
We ensured that every piece of content linked clearly to the Find a Chartered Trade Mark Attorney directory so that readers and viewers could act on what they had learned.
Before we launched the campaign, we worked with members to inform them of the benefits of promoting their Chartered status in workplace biographies to distinguish themselves from other practitioners.
They were also encouraged to update their Find a Chartered Trade Mark Attorney directory profiles to maximise their opportunity to benefit from the increased traffic generated by the campaign.
High engagement
The campaign delivered impressive engagement figures, particularly via video channels:
Total unique blog and case study views: 30,000+
Total video views on YouTube and Facebook: 100,000+
The most popular blog topics reflected the general interest in questions of brand power and protection. "How McDonald's lost its Big Mac trade mark" was the most-read blog, while "How do supermarkets get away with 'lookalike' own brands?" also proved popular.
Increase in opportunities
During the campaign period we registered 1,975 clicks from members' directory profiles through to contact by email, or visit their firm's website. On average we saw 60% more attorney contacts per day via the directory during the campaign period compared with the average in 2020 prior to the campaign.
We also recorded a rise in members highlighting their Chartered status in their corporate biographies, now at 70% compared to 50% in 2019.
Ultimately, this campaign laid a strong blueprint for further activities to boost the profile of our members and the valuable work they do.