TM20: Charlie Bond
Charlie Bond dreams of doing a backflip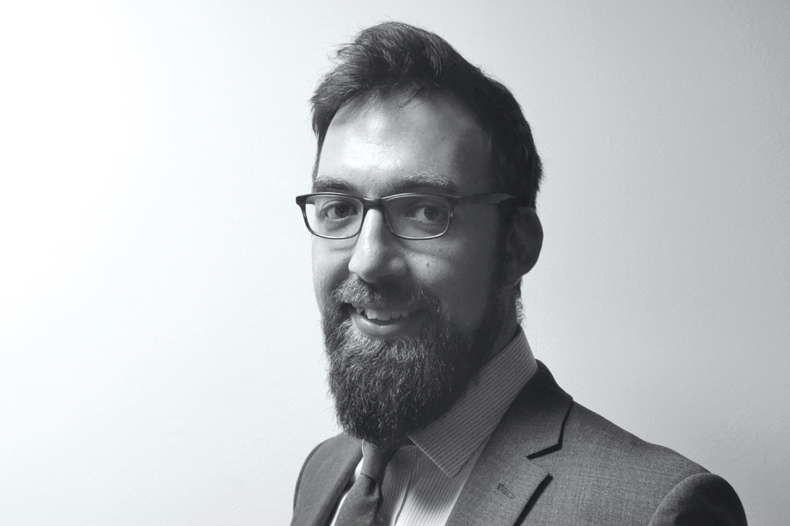 I work as… a Senior Associate at Gowling WLG.
Before this role, I was… on a 16-month sabbatical travelling the world. My holiday recommendation (COVID permitting): Argentina – it's an incredible country.
My current state of mind is… surprisingly content. Although COVID-19 has been a terrible disruption to the world, it has encouraged me to explore Leeds and the surrounding areas. There is some incredible hiking on offer.
I became interested in IP… when I decided to venture away from my history degree at university and study an elective module in IP. The lecturer was incredibly engaging.
I am most inspired by… people who have a new idea and the drive to make it successful. It takes a lot of courage to pursue your own enterprise.
In my role, I most enjoy… the broad spectrum of people and organisations I work with, from the inventor working in his shed to multinational corporations, and it means every day is different.
In my role, I most dislike… when IT equipment malfunctions. I'm hopeless at fixing things, so it normally takes a disproportionate amount of time to resolve a problem.
On my desk are… a selection of sporting balls. I find it easier to think about things if I'm throwing something in the air.
My favourite mug says… nothing. But a friend of mine has a mug that says, "If Britney can survive 2007, you can handle today", which on a bad day is the mug I wish I owned.
My favourite place to visit on business is… anywhere cold, because wearing a suit in hot weather is the worst.
If I were a trade mark/brand, I would be… "Once Upon a Vine", which is a small wine shop near my home. It's just a simple play on words that makes me chuckle.
The talent I wish I had is… being able to do a backflip, but I fear at my age that ship may have sailed.
The biggest challenge for IP is… still Brexit. The UK will have a fight on its hands to remain the preferred forum for large international disputes.
I can't live without… Mr Kipling's French Fancies. As a child, I used to pinch them from cricket teas when my dad was playing.
My ideal day would include… an egg-based breakfast, good coffee, a walk with my other half and then the Harry Potter movies until I can't keep my eyes open.
In my pocket is… nothing. My suit has oddly small pockets, so nothing fits in them.
The best piece of advice I've been given is… "keep it simple". This is my mantra when I'm playing rugby, but it also applies in a legal context. The best solution is often the simplest.
When I want to relax… I stick a movie on and eat my body weight in sugary treats.
In the next five years I hope to… hike up some tall mountains and double my all-time rugby try-scoring tally of one.
The best thing about being a member of CITMA is… the quality of its events, both from a content perspective and in terms of the people you get to meet and listen to.
Read the magazine
Author