First things first
The COVID-19 crisis has highlighted the vital role of first responders in safeguarding our society, but don't ignore their importance in your organisation too.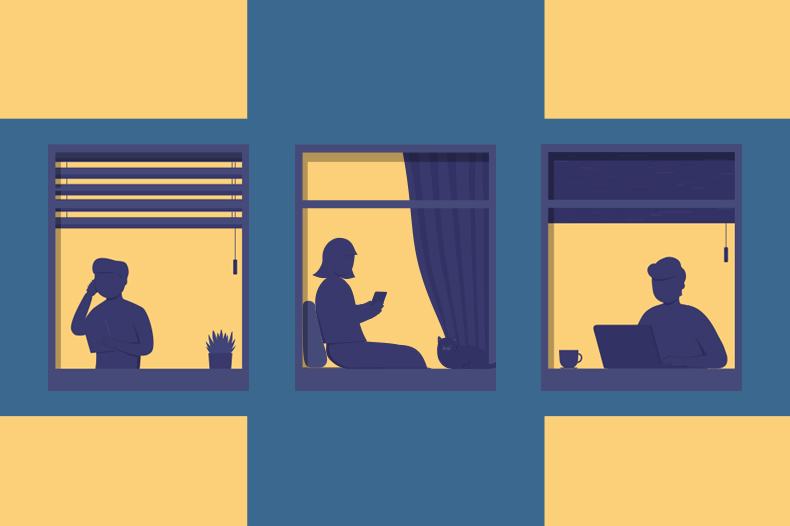 If there's one thing that the past few months have taught us, it's the importance of understanding how our organisations can and must support their employees in challenging times.
While many employers have changed the way they work to embrace the need to physically distance employees from each other, we've also become aware of how our so-called "new normal" may not feel very normal at all – which means being ready to provide assistance to those who are struggling to cope with mental health challenges too.
With many mental health professionals warning that the effects of COVID-19 are likely to last long after lockdown, now is the time to ensure you're ready. Offering the services of mental health first aiders (MHFAs) within an organisation can be one way to provide a first line of support over the coming months and years.
What is an MHFA?
The concept of mental health first aid training was first developed in Australia some 20 years ago and was introduced in the UK in 2007 when the Department of Health included it as part of a national programme to improve public mental health. More than 3 million people have now been trained in mental health first aid across more than 25 countries.
MHFA England, a social enterprise that provides mental health training and other resources for businesses, explains that the role of an MHFA is not to be a therapist or counsellor. Instead, MHFAs are there to "act as a point of contact and reassurance for a person who may be experiencing a mental health issue or emotional distress". MHFA England suggests that organisations should have the same number of MHFAs as they have physical first aiders, as a minimum.
To this end, MHFA England offers a range of training courses for MHFAs, as well as guides for employers about recruiting and supporting MHFAs (ideally as part of a larger wellbeing strategy). There is also advice on signposting other employees to the MHFA's services to ensure they are as effective as possible once in post.
Having attended MHFA England's two-day course, MHFAs should be ready to:
Understand the important factors affecting mental health;
Identify the signs and symptoms of a range of mental health conditions;
Use a five-step action plan to provide mental health first aid to someone experiencing a mental health issue or going through a crisis;
Listen non-judgmentally and hold supportive conversations; and
Signpost people to professional help and encourage them to seek support.
As part of the MHFA England training, attendees will be encouraged to challenge the language used around mental health and will learn the factors that can influence it. They will explore the stigma attached to mental health issues and understand what good mental health looks like. Importantly, they will also learn how to support their own mental health through self-care. The courses can be taken by anyone with an interest, and there's no need to have any other background in mental health.
While trained MHFAs will support individuals with their personal challenges, investing in MHFA training also has benefits for the organisation more broadly. For example, MHFA England explains that promoting the role within your organisation will: help to eliminate barriers that stop people feeling confident enough to speak out about their mental health; encourage people to access support early; empower those who have mental health issues to thrive in the workplace; promote a "mentally healthy environment" and; "embed a long-term positive culture across the whole organisation, where employees recognise that their mental and physical health are supported as equal parts of the whole person".
Remote support
While their work has been traditionally done in workplace settings, MHFA services don't have to stop if your organisation has decided to keep working from home on a permanent basis. In fact, MHFA England says that in cases where we are physically distant, human connection is all the more important, as "remote working can increase feelings of loneliness and isolation, which are risk factors for mental health. Fortunately, the principles of mental health first aid are the same whether you are supporting someone face-to-face or from a distance. However, the way you apply these principles might be different."1
Ensuring MHFAs can be effective during physical distancing will mean making sure that they are easy to contact by phone, email or messaging apps so that people who require help can access it quickly. MHFA England also suggests that support should be offered via video calls so that useful visual cues such as facial expressions, posture and body language can be assessed. Where the nature of the support requires setting up meetings with line managers, this can continue using remote conferencing tools. Just remember that external resources may be different where a person is working away from their usual setting.
Is first aid effective?
MHFA England has commissioned a three-year research project from the Centre for Mental Health and London South Bank University to study the impact of mental health first aid in the workplace. In the meantime, a three-part Mental Health First Aid in the Workplace study from the University of Nottingham and the Institute of Occupational Safety and Health has looked at what training is available and surveyed 81 organisations that had received this mental health first aid training. The top-line results were encouraging in terms of its value. For example:
91 per cent of employees said there was an increased understanding of mental health issues in their workplace;
88 per cent reported increased confidence around mental health issues; and
87 per cent said that more conversations about mental health were taking place at work.
Perhaps just as compelling as the hard data are the reflections of David Hammond, an MHFA at Haseltine Lake Kempner, on the website of Jonathan's Voice, a charity set up to reduce the stigma associated with mental health issues and support workplace best practice following the death by suicide of Patent Attorney Jonathan McCartney in 2017.
As a friend of Jonathan, David found himself blindsided by his death. Even so, he writes: "The one thing that I did resolve to do was to make sure that I did everything in my power to try and stop this happening to anybody else. Not on my watch.
"Jonathan's death will stay with me forever. But becoming a mental health first aider has helped me make some sense of it all, and has left me feeling better in myself and more importantly better equipped to be there for others.
"It doesn't take two minutes to check on a colleague or friend and ask how he or she is doing, but it could change their view of the world and of their workplace, to know that someone cares and is there to listen."
If you are interested in training MHFAs for your organisation, or training as one yourself, you can find further information and resources at mhfaengland.org
1 Being a Mental Health First Aider: Your guide to the role, MHFA England, 2019