Investigation in the time of COVID
Gavin Hyde-Blake looks at how the professional landscape has changed for his boutique firm and the wider industry.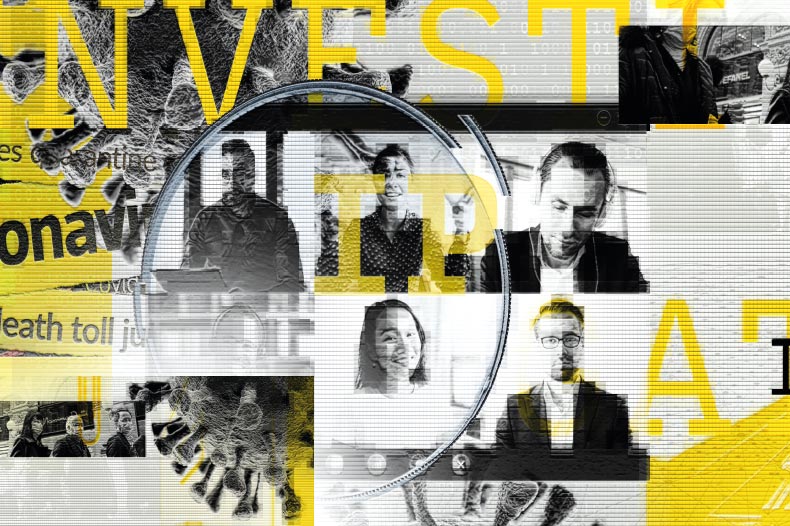 Luckily, because of the nature of our work here at Eccora and the existing structure of the company, we were already set up to work remotely when the COVID-19 lockdown took us out of the office.
An investigator gets used to having a working life that might require them to pick up a laptop and an overnight bag at short notice when an investigation is particularly urgent.
Being a small company has its advantages too, as we were able to centralise key functions, adopt new measures and manage the move to a new way of working without any downtime in our service provision. We introduced paperless working into our set-up some time ago, and it has proved a bonus in recent months. Similarly, with the company's two directors based in different countries, we have used videoconferencing facilities as a tool for running the business for some time and were well equipped to continue that practice. As a result, our day-to-day business processes had to be refined and reinforced rather than radically overhauled. Even so, it has taken some getting used to.
Big changes
Our experience of working in lockdown has been instructive. For example, it is doubtful we will return to having a dedicated central office. After all, with so many of our processes already contracted out – accountants, bookkeeping and so on – the logical next step is to take out the physical office space. We also actively encourage our investigators to work as flexibly as they want, structuring their work around their personal circumstances.
This raises the question of whether there are potential downsides if we go down the route of working entirely from home. Will we lose the benefits of office working? What about the sense of teamwork, effective communication and one-on-one training or mentoring? These soft skills need careful consideration if we are to make a longer-term change in our working practices.
While working from home brings numerous benefits, it also brings the possibility of a sense of alienation for staff and the increased prospect of a significant negative impact on mental health. As a director, I have a duty of care to ensure that this is dealt with before it becomes a problem. We are already working towards company awaydays and one-off get-togethers for both work and social reasons as one method of overcoming this before it becomes an issue, as well as the possibility of training to provide mental health first aid.
Our workload has changed considerably since the lockdown started. In-use and clearance work for new trade marks dropped suddenly, as companies put planned product launches on hold, but we have seen a rise in infringement work coming in to take its place. We have had to realign some internal processes to deal with this. This change in focus seems to reflect a wider trend in that direction, with a sharp increase in IP infringements as unscrupulous traders cash in on the COVID-19 outbreak, particularly through counterfeit medicines and medical products.
Of course, these kinds of investigations bring their own risks that need to be managed. For instance, visiting the premises of an infringing trader is not possible now, so a system of test purchases and follow-up contacts is used instead. We have not yet had to have a Zoom call with an infringer, but that is probably very likely going forward!
Practical differences
We have also had to change our manual handling procedures for any products received, to take into account both the sensible precautions needed to avoid contamination and to retain a clear chain of evidence. Some of our test-purchase programmes were on hold throughout lockdown (primarily in Germany and China), but these are now returning to normal, albeit with much slower postal systems.
COVID-19 also brings in its wake a probable global economic downturn – certainly one has been predicted by most authoritative sources. In previous recessions, we have seen an increase in infringements as companies, struggling to survive, try to find new ways to stay afloat and, wittingly or unwittingly, breach the IP rights of others. We see nothing to suggest that the pattern will be different this time. The medium-term question of identifying and making first contact with infringers at events such as trade fairs remains an unknown at present, and this is something that is out of our hands. However, with several services in place to help attack the problem of infringement, we will be preparing to meet these next waves of challenges and changes too.
Author
Managing Director, Eccora Ltd