Brexit a year on: proactivity and planning
Continue to keep Brexit at the back of your mind and double check data – we share some of the top tips from our recent webinar.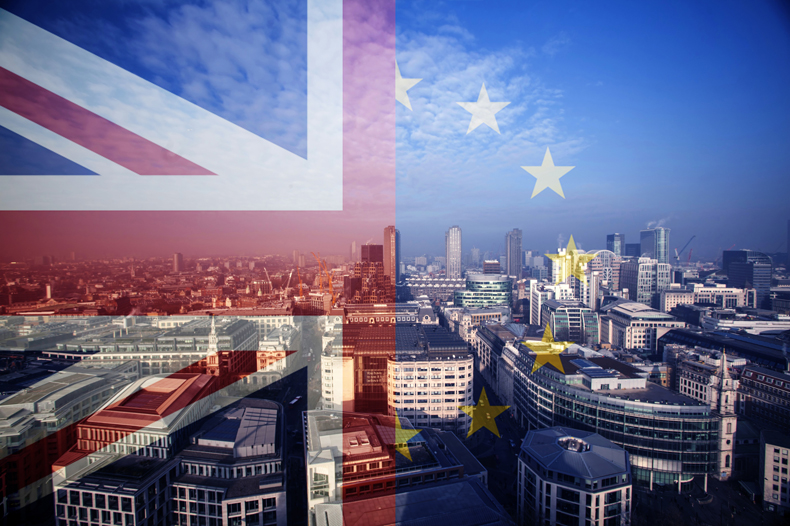 Our panel, featuring Catherine Wiseman, Lucy Walker and David Harris from Barker Brettell, shared their insights on how CITMA Paralegals should continue to respond to Brexit.
Since the end of 2020 saw the end of the Brexit transition period, we have seen significant shifts in the world of trade marks and designs and a subsequent jump in the need for proactive advocacy on behalf of clients.
Brexit has led to widespread changes across the industry, many of which require greater proactivity from practitioners to keep operations running smoothly.
Keeping Brexit in the back of your mind- and being aware of its possible knock on effects- is key, according to our webinar panel looking back at the last year and a half.
With more than two million EU trade mark and design rights having been created on the UK registers, there is a lot you should continue to bear in mind when filing, renewing, and recording assignments and oppositions before the UK IPO.
What changed at the beginning of 2021?
Every* registered EU trade mark was automatically recreated as a clone in the UK. These clones are entirely independent trade marks, and are not linked to their original EU registration once created.

*unless an opt-out was requested.

International registrations (IRs) that designated the EU were also cloned, but as separate UK registrations rather than simply UK designations. This clone can be replaced through the Madrid Protocol, although this process is substantially more administratively heavy.
If the original EU registered trade mark was due for renewal prior to December 31st 2020, its clone was counted as renewed in the UK. If renewal was due after this date, then the UK clone had to be independently renewed.

The UK IPO released a monitoring tool for ordinary EU trade marks. However, this did not cover IR/EU designation renewals which still had to be handled manually.

The simultaneous creation of so many cloned marks led to some challenges. For example, if an assignment was still pending on December 31st 2020, its clone would automatically be created in the name of the assignor, not the assignee. It was necessary for this to be fixed using a TM16.
The separation of the UK from the EU also precipitated a different approach in customs control. Whereas previously an EU customs recordal would protect goods coming into and out of the UK, owners now need to file applications for action (AFAs) both in the UK and the EU to ensure that their marks are protected at the border through customs.
Designs also saw a significant shift: it is now necessary for clients to hold both UK and EU registrations, both of which require separate renewals processes.
UK clones and international replacements
Although the act of creating clones for all existing trade marks was performed automatically, there was still a significant requirement for human intervention to ensure that details were correct.
The cloning system essentially offered owners an opt out, otherwise assuming that the clone was required and should be created.
For example, if an existing settlement agreement prevented the owner of a mark from filing in the UK, it was necessary to manually opt out.
The existence of two separate marks also challenges owners' common desire for central management of their marks, particularly in the context of IRs.
In order to maintain a single international registration rather than an international registration and a UK clone, some owners have considered replacement.
They could choose to subsequently designate the UK to their Madrid Protocol mark, and then once the UK designation registers, apply to replace the recently created UK clone with the Madrid Protocol mark via a TM28, with a process known as replacement.
By maintaining a tighter profile, owners can save on money and time.
This demonstrates the importance of a proactive and observant approach.
Renewals
The creation of UK clone marks also posed issues for renewals. If the EU registration was renewed prior to December 31st 2020, it would be counted as renewed in the UK as well.
If the renewal was not due until after this date, the UK clone had to be separately renewed.
The UK IPO's monitoring tool only worked for standard EU registrations. For IR/ EU designation renewals, it is necessary to inform the UK IPO directly.
If the UK clone was created as a result of the subsequent designation of the EU in an IR, then it should be noted that the renewal date for the clone runs from the filing of the subsequent designation and not from the filing date of the IR.
Initially, many believed that the renewal date for such UK clone would run from the filing date of the IR, but this turned out not to be the case.
As was noted by our panel, constantly taking stock is particularly valuable at the moment, particularly in checking details on the UK IPO register against the EU register.
Assignments
Some assignments which were pending recordal against the EU registration had not gone through by December 31st 2020, and therefore some UK clones were created in the name of the assignor, not the assignee.
In order to rectify this, it was necessary for firms to submit a TM16 form to "re-record" the assignment.
Thankfully, because the EUIPO is traditionally quick at recording assignments, there were very few cases that this seemed to affect.
However, it did affect some WIPO assignments, as this often takes longer to be recorded on the WIPO database and in turn on the EU register.
With this in mind, it is always worth checking the data on the UKIPO register to make sure that any change in ownership has been reflected. This applies to other changes like changes of name and address too.
Customs recordals
Prior to Brexit taking place at the end of 2020, owners could expect customs checks to be performed to prevent counterfeited imports.
Following Brexit, however, the same level of protection requires applications for action (AFAs) to be filed both in the UK and the EU to ensure that marks are protected at the border through customs.
This exemplifies a shift which clients may not be aware of. It is key for trade mark professionals to be able to fill this knowledge gap, allowing their clients to keep their products and brands as safe as possible.
Designs
Like trade marks, clones of design rights were created at the start of January 2021. Pending applications were automatically granted the right to reapply.
However, where trade mark clones take their start date from when the UK clone was created, design clones take the filing date of the original EU application.
When working with designs, a UK address for service has been necessary for new cases since January 2021. However, existing work can be continued from current EU address for a three year period.
In this area, it is possible to help clients to limit complication and expense: use of the Hague Agreement is likely to offer a cheaper and easier alternative to filing separately in the EU and the UK
Opportunities such as this, identified early in the process, can make the transition as smooth as possible for you and your clients.
Conclusions
The obstacles that Brexit has presented to some areas of the trade mark profession are not insubstantial.
We are still in relatively early days of the post Brexit industry, and therefore a significant level of proactivity and knowledge is invaluable for clients.
A professional understanding of the areas which have the potential to become problematic can save time and money in the longer term.
All the tips in this article are for guidance only, we strongly recommend keeping up-to-date on the latest official guidance from the UK IPO, EUIPO and WIPO and conducting your own due diligence.
Our publications on Brexit can be read here.
Click here to watch an exclusive members' webinar on the issues explored in this article.