Giving paralegals a greater voice
A new CITMA Paralegal committee will provide you with a greater voice and will help inspire more learning and development opportunities, as its chair Dan Hardman-Smart explains.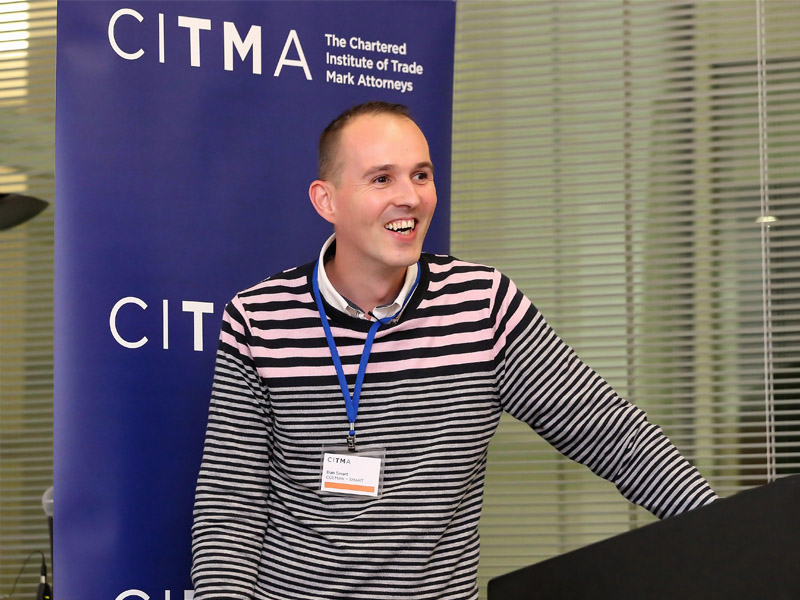 Primarily we want to put on more events dedicated to you and raise your profile with CITMA and the profession.
By achieving both of these we will continue to bring recognition to the important work of CITMA Paralegals and to ensure we represent you as best we can. This is why we have created a CITMA Paralegal committee.
I am delighted and excited to have been selected to chair the committee. I will be reporting directly to CITMA Council.
Our vice-chair, Catherine Wiseman and our dedicated CITMA Paralegal representative, Kane Ridley will also sit on CITMA Council. I'm pleased to see that CITMA Paralegals will have a strong voice.
Our objectives
It is imperative that the CITMA Paralegal membership is something you value which is why we are committed to increase what is offered to you.
Improved CPD opportunities
CPD for CITMA Paralegals is very important. Not only does it bring recognition to our work, but it also ensures that the work and skills of CITMA Paralegals remains at a high standard and that CITMA Paralegals advance within the profession.
If you've passed the course in the past couple of years and became a member of CITMA you would have been automatically opted in to the scheme.
If you are not part of the CPD scheme I would highly recommend you join, to do so please contact [email protected]
Creating more events for CITMA Paralegals
We have made a commitment to increase the number of webinars to six in 2021 as well as our CITMA Paralegal Seminar. We are hoping the seminar can be delivered as an in-person event.
While CPD can be earned through other internal and external training, as well as from reading and personal study, one of our goals is to increase the number of CITMA Paralegal focused events.
We also want CITMA Paralegals to have plenty of networking opportunities.
There is so much that we can learn from each other in-person and, ultimately when the one thing you all have in common is a career in trade marks, this will be a topic of conversation and a forum to share ideas.
Even if we do go back to seeing each other face-to-face in 2021, CITMA Paralegals are geographically spread out.
We must recognise this and continue to offer virtual events for those outside of the big cities.
CITMA events, including those not specifically signposted for CITMA Paralegals, are open to all members and if something sounds interesting then please do not be afraid to sign up. You will be able to earn CPD from these events too.
Working groups
Our events working group will work to deliver seven paralegal-specific events, an increase from four in 2020 and other social gatherings but we need input from you to make this a success.
If there are any topics you want to learn more about please get in touch. If a Chartered Trade Mark Attorney you work with identifies subjects for you, please let us know or encourage them to do so.
In parallel, the CITMA Paralegal competency framework, originally launched in 2019, will be reviewed by a separate working group.
This outlines the key skill sets of a CITMA Paralegal and will be useful for mapping against our CPD programme. If you have not looked at this document recently, it may be useful for you to review and pick out development and learning opportunities.
Raise the profile of CITMA Paralegal members
We would also like to increase our visibility within CITMA and CITMA Review will publish more features aimed at CITMA Paralegals.
If you have any ideas for topics specifically relevant to CITMA Paralegals if you would like to contribute to the magazine, please get in touch.
If you feel you have something to offer, please do not hesitate to let the committee know.
Writing articles or blogs, volunteering on a working group, there are opportunities that you may find enriching.
Diversity and inclusion
Please take a look at the important work that IP Inclusive does to encourage diversity and inclusion within our profession.
In my view, we do a lot of things right but there is room for improvement.
It's important we have a diverse and inclusive paralegal community and that paralegals have career pathways and not cul-de-sacs.
CITMA Paralegal Course
Finally, the committee will also oversee the CITMA Paralegal Course, although this will be delivered at a more granular level by a specialist working group.
We're now moving onto delivering 2020-2021s course, which will have over 100 students with a plan to deliver this exclusively online.
I am hoping we may be able to get the students together towards the end of the course but let's see.
I'm looking forward to 2021. We will see increased visibility for CITMA Paralegals and increased learning and social opportunities.
If you have any constructive feedback, suggestions, questions or comments, please do not hesitate to get in touch.
I look forward to connecting with you soon.
Author
IA Manager, Stobbs IP Limited